Tamiya 1/32 F-15J
By Chris Vandegrift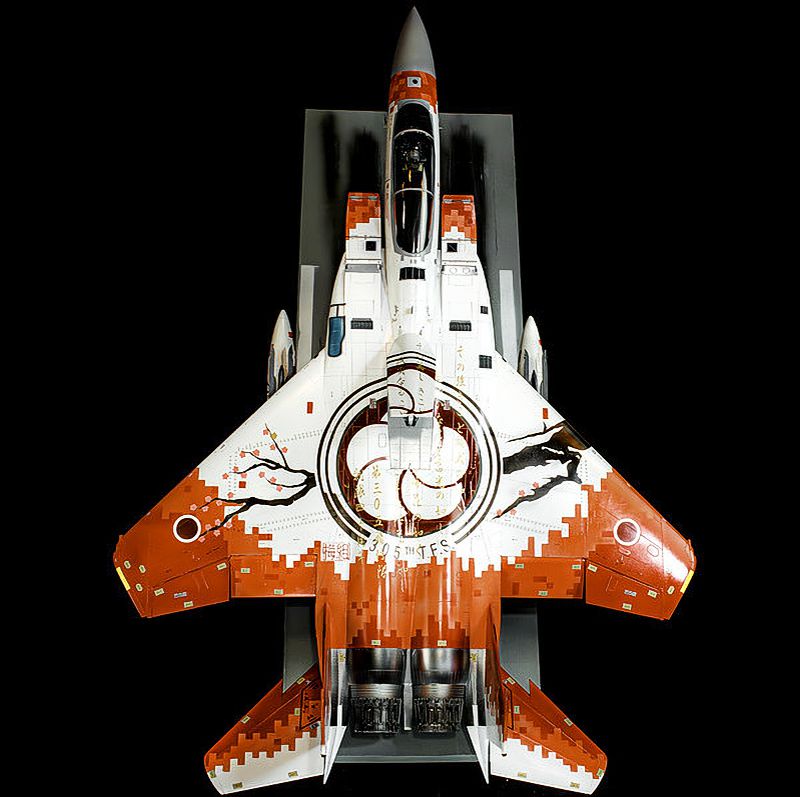 This is my recreation of the JASDF 305 Squadron 40th Anniversary F-15J 'Umegumi' based on the Tamiya kit. The squadron's tail marking, also prominently displayed as a centerfold across the wings for the anniversary, is of a plum blossom over a Hinamaru. These trees are prolific in the parks around Hyakuri Air Base.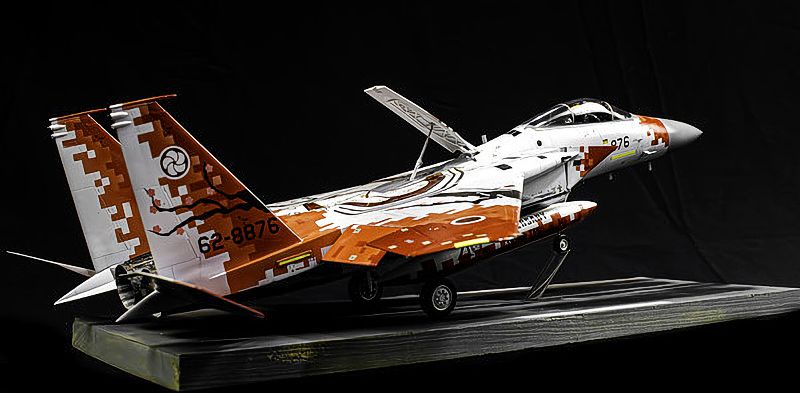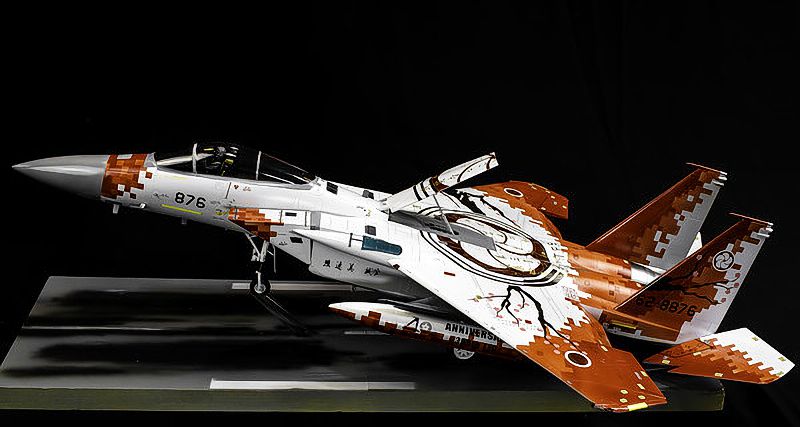 My rendition is built primarily out of the box. I detailed the kit air brake since it was to be prominent in the vignette and the wing tanks are modified F-4E tanks. I did my own seamless intakes from the kit parts with sprue-glue, bondo spot putty, and paint. Cockpit is stock and I modified a Tamiya pilot to wave at the paparazzi - I've found the Kanji for 'Look mom 1-hand' to make a nameplate for it.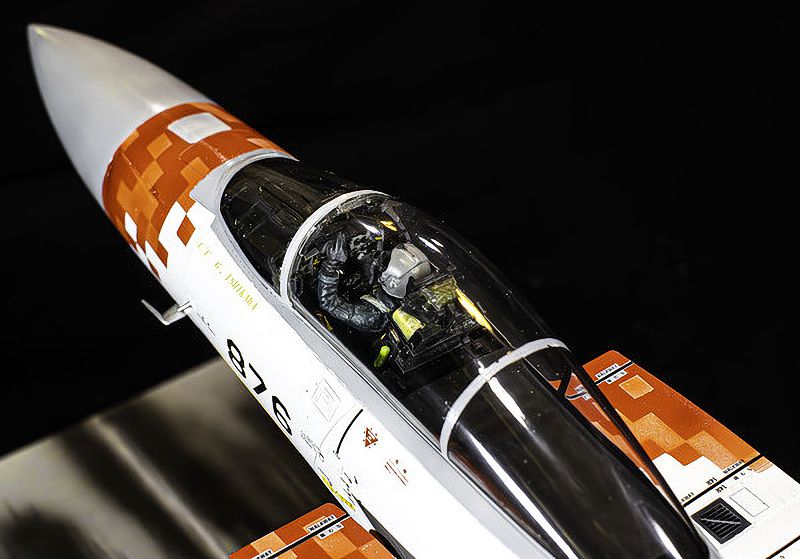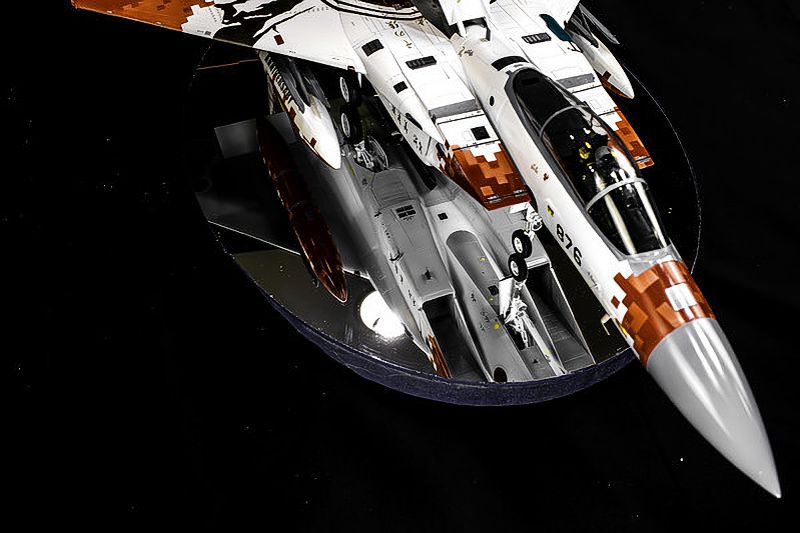 Vallejo paints were used for the pilot and cockpit detailing. The stencils are from DKM. All other paint work is airbrushed based on a mask set I designed for the silhouette cutter, with just a little free hand to draw out the branches of the plum tree. The white is Citadel spray paint and all the colors are MCW acrylic lacquers. I mixed up custom colors for the orange (sometimes pink) color, as it changes based on the lighting. Using a white primer allowed me to change the hue through layering so it appears to have a pink tone as it fades from red to orange to white. It's all covered in MCW Gloss Clear. If you're wondering, Umegumi is in reference to the digital style camo pattern, it appears.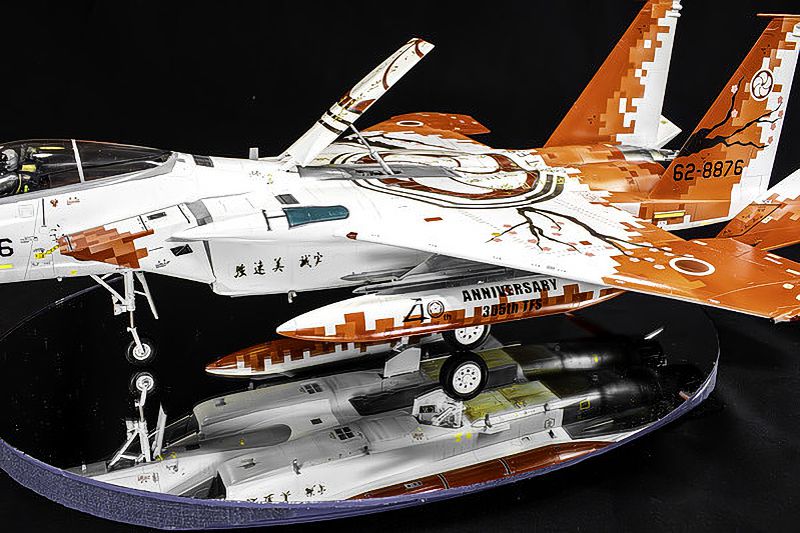 This was part of the Group Build "Turning Japanese" and here is my build thread for more information.
---
© Chris Vandegrift 2023
This article was published on Friday, July 28 2023; Last modified on Sunday, July 30 2023