Trumpeter 1/32 MiG-23ML
By Malcolm Reid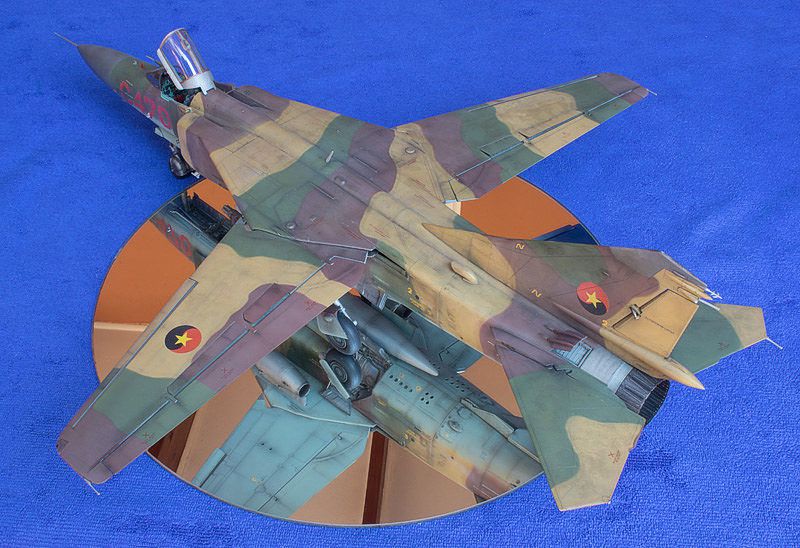 Now here's an interesting one. I built this kit many years ago as an Angolan camouflaged machine. I have a particular interest in the Angolan Bush War (hailing from South Africa myself). The kit is OK but with a number of areas which need correction - like the intakes. But I didn't bother, rather investing in a bunch of Aires resin (cockpit, u/c bays, exhaust). I was not happy with the finished model for the simple reason that the Trumpeter undercarriage CAD man got it wrong yet again - the main landing gear are at the wrong angle making the aerie look like a ballerina on its tippie-toes - now that would not do for a hardcore piece of cold war Soviet heavy metal. It sat in my cupboard for years mocking me until I received this just the other day: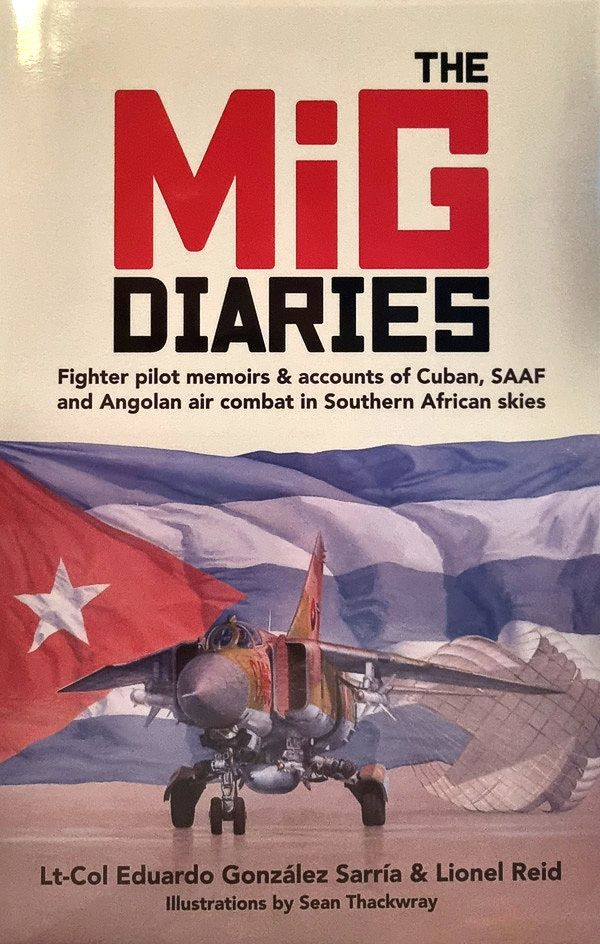 This gave me the mojo to extract the offending article from the display cabinet and, armed with my Dremel mounted circular cutter, the surgery on those main landing gears began. Still not 100% happy but the ballerina has been evicted form the cabinet.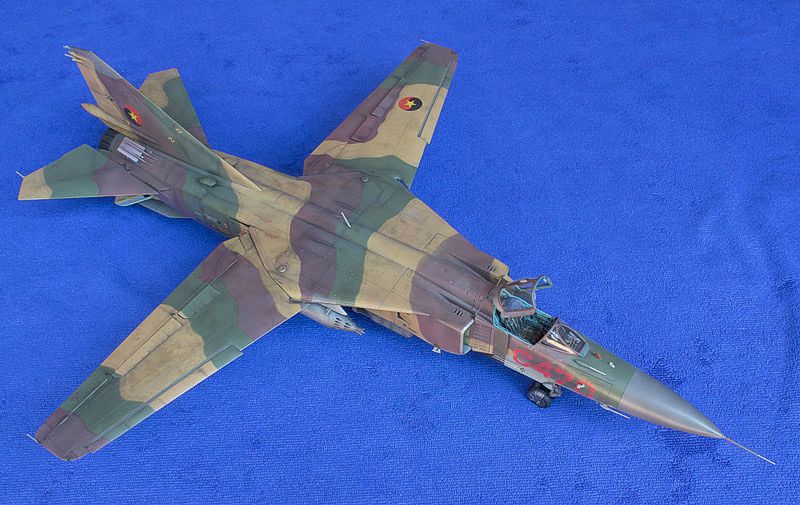 Now, about that book. I'm halfway through and all I can say is that it is an absolute must read. Lionel Reid, the author, has done a beautiful job putting the stories together with direct input from "the other side" in the form of a Cuban MiG-23 pilot. The illustrations are by Sean Thackwray, contributor of many stunning models on this very website - the images are as beautiful as his models. There are photos I've never seen before in the many books I have collected relating to this period of sub-Saharan African history. Many of the "myths" from the war have been well researched with the accurate stories emerging and correlated from both sides of the fence - the second MiG-21 kill claimed by the SAAF was not so...buy the book. Well worth the read.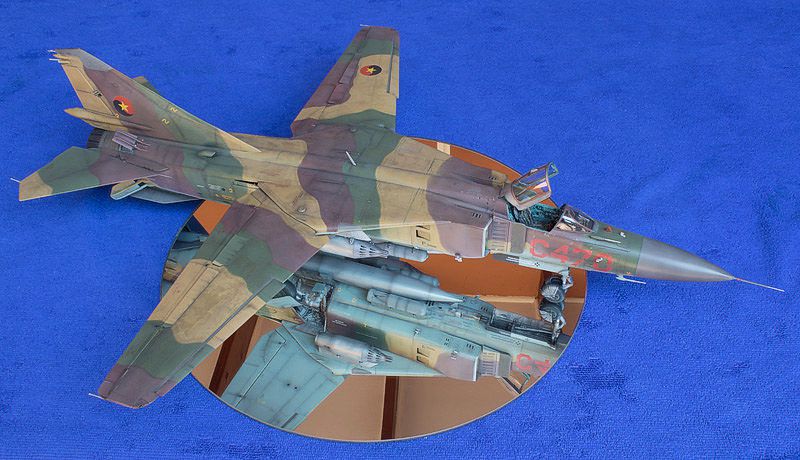 So, like I said, this got my mojo going. This represents a MiG-23ML in the 3-tone camouflage and equipped for a ground attack mission with FAB bombs and UB-32 rocket pods. They flew in this configuration against UNITA and SADF forces in the '80s.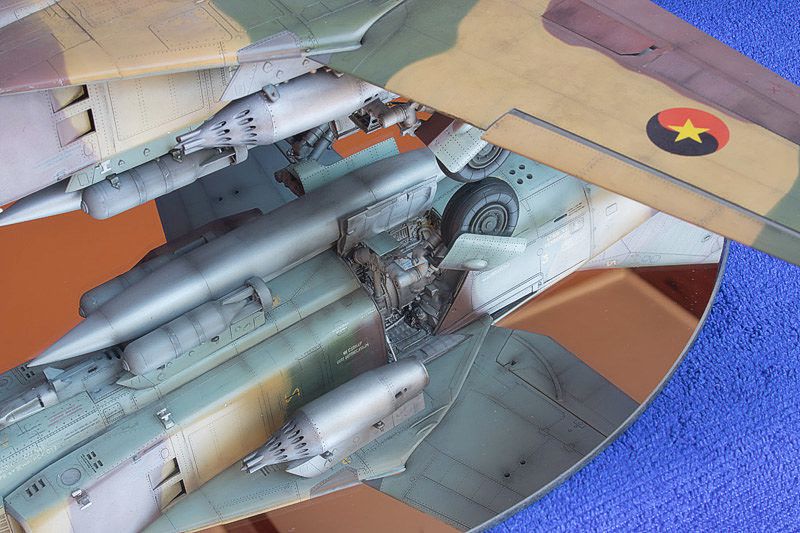 The Aires resin exhaust unfortunately doesn't provide the drooped upper petals as was characteristic with power off. Nonetheless, the detail is beautiful(Forgive the broken static discharger):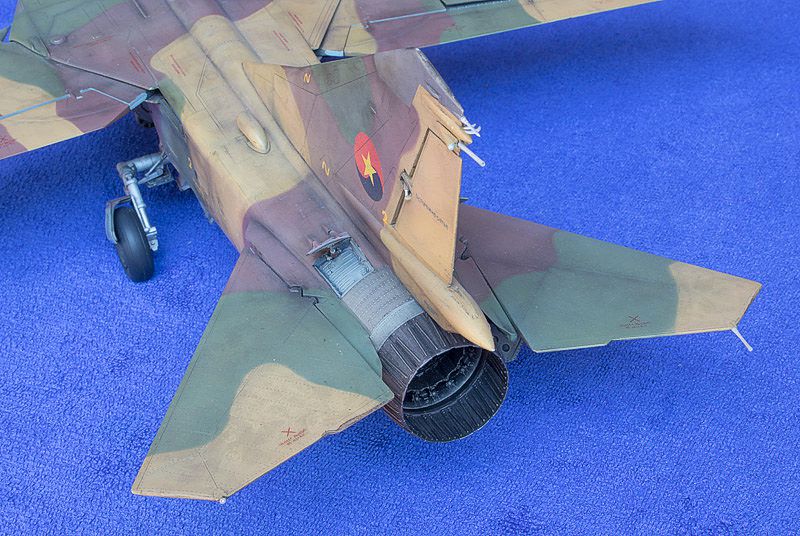 No more ballerina stance!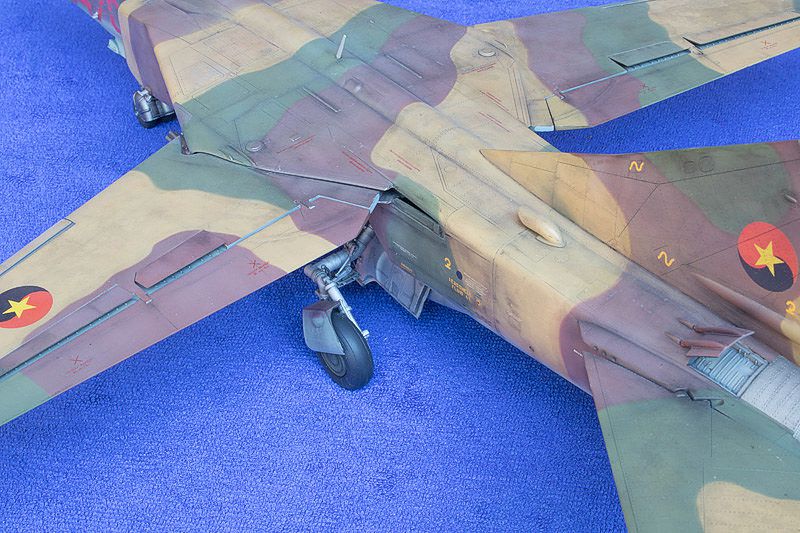 Enjoy!
---
© Malcolm Reid 2023
This article was published on Thursday, May 18 2023; Last modified on Sunday, May 21 2023