Tamiya 1/32 F-16C
By Luc Janssen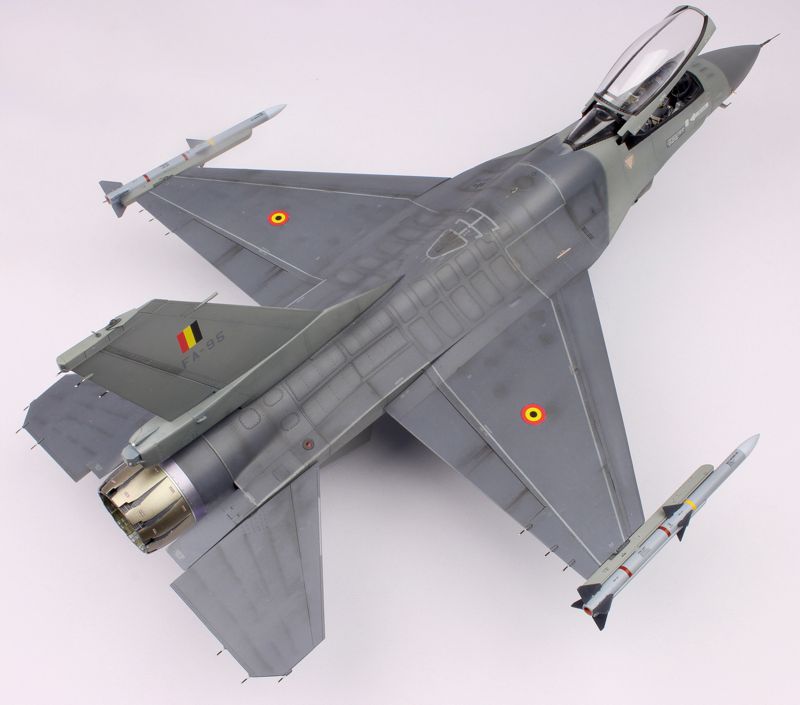 Introduction
A friend of mine was a F-16 pilot in the Belgian Air Force and participated in NATO strike and reconnaissance missions in the Middle East. Last year he flew his last sortie on F-16 and for this occasion I built this model for him. It should have been an A-model, but I could not find one so I made the C-model and he didn't mind.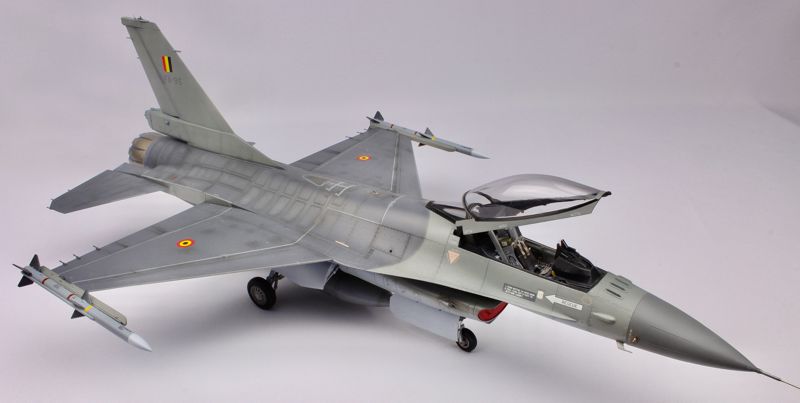 The Model
This Tamiya kit is of superb quality, but all steps must be planned carefully to avoid difficulties when painting, decaling and weathering!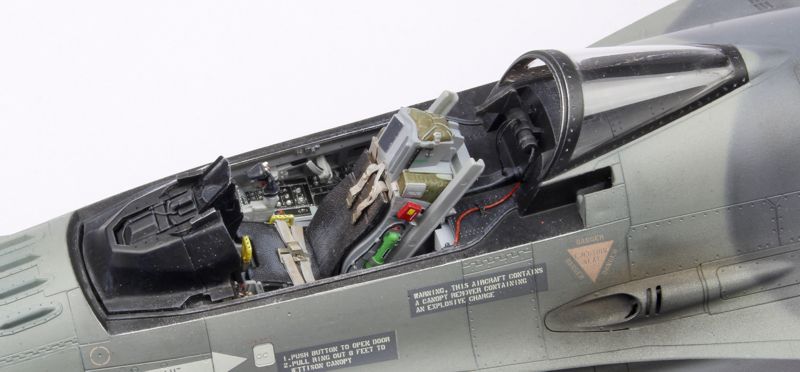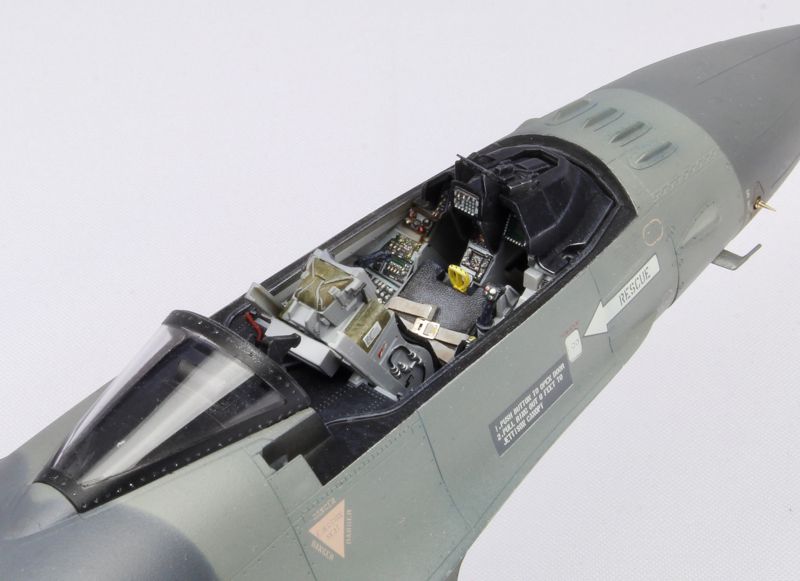 The cockpit interior was finished with the QUINTA STUDIO F-16 INTERIOR 3D DECAL.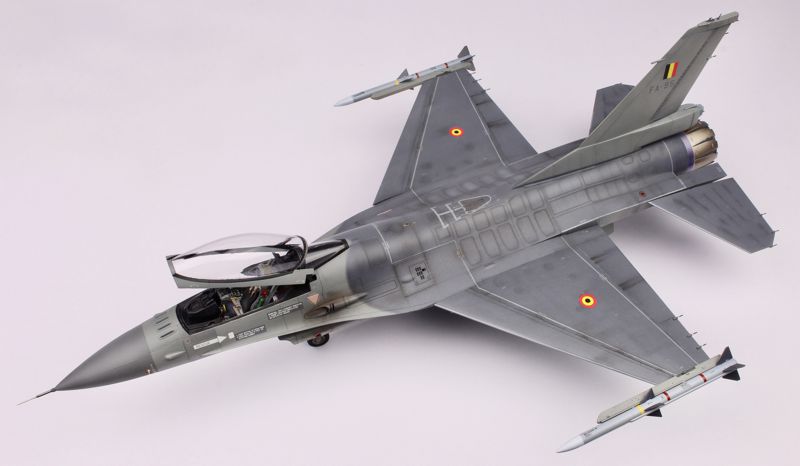 For the BAF version of the fighter I used the Belgian Carapace Update from PWMP.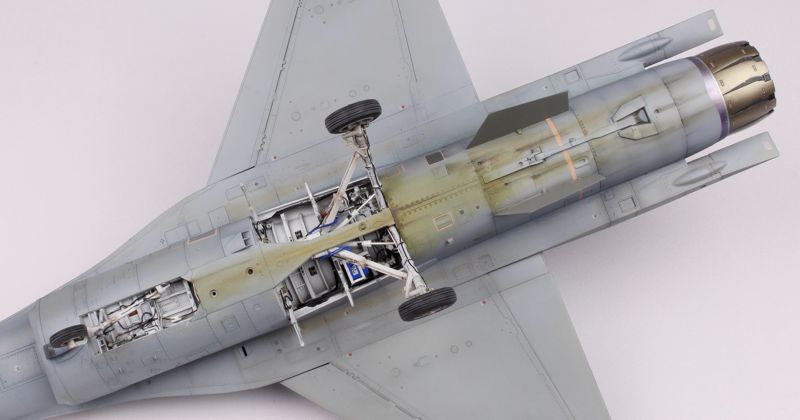 I gave the landing gear and the wheel wells supplementary details and used the RES/KIT OPEN EXHAUST NOZZLE for the back end of the jet. The FOD cover for the intake was built from scratch.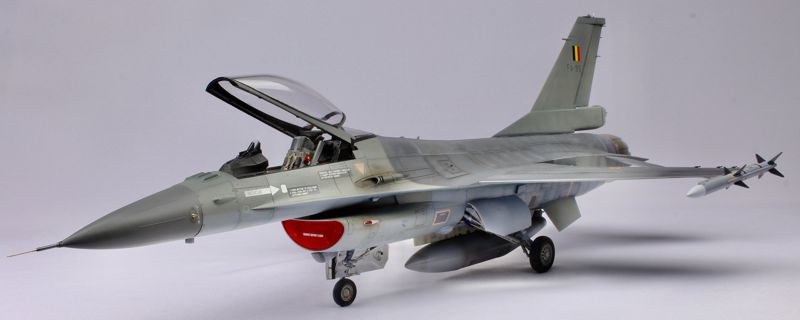 I used decals from the kit, from DACO Products and from my spare box.
The model is presented "without frills" in a plexiglass casing.

Finishing
The paints came from Alclad, MRP, Vallejo, AK and Humbrol.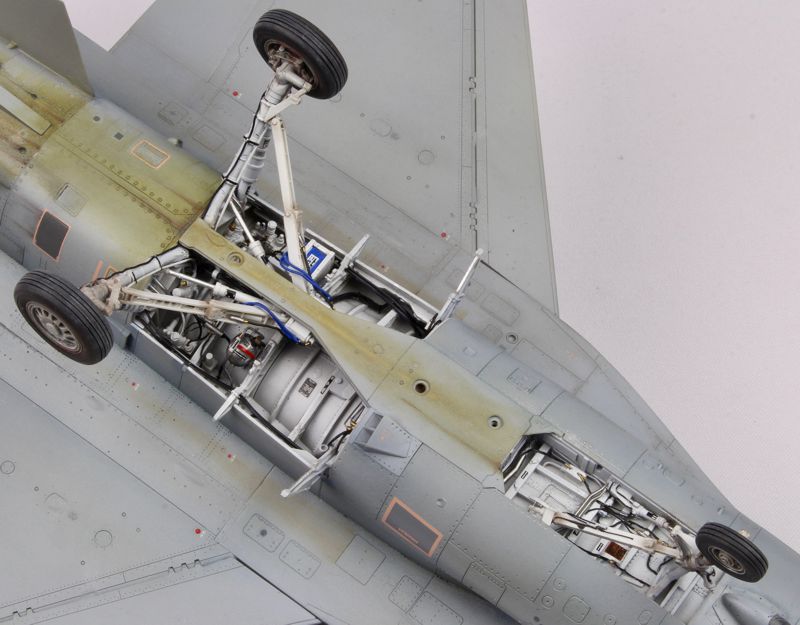 For weathering, I did not apply washes, but weathered with pencils, oil paints and pastels.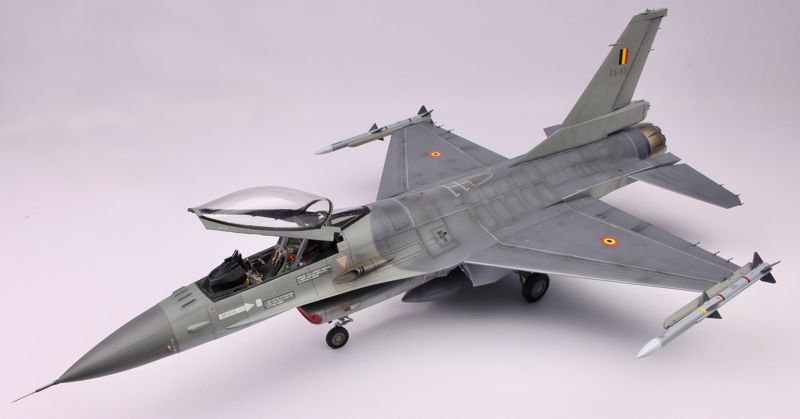 References
Lockheed/Martin F-16 A/B/C/D from DACO Publications.
F-16 Fighting Falcon from Duke Hawkins.
Air Fan nr 454 and 478.
AIR COMBAT December 2022.
Photographs from the mentioned pilot
The internet.
For questions or remarks, go to: https://lucjanssen32nd.com
© Luc Janssen 2023
This article was published on Saturday, May 13 2023; Last modified on Sunday, May 14 2023