HpH 1/32 Me 323D-6 Gigant
By Viktor Kučera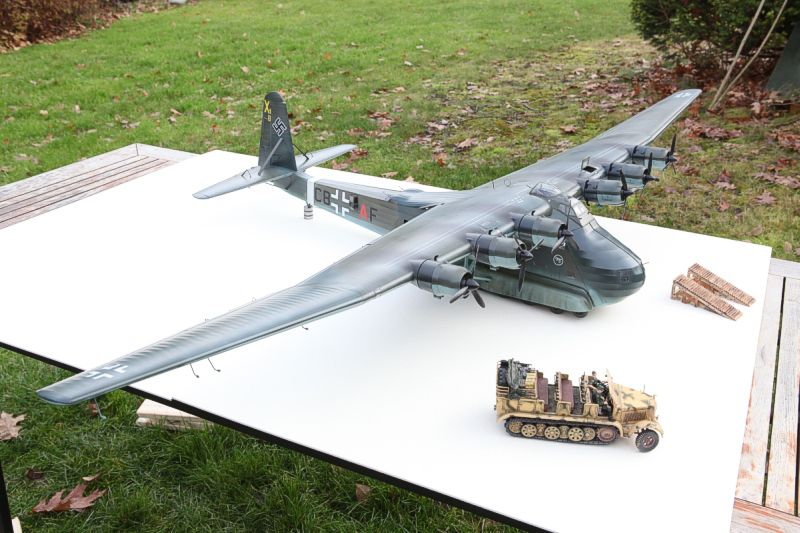 I would like to introduce my latest 1/32 scale model; The Messerschmitt Me 323D-6. It is a multimedia kit of Czech manufacturer HpH Models.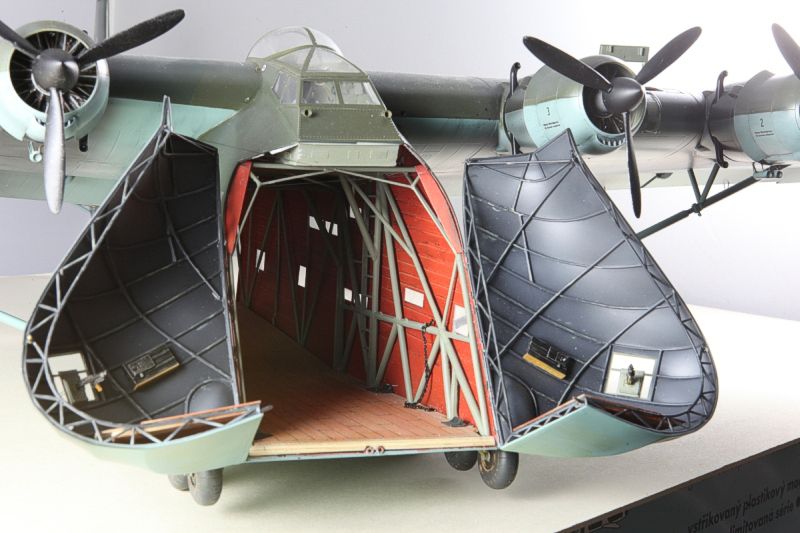 The real aircraft was built in 1942 at Messerschmitt Werke Obertraubling (Regensburg) as Bu. No.1271, Stemmkennzeichen VM+IS, belonged to I./TG.5 as C8+AF. It served in MTO and was destroyed by Allied bombing at Grosseto airfield on 21 July 1943.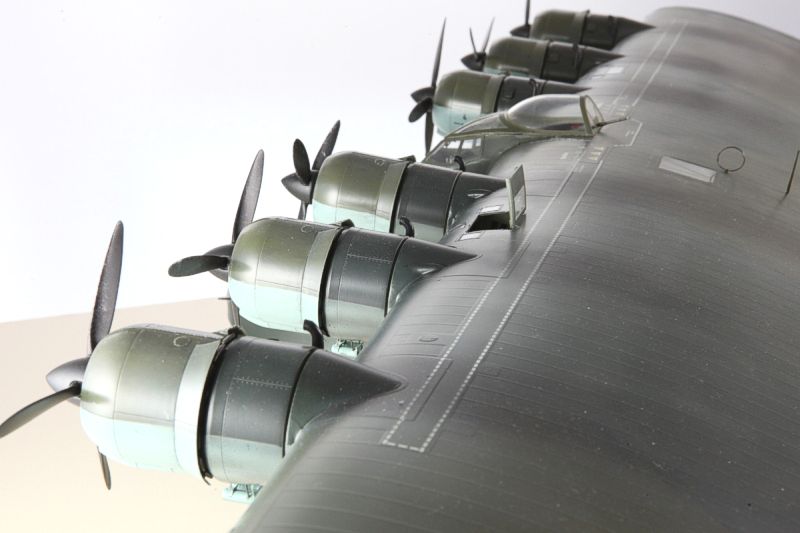 To successfully build this model it is necessary to have enough experience with resin, fiberglass, metal, and wood. Cyanoacrylate and Epoxy glues must be used.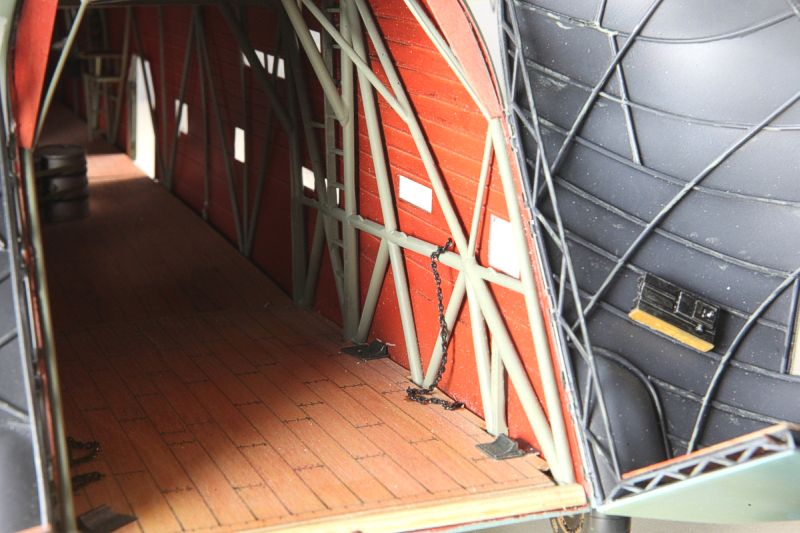 The model has fiberglass main fuselage structure, wing main structure, landing flaps and detachable outer wings. All other parts are resin, metal (landing gear axles, wing joints, and wing spar reinforcements), or wood (cargo cabin floor).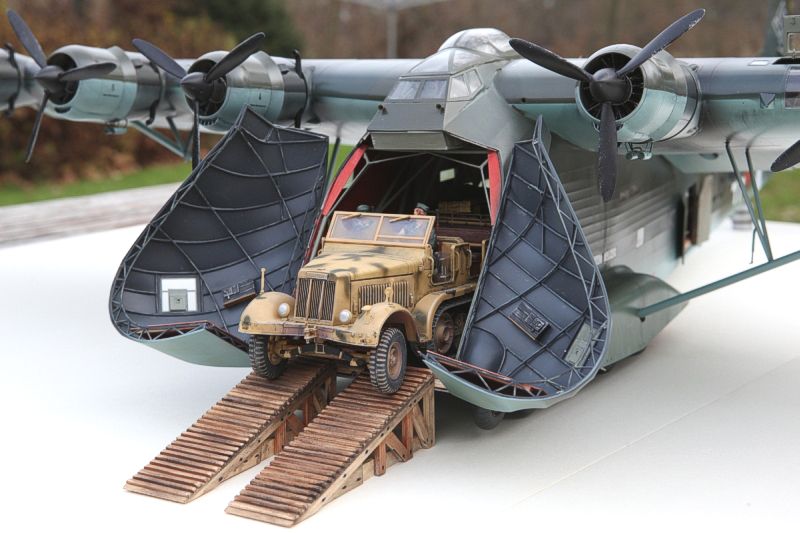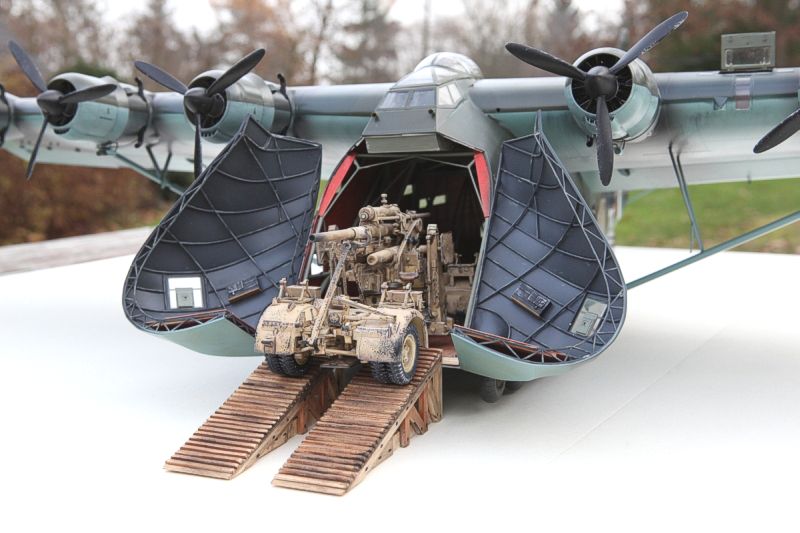 I started to build the model in July 2022 and finished it on 1st of December 2022. Generally, this is an example of extreme modeling. However, if you have strong passion and you really want this model, the result is worth every effort.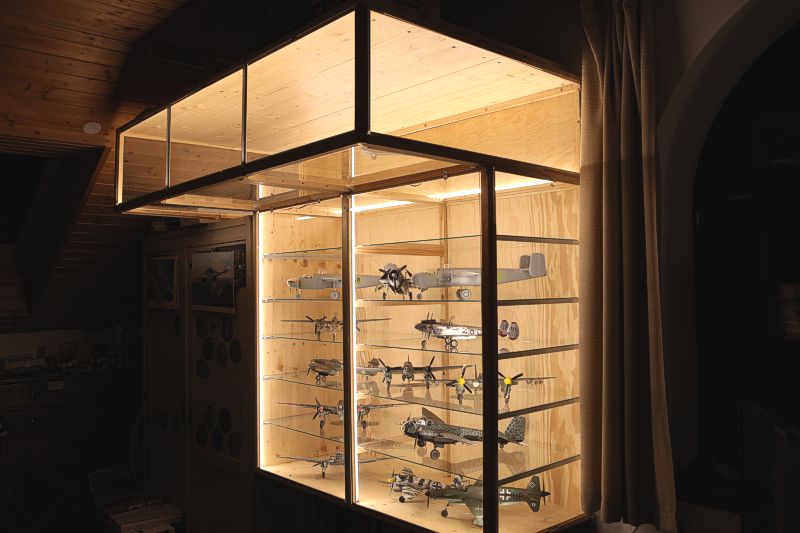 Also, be ready to build an adequate cabinet for displaying such a monster! Wingspan of this model is 1750 mm, it corresponds with 55 meters of the real thing.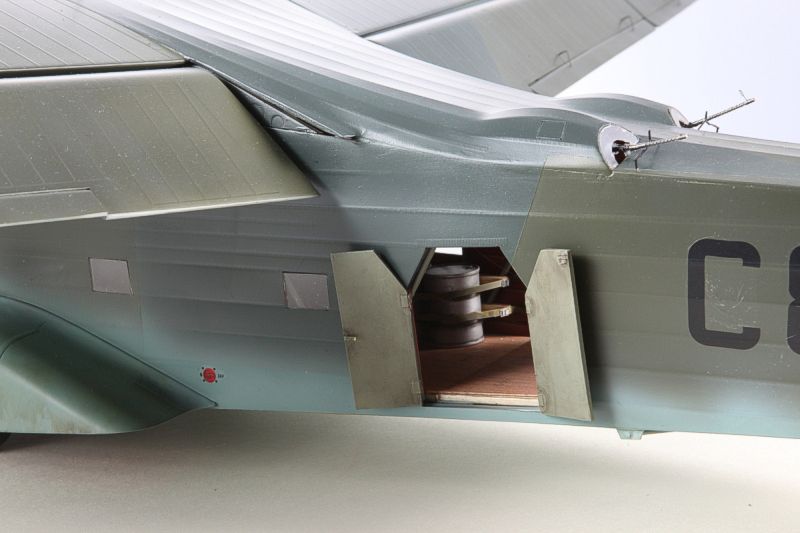 Enjoy!
---
© Viktor Kučera 2023
This article was published on Tuesday, January 10 2023; Last modified on Saturday, January 14 2023