Jetmads 1/32 JA-37 Viggen
By Piero De Santis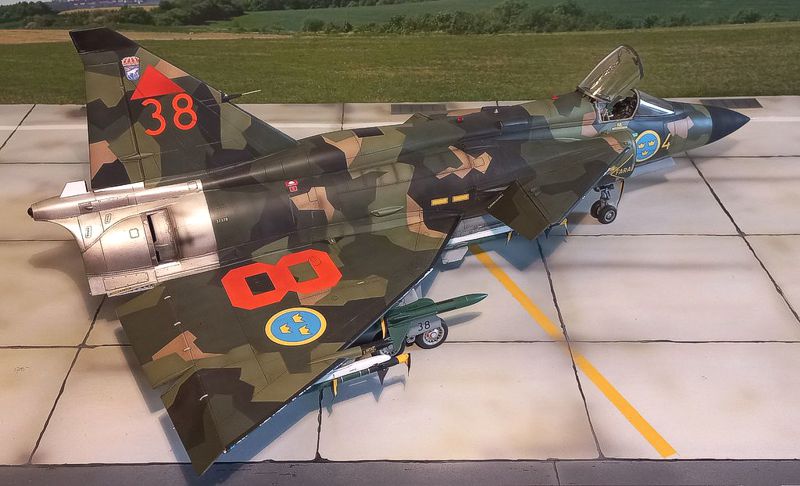 This is my JA37 "Jakt" Viggen build using the Jetmads resin kit.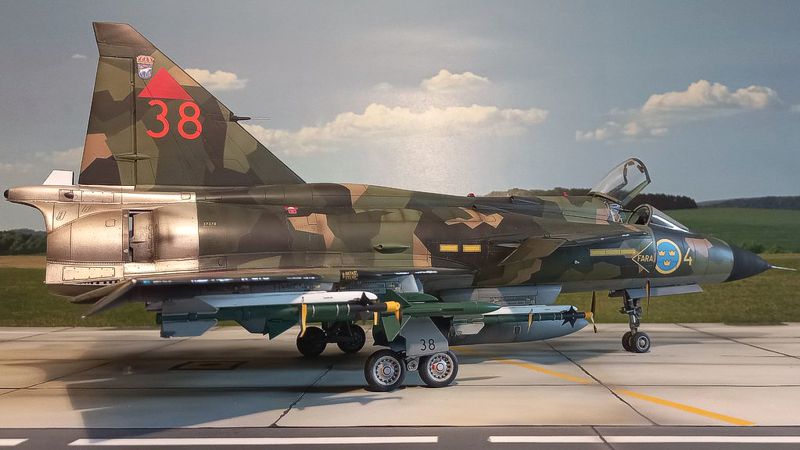 This model represents a JA37 sn 37378 F4-38 in March 1999 with the rear fuselage section in natural metal.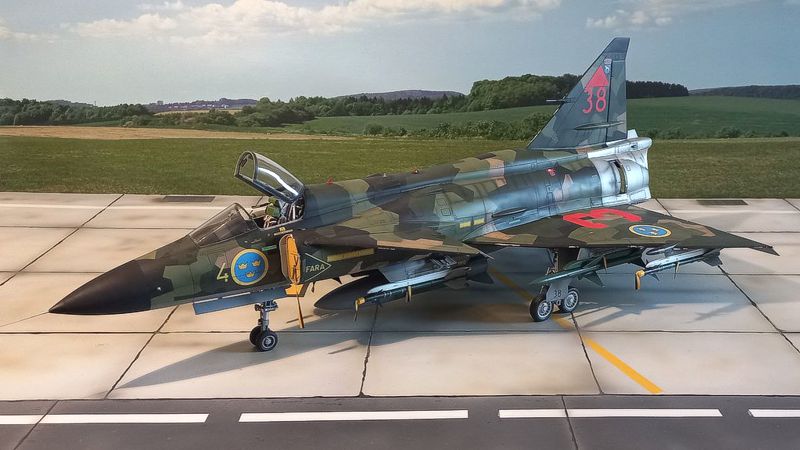 The kit is not an easy kit. First, it's big and heavy and when you are near the end of the build it's very difficult to handle it without breaking some small parts or getting hand cramps!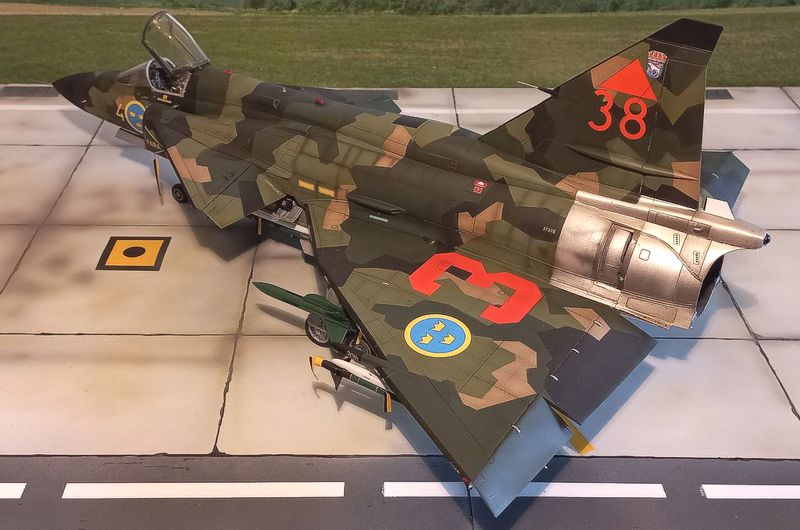 A lot of resin must be removed and not all the parts fit well. I think this problem is due to the fact that not all the parts in a box came from the same master or casting process...who knows.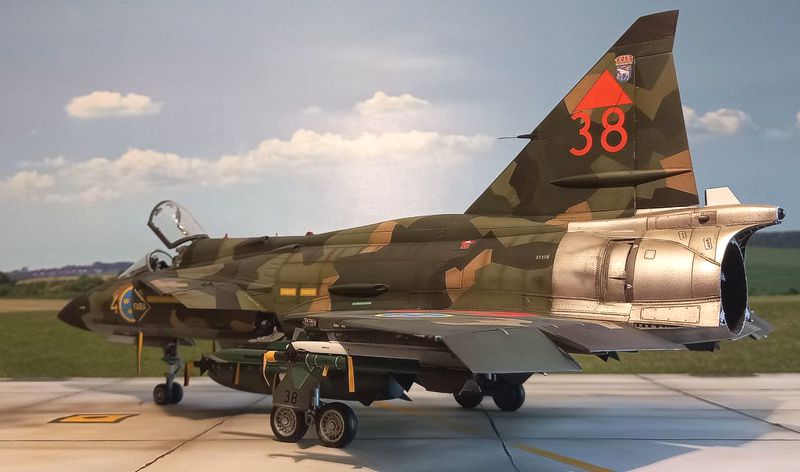 The 3D resin parts are so strong... a good thing for the undercarriages but not for the parts that need to be worked like sanding.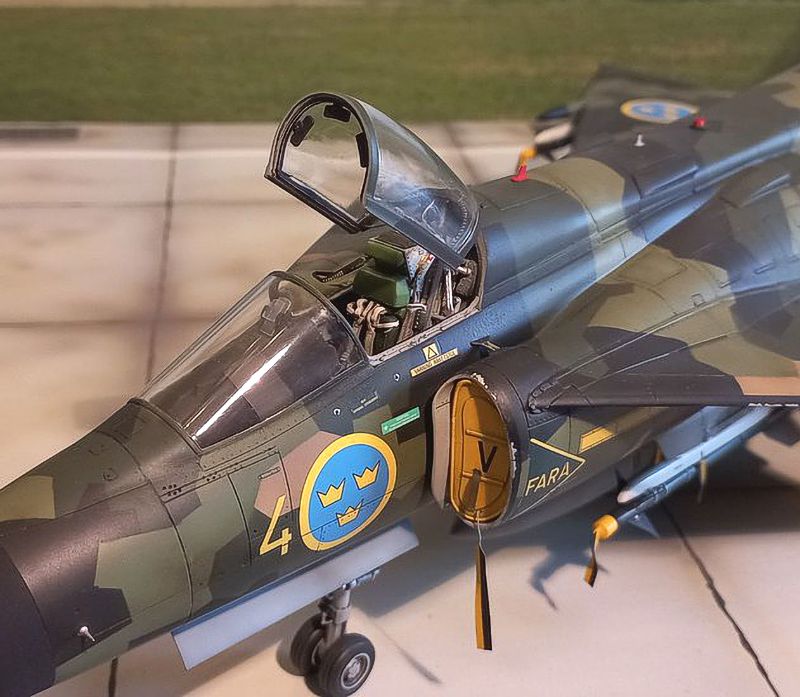 Also, on the 3D resin parts the printing layers are very clear especially when they are painted and they need to be carefully removed.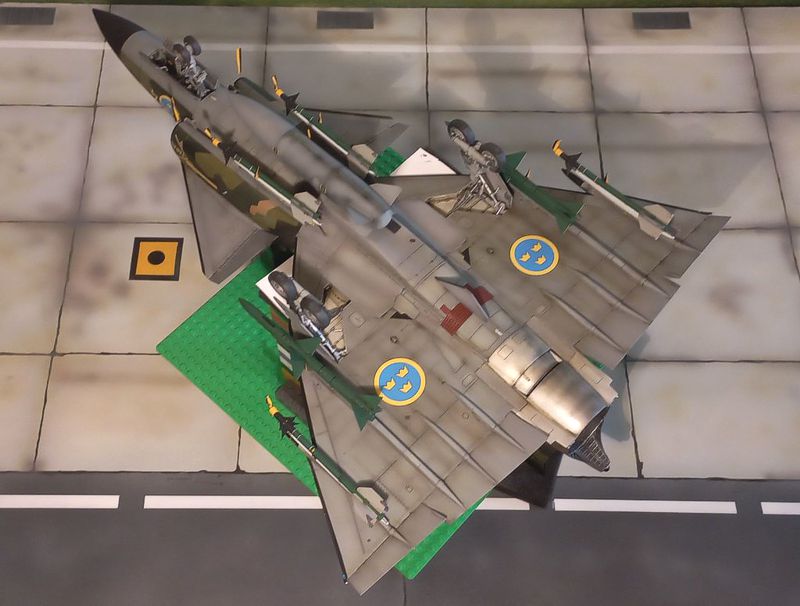 I had to rebuild some parts like the main undercarriage doors.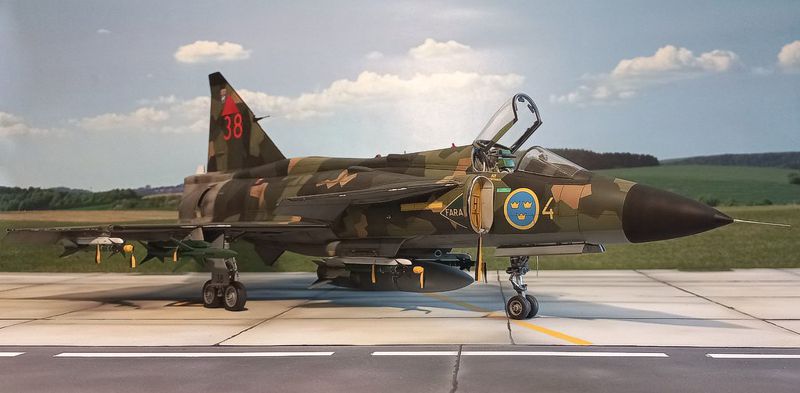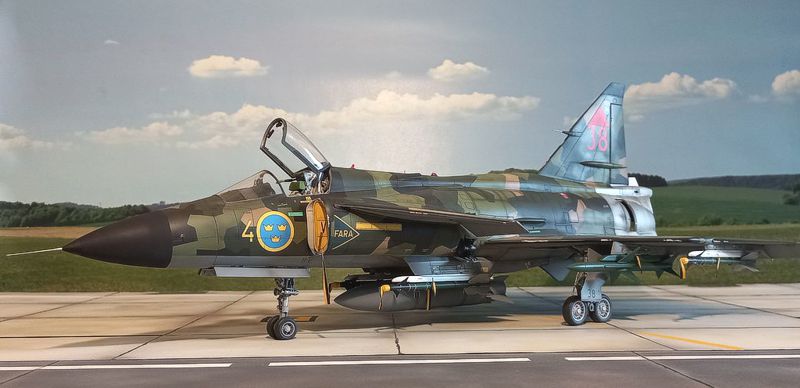 All paints are acrylic Gunze and Tamiya brands.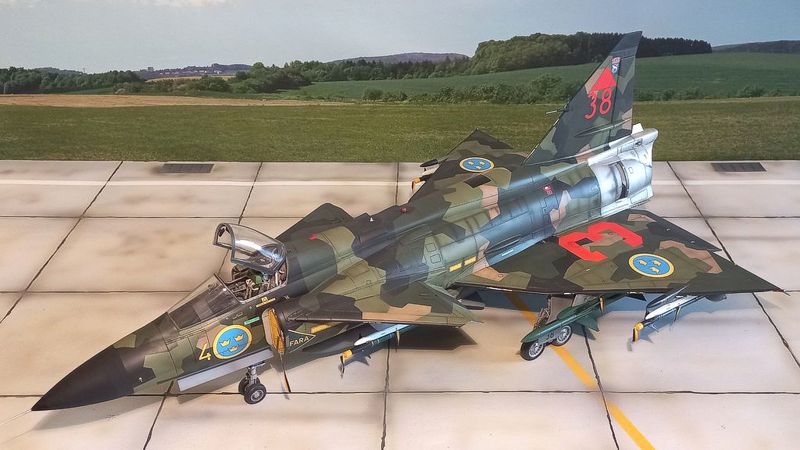 Note this is the only game in town if one wants an amazing Saab Viggen model in your LSP collection.
Enjoy!
---
© Piero De Santis 2023
This article was published on Friday, January 06 2023; Last modified on Sunday, January 08 2023