Airfix 1/24 Messerschmitt Bf 109E, Converted to a B Model
By Jindřich Kulhavý
Hello friends!
My new model is a Messerschmitt 109 B, it is a conversion of the Airfix Messerschmitt Bf 109 E 1:24 kit. I made the conversion according to the book "Messerschmitt Bf 109 B-E" by Roy Cross and Gerald Scarborough.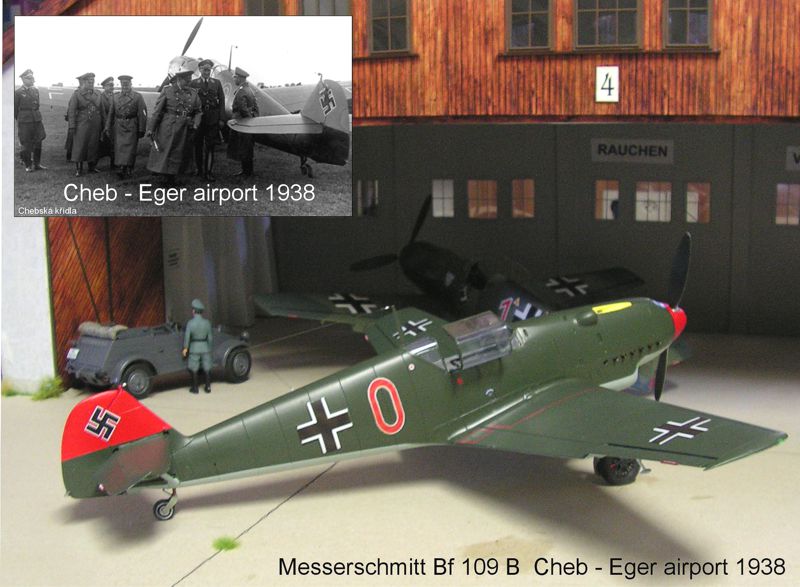 It is an aircraft of Stab II./JG333 from 1 Nov 1938 - 14 Mar 1939 when Germany occupied the Sudetenland. This machine was photographed during a visit to the airfield by the Marshal of the German Air Force - autumn 1938.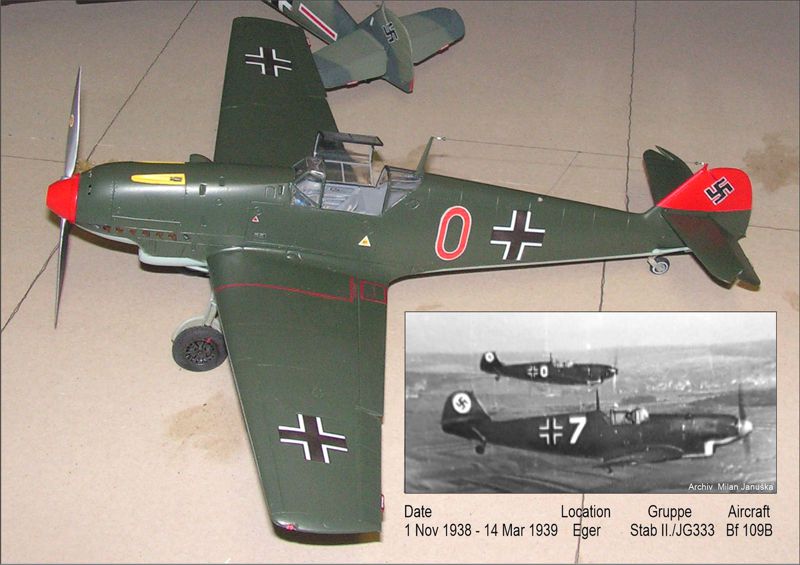 Again, I made a plane from my neighborhood from the airport in Cheb. I must admit this conversion took a lot of hard work and cost me a lot of time!
---
I used a Yahu instrument panel and a lot of scratch-building. It is painted with Model Master colors. The markings are self-made.
Enjoy!
© Jindřich Kulhavý 2022
This article was published on Saturday, November 19 2022; Last modified on Monday, November 21 2022