Fly 1/32 Hurricane Mk IIc Trop
By Aleksandr Bielykov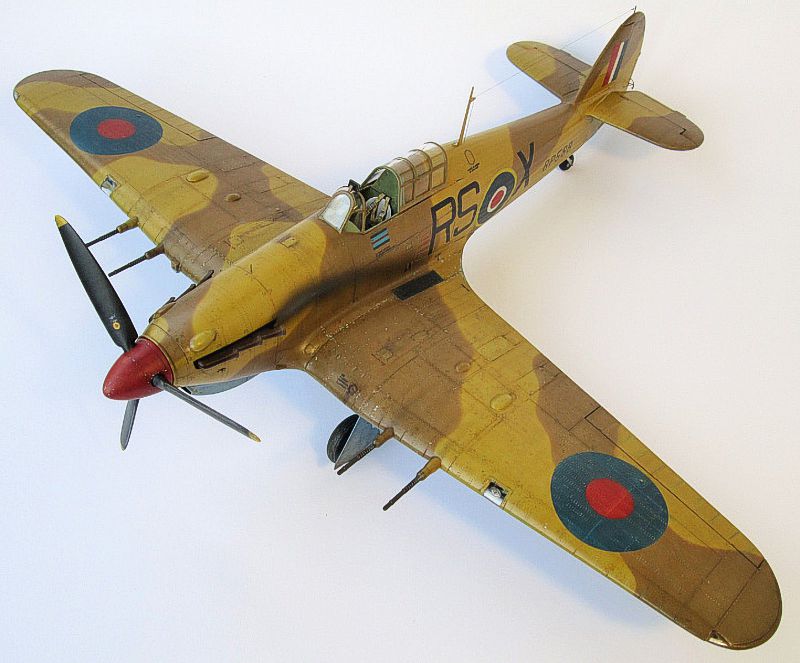 I present to you my Hawker Hurricane Mk.IIc Trop 1:32 from the manufacturer "Fly".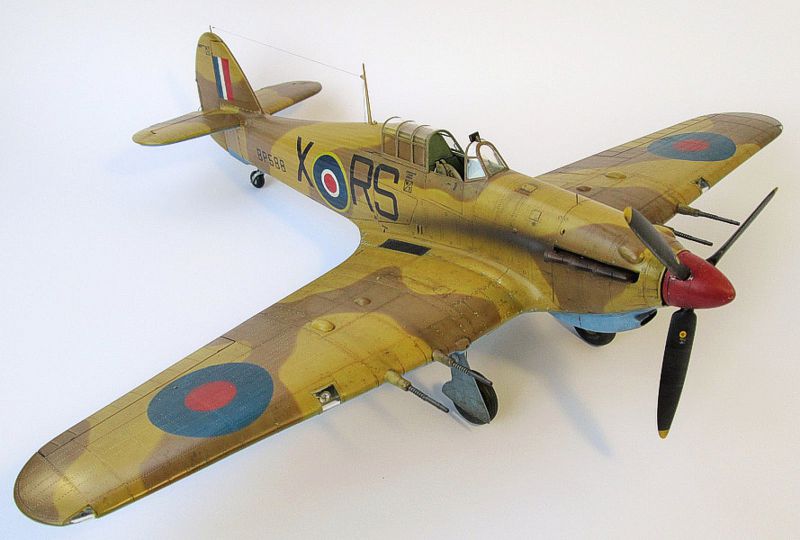 The prototype for the creation of the model served as a Hurricane Mk.IIc BP588, RS-X, flown by Sqn/Ldr S.C. Norris, of the 33 Squadron Royal Air Force in Libya November, 1942. Which version was not determined immediately from references. There are some nuances; it was most likely two guns on the aircraft. While it is not very clear, it looked probable. There is also some doubt about the serial number 588. Perhaps this aircraft is a remake of pure D, such was the case with about 200 units, but this was never mentioned in the references for this aircraft.
---
Now for the model itself. The entire exterior is excellent; rivets, hatches, stripping, where needed external rivets on the first wing spar, countersunk. It is very detailed and accurate. I only riveted the fuselage and added details here and there. This ends the good news.
---
Now began the painstaking work. I will say that the fit of all the parts and their positioning baffled me and I do not understand how the model was designed and built in the test assembly. In general, all parts require attention in their fitting and accuracy. One must think ahead before committing to glue.
---
The kit includes resin detail parts. I was a bit unlucky, the pit turned out to be warped and somewhat shrunken, about 3mm. Two guns were crooked and mis-aligned. Location points for the elements of the cabin are small and hard to find, which ended up being the case for each location of assembly. Also, the landing light was not modeled in the open position. I added drainage and, other technological holes, drainage pistons, and extra holes for the early series of aircraft.
---
The cockpit was very poorly detailed, so I worked on this issue thoroughly, and added a Yahu panel. I added plastic inserts at the joints of wing and fuselage, partly filling and reshaping the opening for the wing spar as there was mold shrinkage there. Thankfully, the fix worked.
---
I detailed the undercarriage struts, cut out the slots for ejection chutes, and thinned edges of flying surfaces.
---
The radiators were detailed and completed. The landing lights were re-done, and lenses polished and coated. The antenna was added, as was a rear-view mirror, gunsight, and hatches made of foil. Several other minor details were added or modified.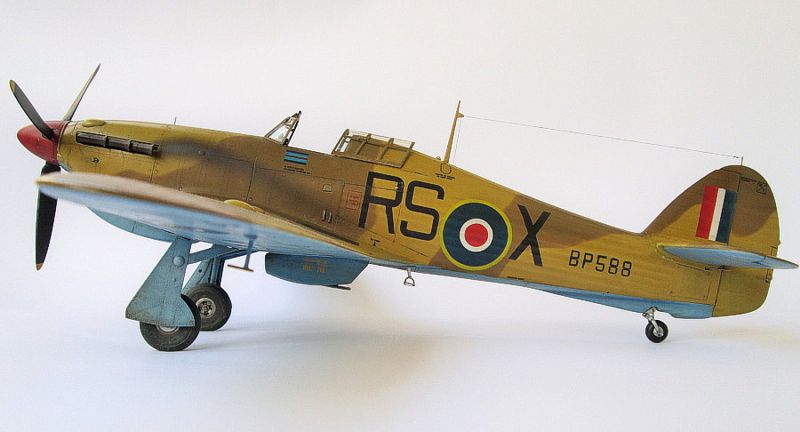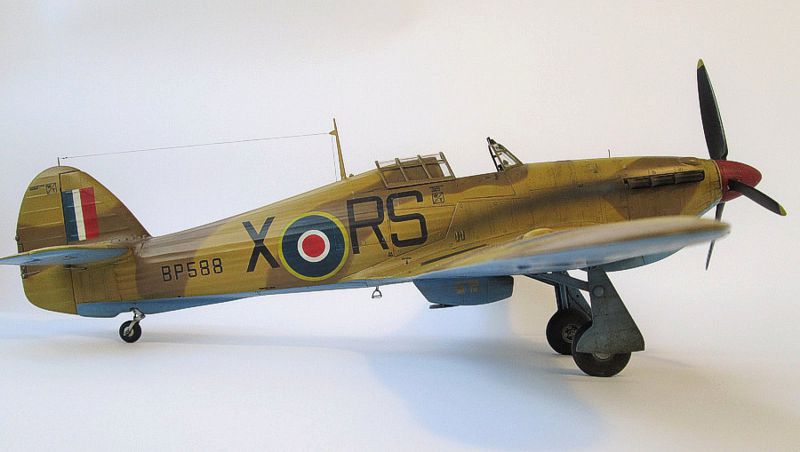 It is necessary to note, the decals included in the model were magnificent.
Work on the model took about three and a half months, which I completed in 2020. I wish everybody pleasant viewing!
---
© Aleksandr Bielykov 2022
This article was published on Friday, October 07 2022; Last modified on Sunday, October 09 2022