Scratchbuilt 1/12 Hurribomber: Part 1
By Thomas Christen
Fuselage structure with brass rods.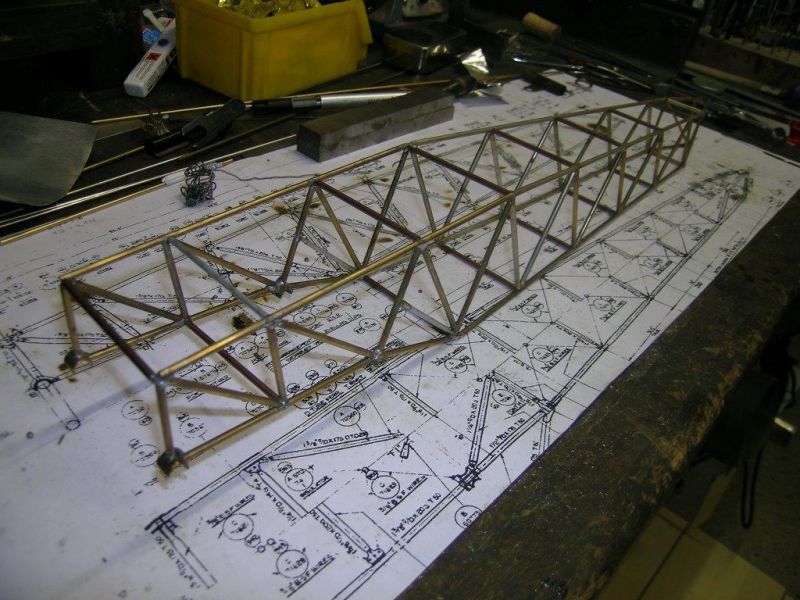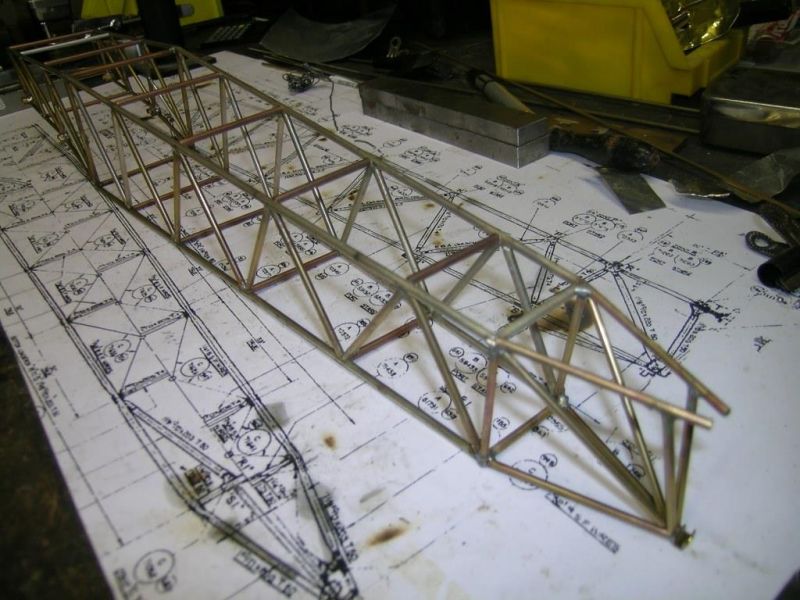 I was lucky to get an old pantograph. So I could transfer the formers to the plastic sheet from original drawings.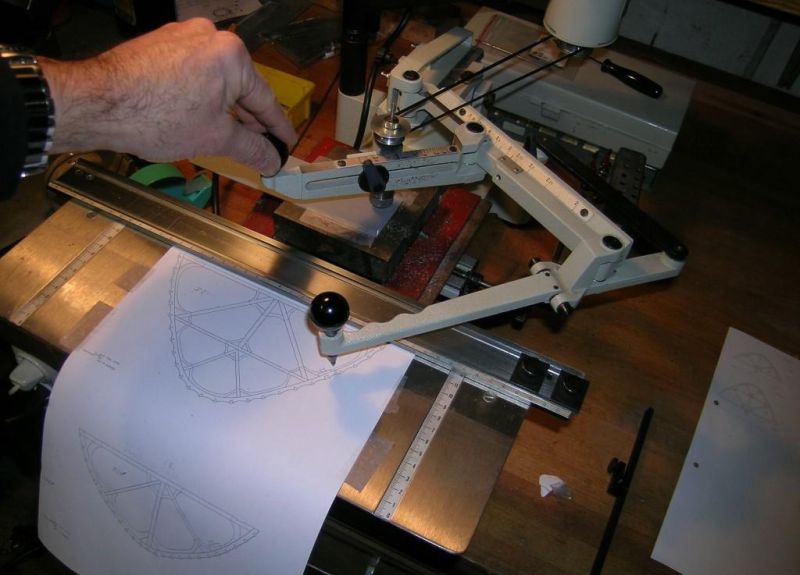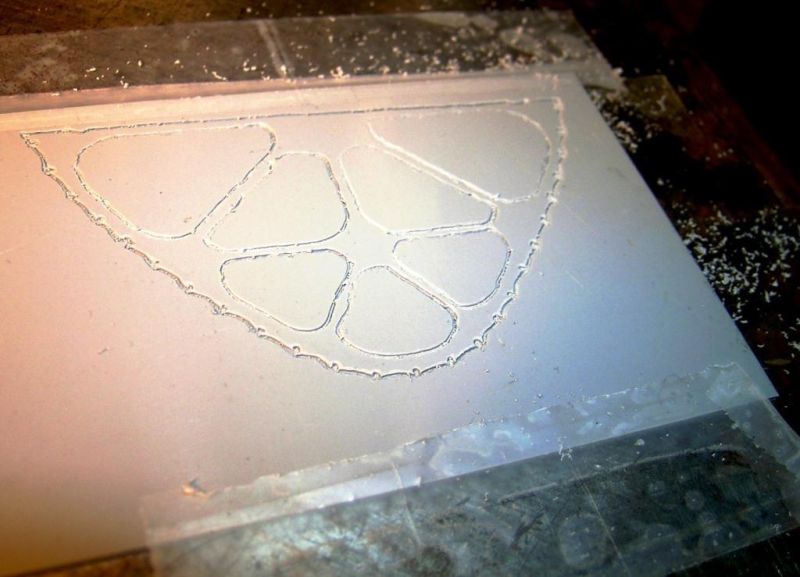 The time-consuming cut-out with a Dremel.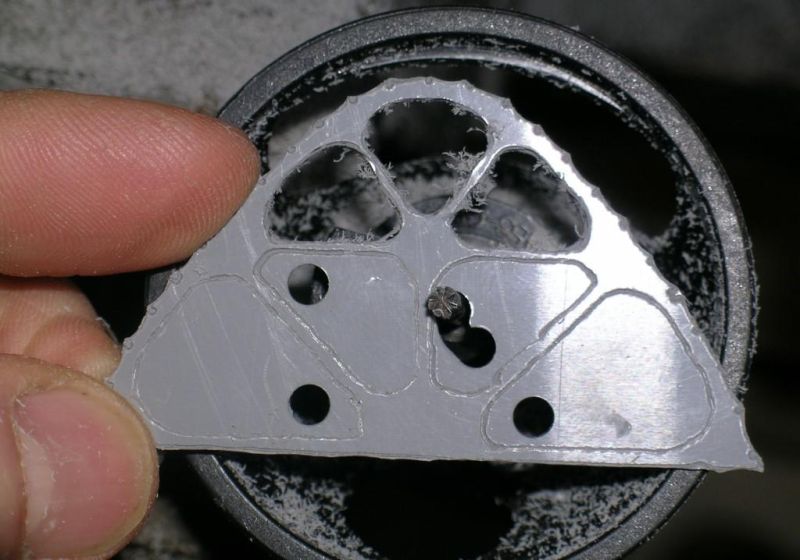 Upper formers provisional fitted with Plasticine. Just to find out how it looks!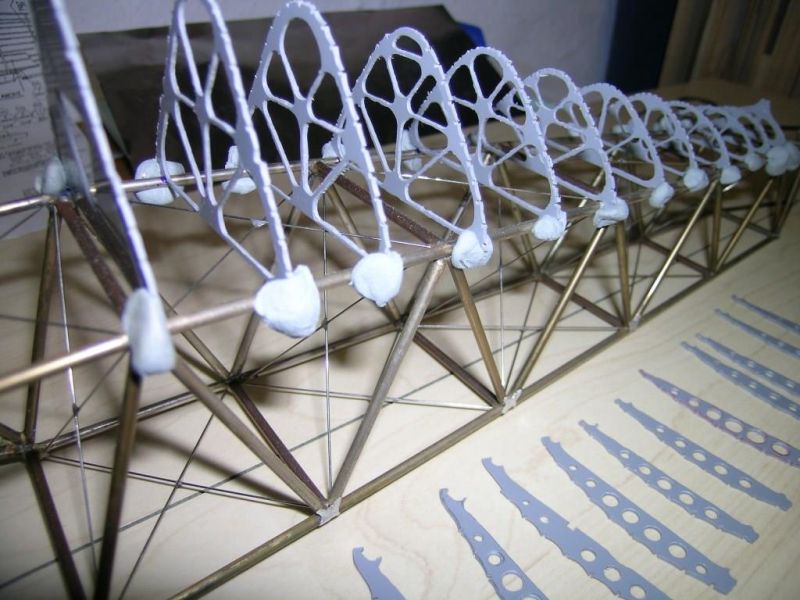 The next challenge: Center-Section! First milling the 12-sided main spars, then the 0.5mm slot with a side-milling cutter.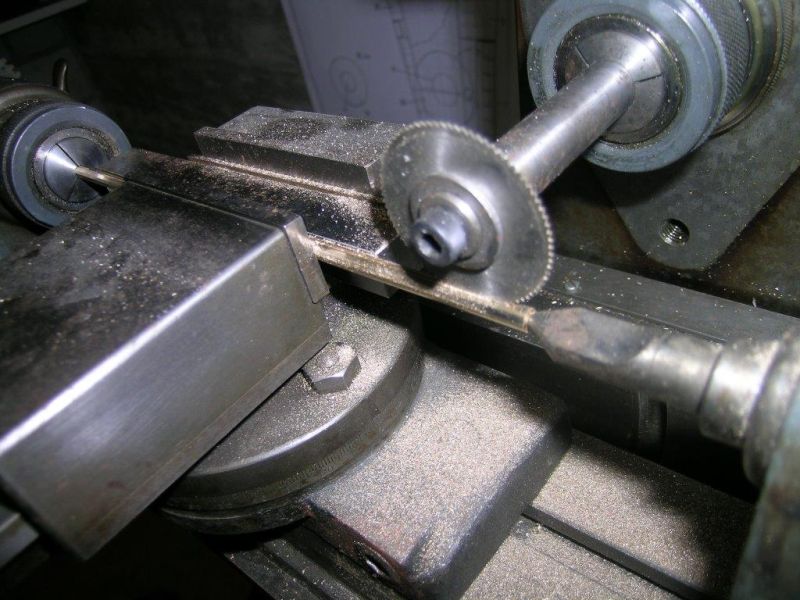 All parts temporary composed. Beer-can (empty! J..) as raw-material! Excellent suitable for stiffeners.
---
Made a deep-drawing stamp for all stiffeners & brackets. Punching out the holes with self-made dies.
---
Two brass sheets riveted together as template for punching out the position of fasteners on the stiffeners.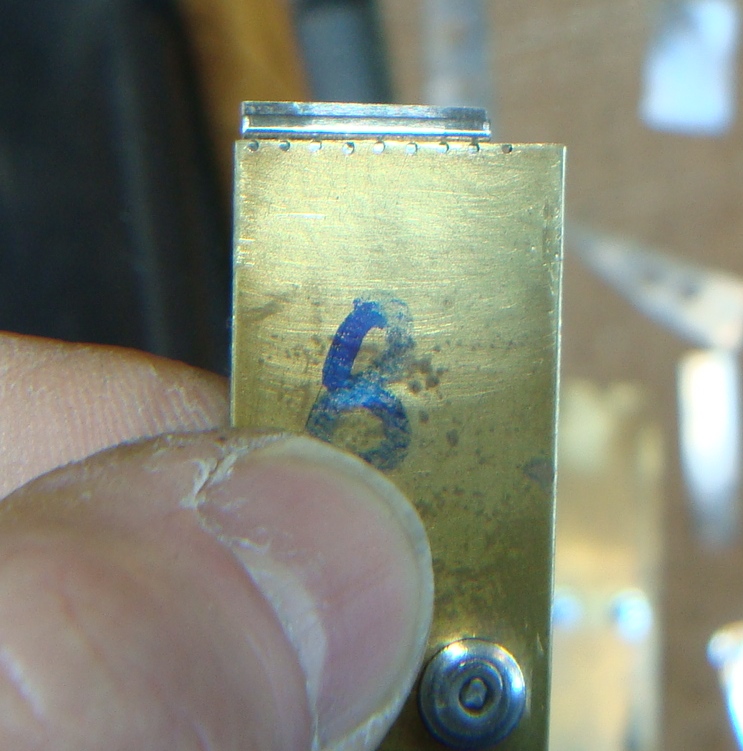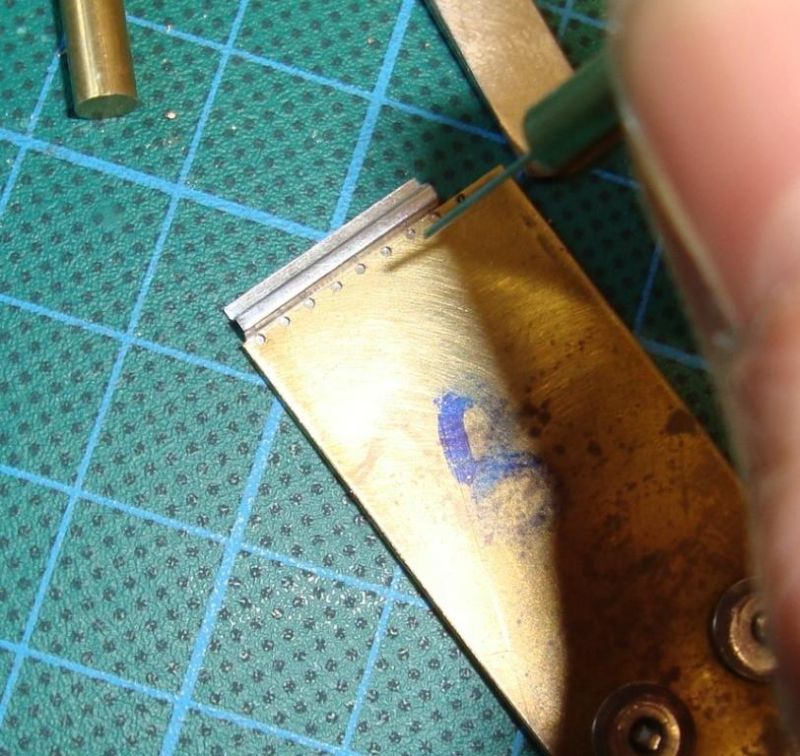 Wondered how to imitate rivets on the stiffeners: Found lead solder balls on eBay (available 0.2-0.75mm dia).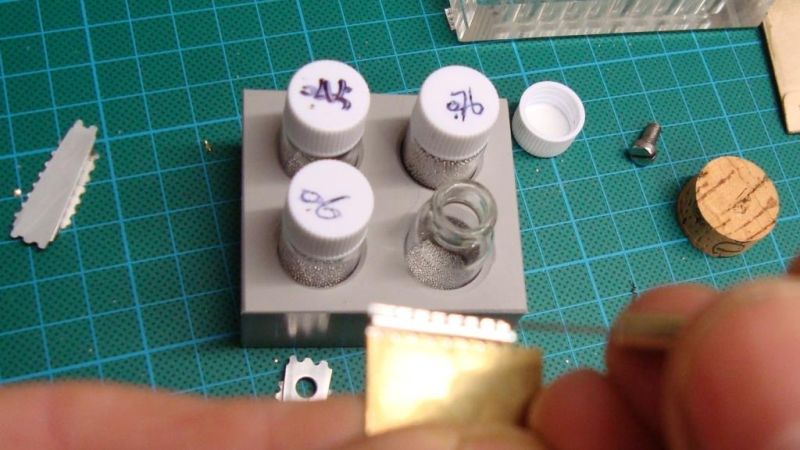 Lacking in drawings of trunion-sleeve I had the lucky opportunity to take measures on the occasion of a visit to Hawker Restorations. Thanks again H.R.!
---
Made (very thin) flanges for cooling-duct from aluminum rod.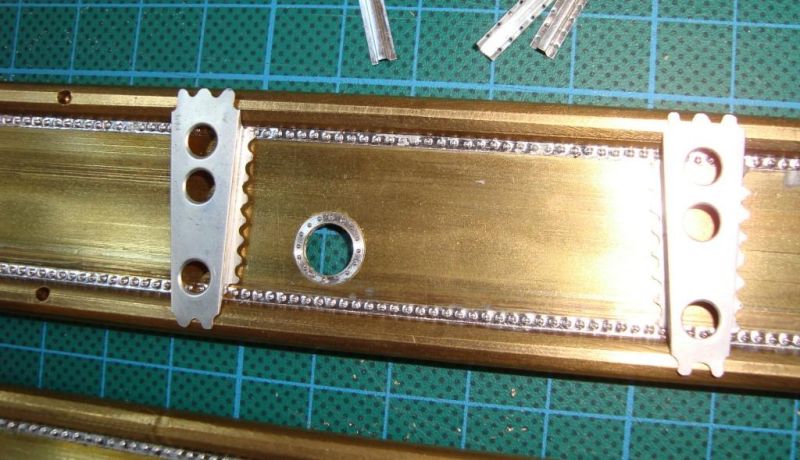 Both main spars almost finished. Made the smallest hex-heads from hex-shaped stretched sprue and thin slices. The bigger ones with the nutter of RP Toolz.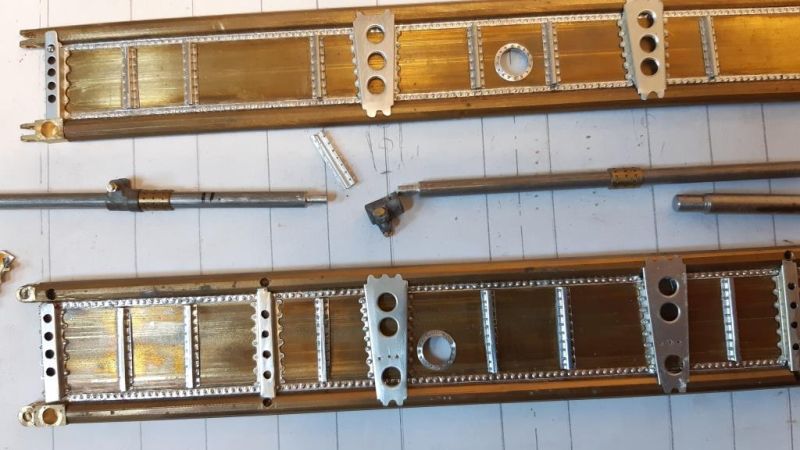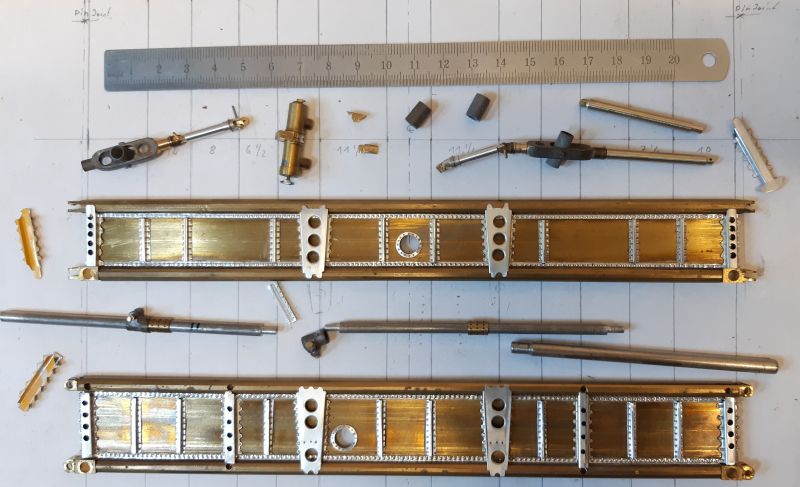 That's it for the moment.
© Thomas Christen 2022
This article was published on Sunday, June 05 2022; Last modified on Sunday, June 05 2022