Trumpeter 1/32 P-47D Bubbletop
By Luc Janssen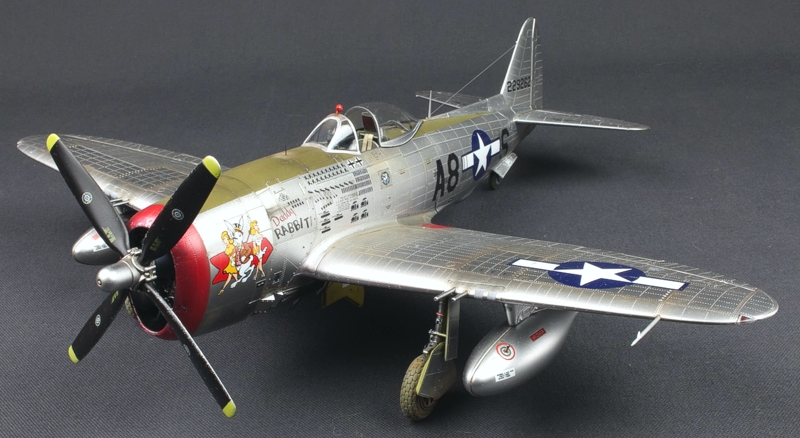 Introduction
This kit is of the standard Trumpeter quality: the overall look is good but fine detailing is not to be found here. I decided to build a late war P-47D equipped with drop tanks filled with napalm. In the final stages of WWII, napalm bombs were indeed dropped in the ETO. On the internet I found some good photographs of such drop tanks with their igniters.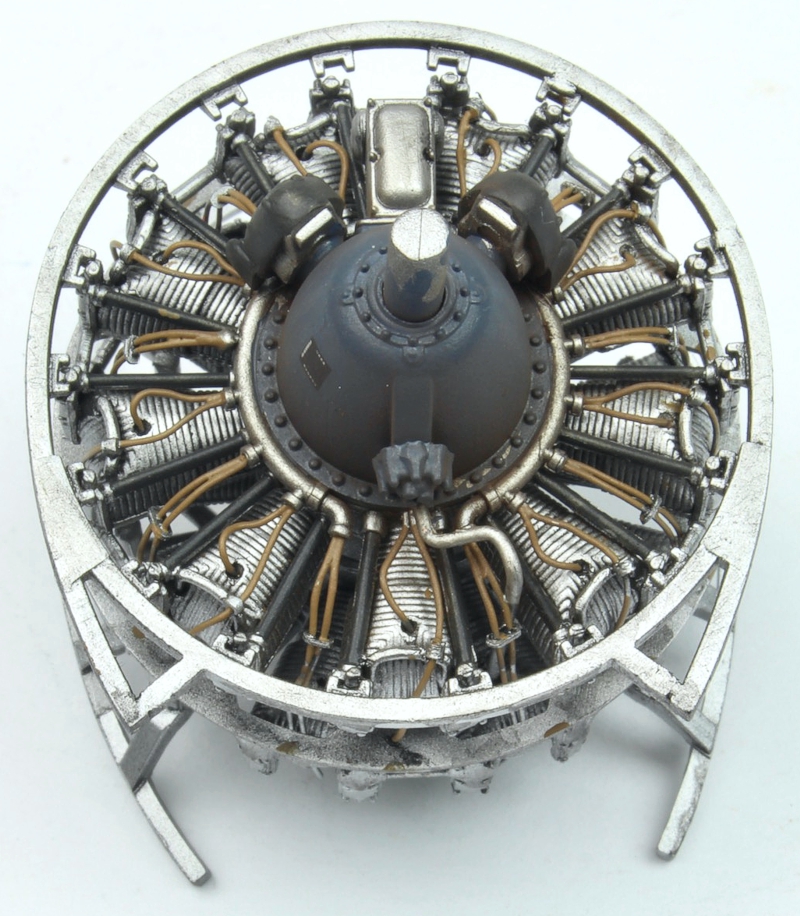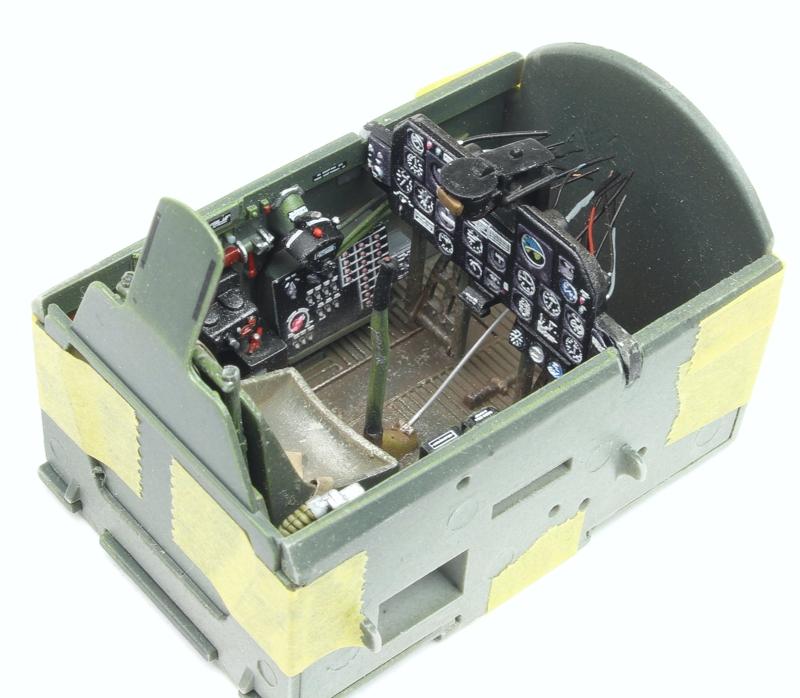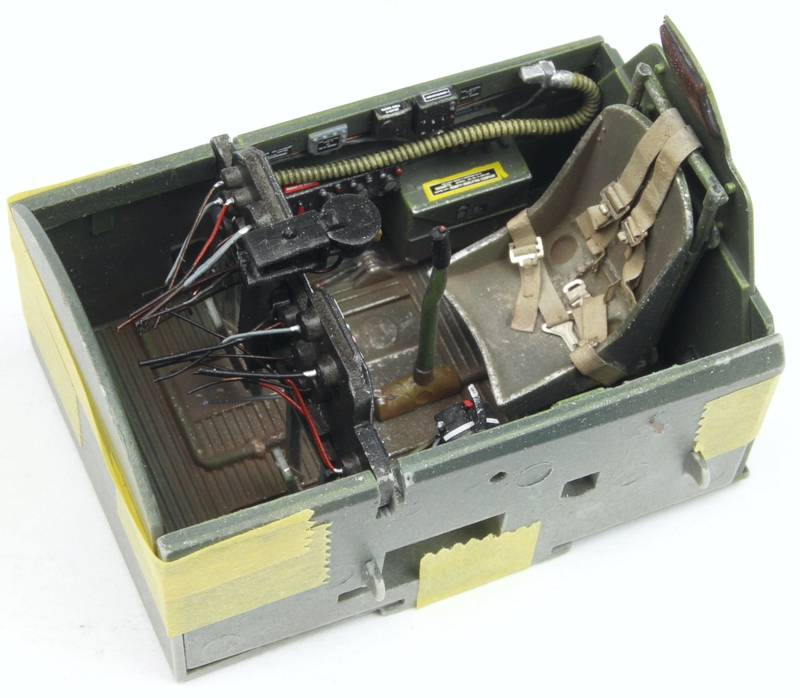 The kit was put together mostly straight from the box. I added the ignition harness and some other wiring to the big Pratt & Whitney radial engine and the landing gear received brake lines. In the cockpit I used the instruments from Kits-World and the buckles of the HGW Models safety belts. The belts were made from flattened lead strips. Some tubing, wiring and handles were added in the cockpit as well.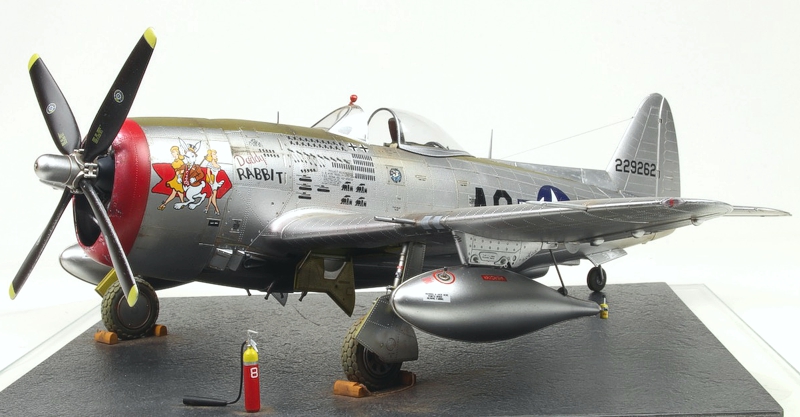 On the very simple base I added wheel chocks and a single fire extinguisher.
After Market Sets
HGW Models: Seatbelts 1/32 USAAF/US NAVY Laser cut
Kits-World: P-47D Instrument Panel
Item C
Paints
I used paints from Alclad, MRP, AK, Vallejo and Humbrol.
Decals
The decals came from:
The Kit
My stores box
EagleCals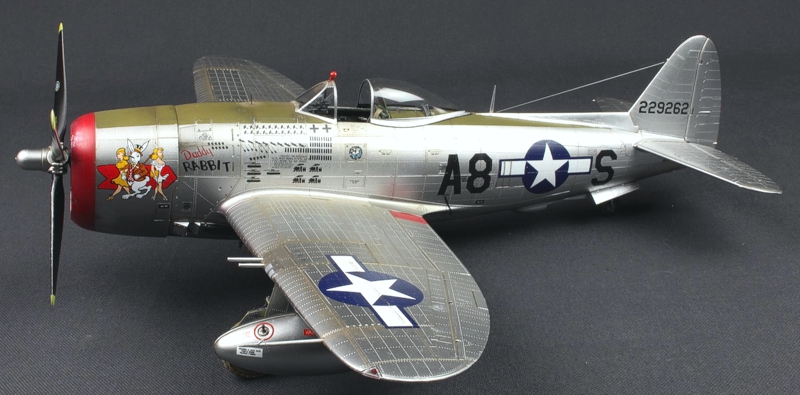 Weathering
As usual, weathering was done with oil paints, colour pencils, pastel powders and Vallejo wash.
References
Aero Detail 14 Republic P-47 Thunderbolt
Squadron/Signal Publications – P-47 Thunderbolt in action
Squadron/Signal Publications – P-47 Walk around
Model Detail Photo Monograph No. 15 P-47D Bubbletop
P-47 Thunderbolt in Action – William N. Hess
Kagero Republic P-47 Thunderbolt no 20 + 24 + 28
American Eagles P-47 Thunderbolt units of the Eighth Air Force
Canfora U.S.A.A.F. Aircraft Weapons of W.W.II
Mechanism of Military Aircraft no 8 P-51 + P-47
Meng Air Modeller no 57 + 78
For questions or remarks: go to lucjanssen32nd.com
---
© Luc Janssen 2022
This article was published on Friday, April 08 2022; Last modified on Sunday, April 10 2022