Hasegawa 1/32 P-47D Thunderbolt
By John Irwin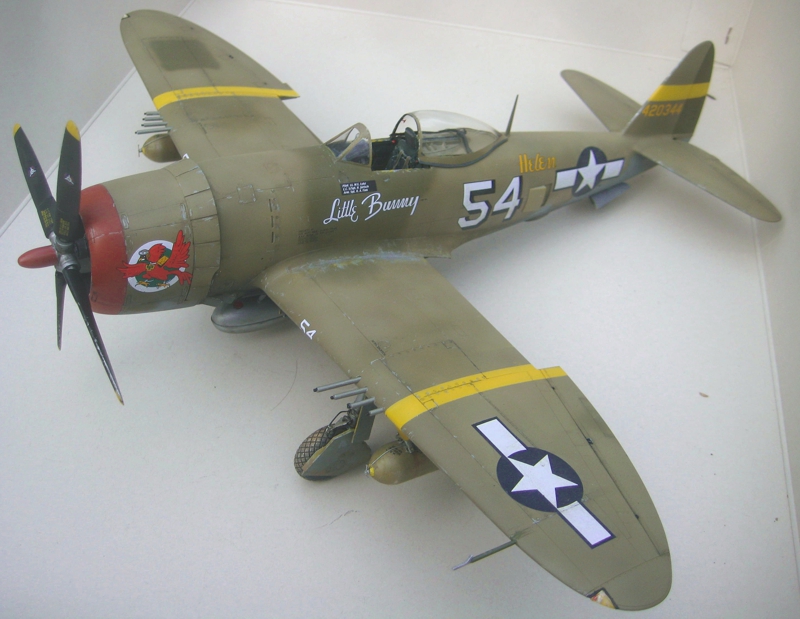 This subject is a very dirty and weathered P-47, based in Italy late in the war. She was originally flown by the Brazilians and then transferred back to the USAAC. At that point, her Olive Drab (OD) paint was heavily faded and had multiple touch-ups of varying shades of OD. Fresh OD was used to overpaint the Brazilian insignia and markings, leading to a very unique looking Jug.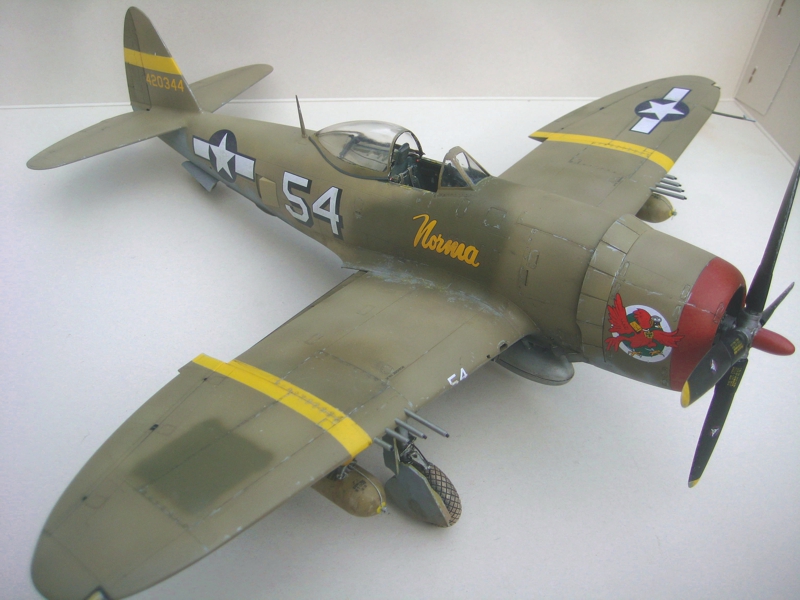 The kit is the oldish Hasegawa one. Still, it is nicely detailed and quite easy to build. I added the MDC cockpit set (simply amazing and priced very reasonably), the Quickboost resin R2800 engine to replace the someone clunky kit engine, Barracuda's fantastic resin wheels, and EagleCal decals. I also added multiple hydraulic / electrical lines in the wheel bays and brake lines on the landing gear. For ordnance I used Brassin 1,000 lb bombs and a 75 gal drop tank from the Tamiya P-51 kit.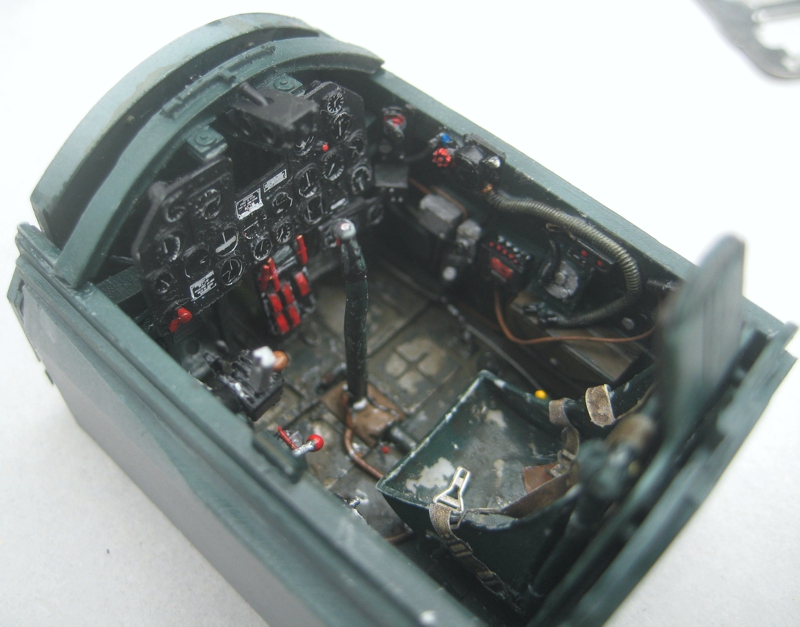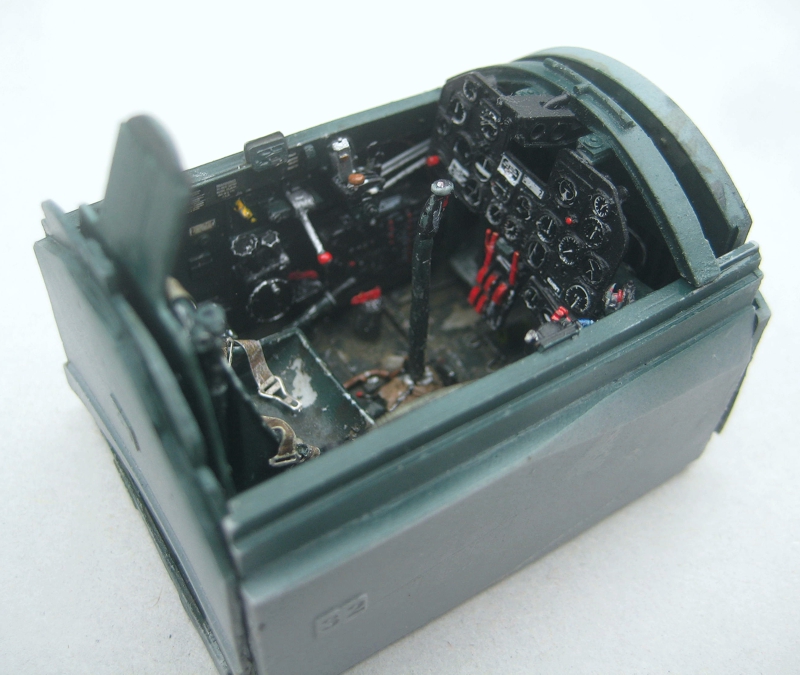 I figured the cockpit would be a beaten up and weathered as the exterior.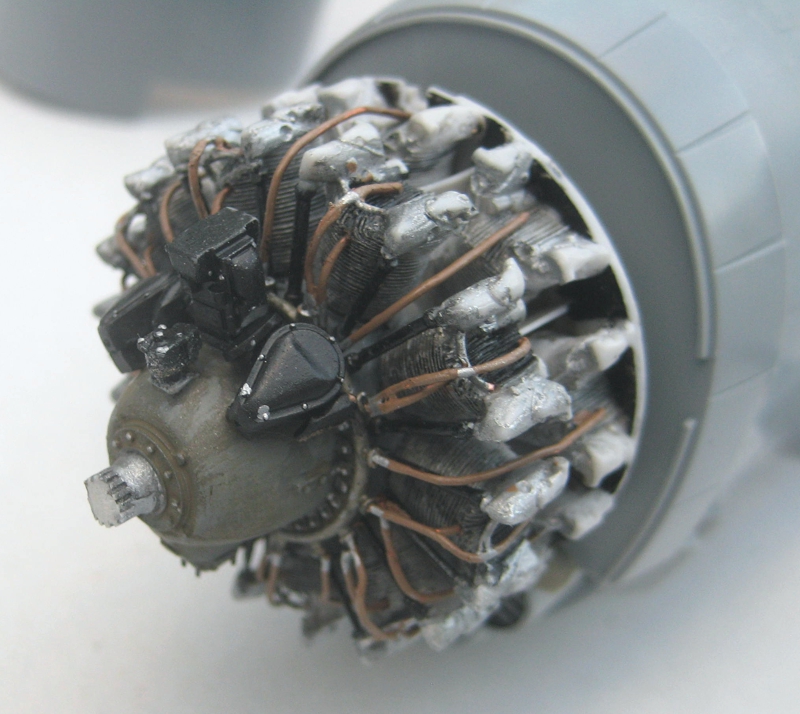 The Quickboost engine. Nothing is visible aft of the first row of cylinders, so I didn't spend much time painting that area.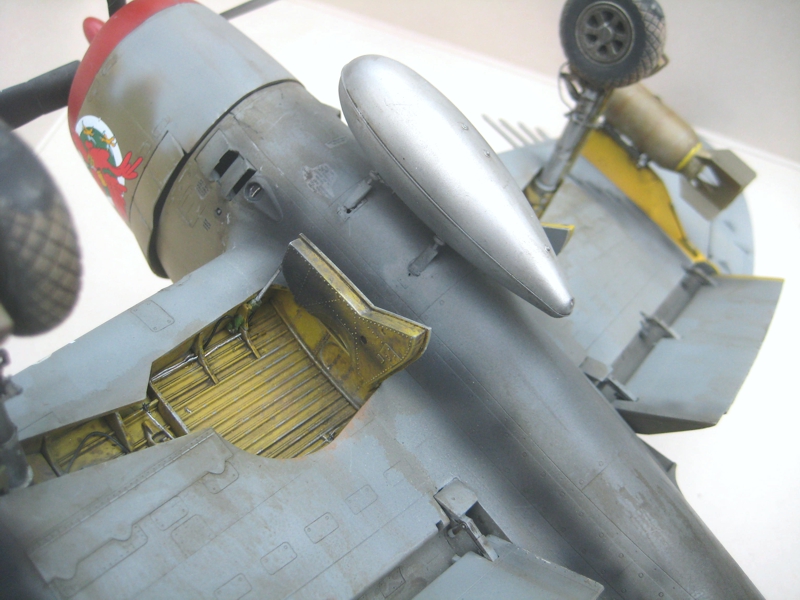 ---
The wheelwells are typically the dirtiest part of any aircraft.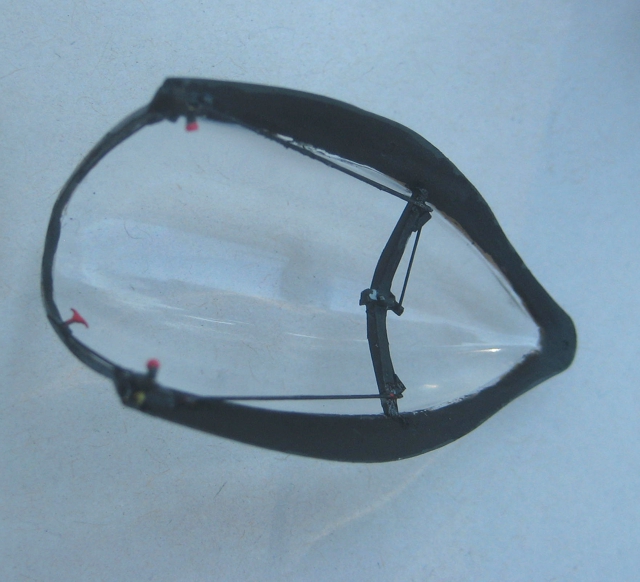 I also added the canopy jettison hardware. You don't see this replicated on too many P-47 builds.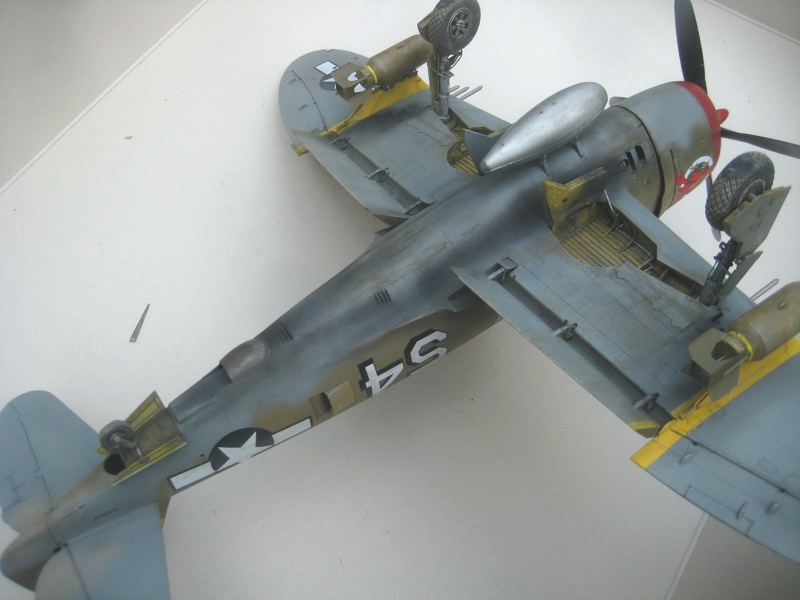 Can't forget the arming wires for the bombs!
One noticeable bit of weathering on all Jugs was the scorched area inside the inner landing gear door from being in close proximity to the exhaust.
Thanks for looking and thanks to all the LSP'ers who took time to provide advice, pictures and words of encouragement. Some kind folks on this site provided great info. This site is truly something special!
If you are interested, my WIP build has many more progress pictures as well as some of the reference pictures people posted towards the end. For instance, I never knew the Jug had a strip of rubber weather sealant around the base of the canopy either. I Learned a lot on this build.
Enjoy!
---
© John Irwin 2022
This article was published on Saturday, February 26 2022; Last modified on Sunday, February 27 2022