Trumpeter 1/32 SBD-3 Dauntless
By Peter White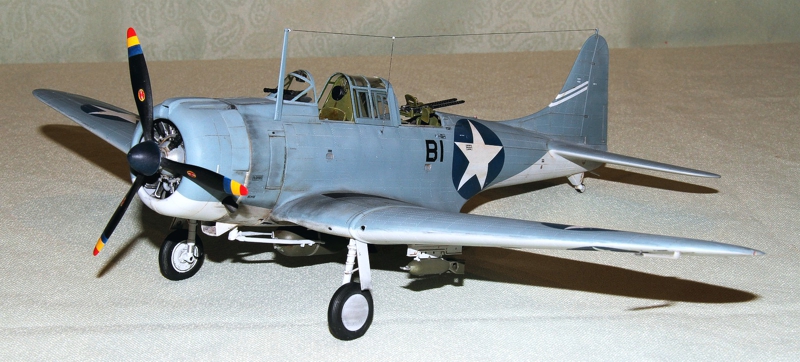 After watching the new "Midway" movie last year I decided to build USN Lt Richard Best's SBD-3, which he flew twice from USS Enterprise on the 4th of June, 1942, to sink the IJN carriers Kaga and Hiryu.
It is a really nice kit, but I didn't particularly like the clear fuselage. Nothing wrong with it but just hard to see if seams are covered until undercoat applied.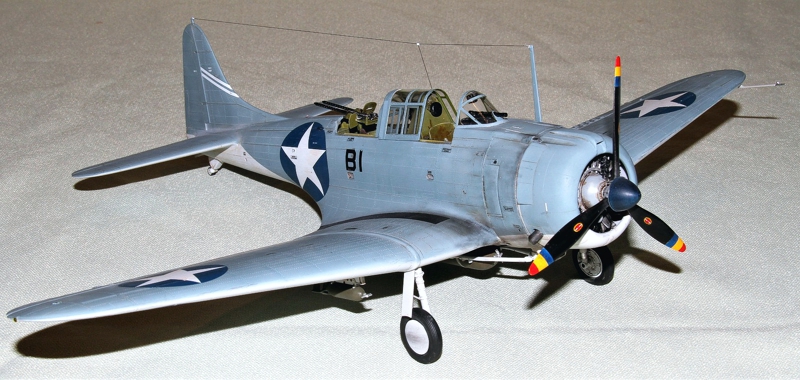 For aftermarket, I used a Yahu instrument panel, EZE line antenna, MasterCasters wheels and Master gun barrels.
I painted it with a combination of SMS, MRP and Mr Hobby acrylic lacquers and then weathered with oils and hard pastels.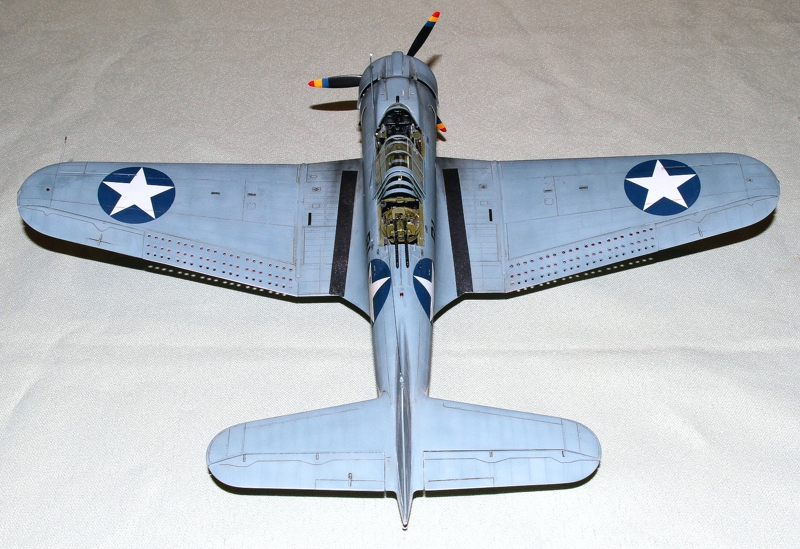 I recreated some light fading on the upper surfaces, but these aircraft were new when they boarded Enterprise immediately before the Battle of Midway so not too much to do.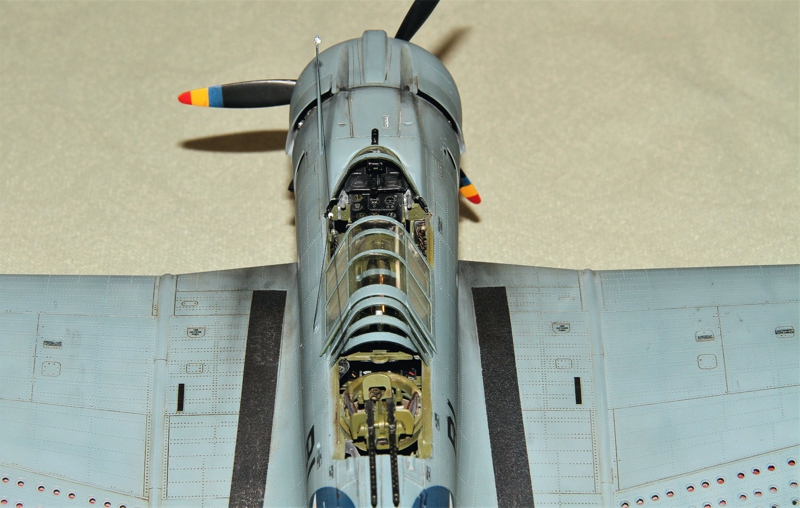 My model depicts what the aircraft may have looked like after returning from the first attack and ready for the second sortie. The rear guns would have been stowed but I wanted to be able to see them.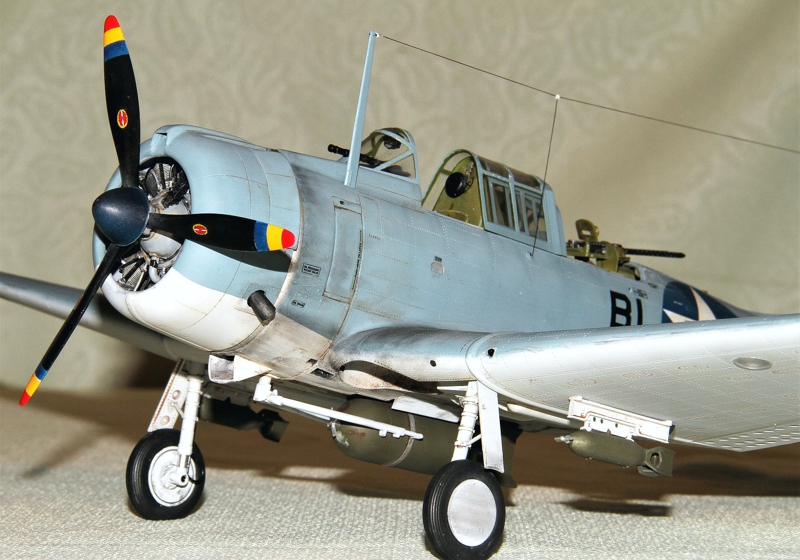 Enjoy!
© Peter White 2021
This article was published on Saturday, December 18 2021; Last modified on Sunday, December 19 2021