Trumpeter 1/32 P-40E
By Martin Kurz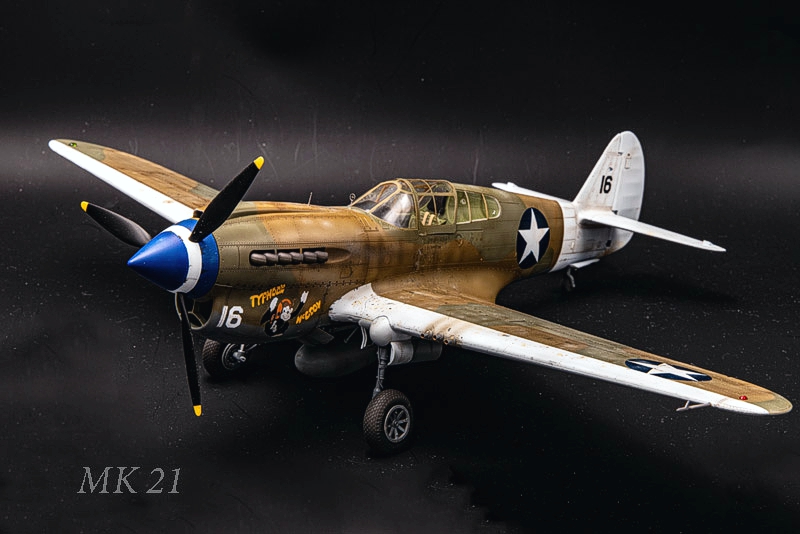 This is my 1/32 Trumpeter P-40E representing an aircraft from the 7th FS, 49th FG, serving in New Guinea in 1943.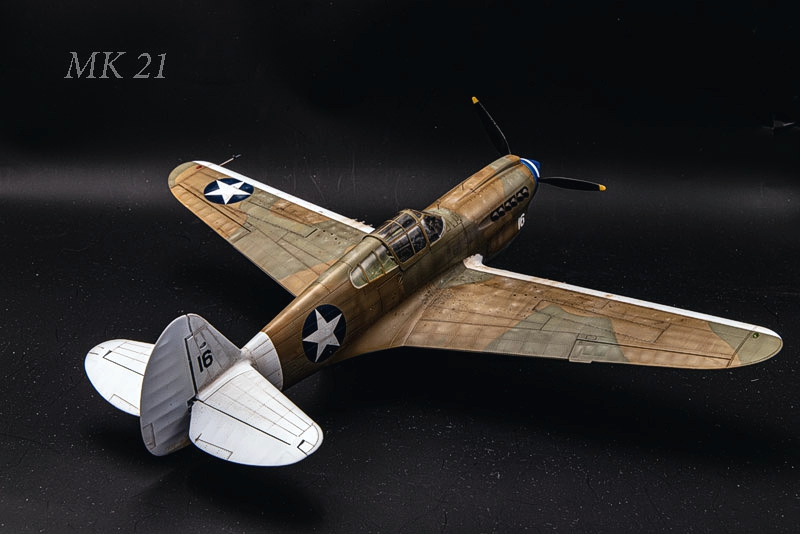 The build was done fairly out of the box except the seat belts, which came from HGW (at least I think) and brake lines from thin lead wires.
The colors are from the beautifully spraying Mister Paint range.
Weathering was begun with a slight lightening of the panel centers in the appropriate colors whereby the ratio of the lighting with white was 4:1 and the mixture thinned with their thinner 1:1. That gave me more control over the process. Then a wash of certain panels with a little bit different color hues was done to break the uniformity of the large areas. This was done with oils (Windsor&Newton, Sennelier). This was followed by a panel line wash with "track wash" from MiG. Now the plane started to become "alive".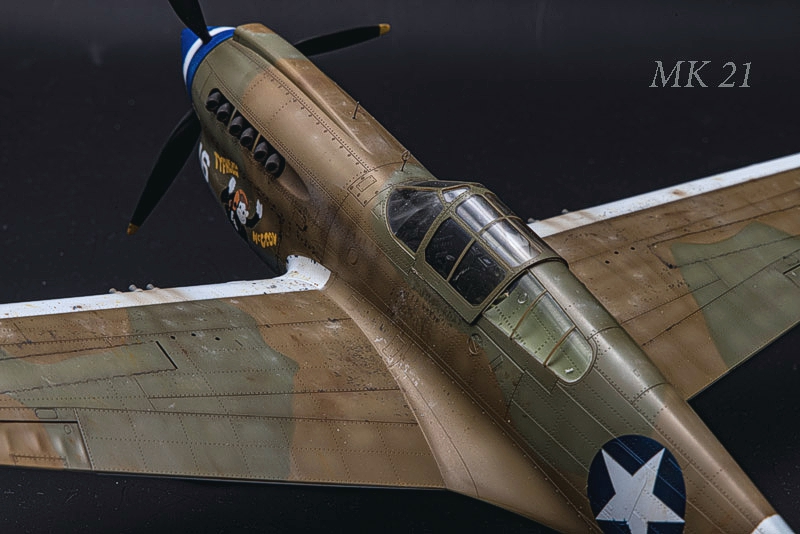 To further break the monotony of the large blocks of color I used the dot technique with various rather flashy (blue, red, yellow, etc.) oil colors, again from the aforementioned brands. Wear and tear was simulated with colored crayons from AK, which are quite soft and easy to work with. Tiny dark gray chips with light grey centers were used for chipping. Some were further accentuated with a soft pencil.
At last some dust specks and footprints were simulated with various light earth oils all over the plane wherever the crew and the mechanics would walk and work. The very last step was to simulate oil and fuel stains painted on with oil colors.
The pictures were taken in a photo box with LED-lighting (and lots of dust) with my Canon EOS Mk 6D. The pictures were reduced in size via Photoshop.
© Martin Kurz 2021
This article was published on Friday, December 10 2021; Last modified on Friday, December 10 2021