Trumpeter 1/32 SBD-3
By Rod Bettencourt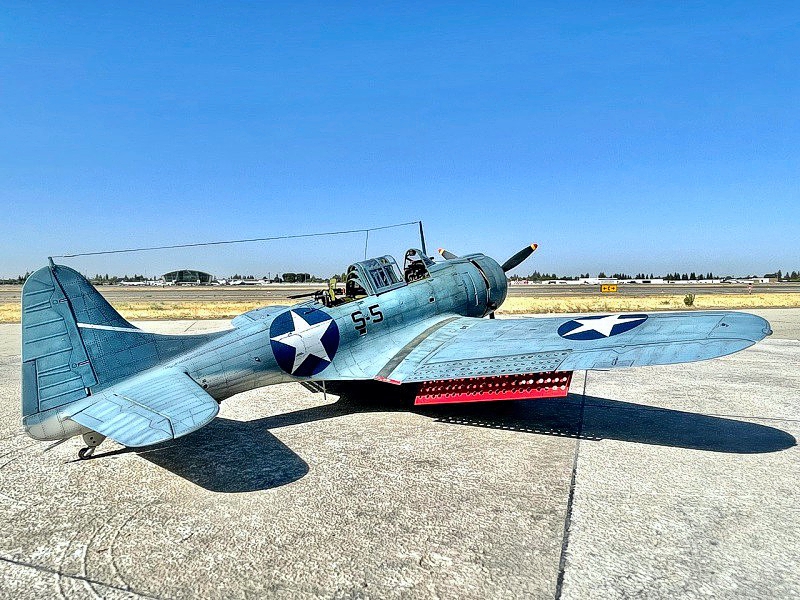 This model represents an SBD-3 from VS-6 USS Enterprise June 4th, 1942, crewed by ENS Frank O'Flaherty and AMM1 Bruno Gaido. Both Gaido and O'Flaherty were captured by the IJN after ditching their aircraft. After both men were interrogated, they had weights attached to them and thrown overboard to drown.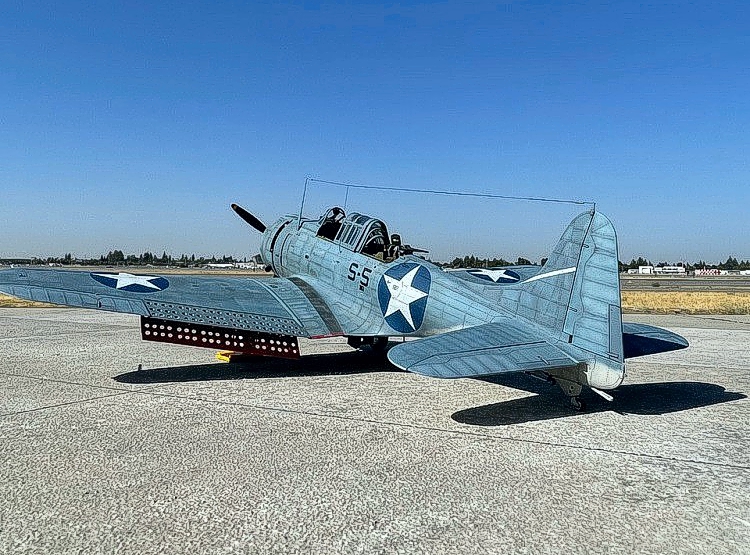 This the Trumpeter Midway "Clear Edition". As many have stated over the years, this is a pretty good kit! I wouldn't mind building another one. The only AM used was an Yahu IP; my wife made the squadron decal ID numbers for me.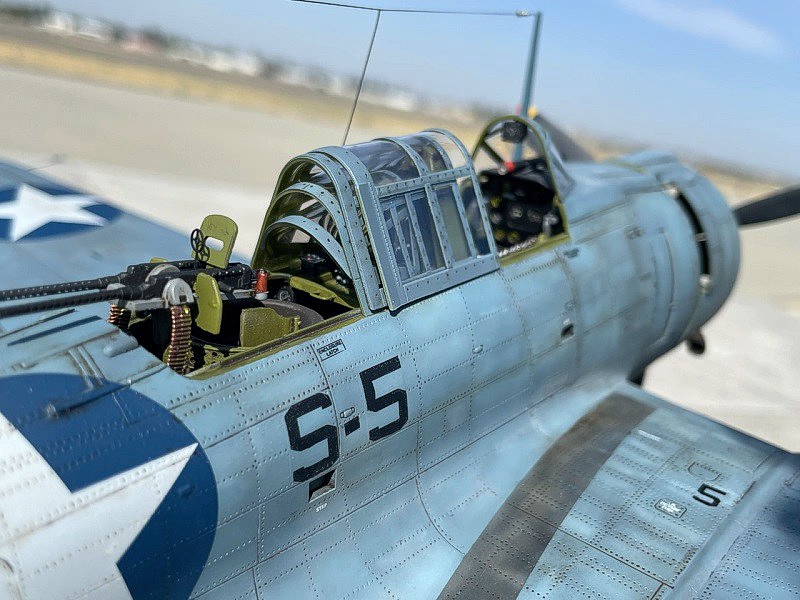 I used AK Paints exclusively on this build.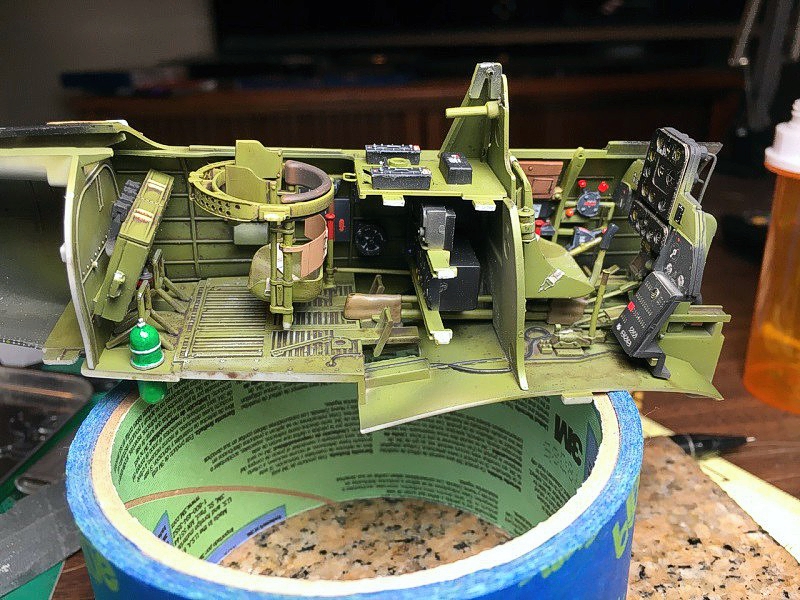 This piece was awarded the "Whizzer White Memorial" Navy/Marine Attack Aircraft at the 2021 Las Vegas Nationals.
Enjoy!
---
© Rod Bettencourt 2021
This article was published on Saturday, August 28 2021; Last modified on Sunday, August 29 2021