Roden 1/32 Albatros D.I
By Gary Shively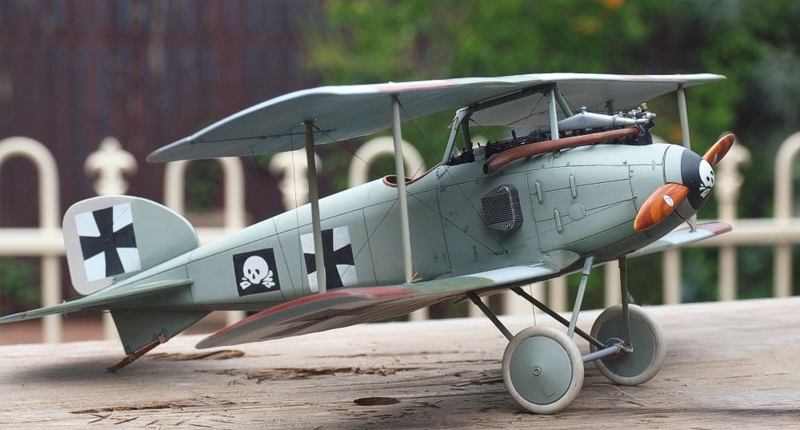 I finished Prinz Karl Friederich von Preussen's Albatros D.I last month. I did a lot of new stuff, mostly with oils, trying to give it an interesting but not overstated appearance. The propeller spinner was known to have the skull and cross bones on it, but nobody is really sure what went around the skull. So, I went with what I though would be the best looking symmetrical result, even though it is different from the fuselage skulls...or any other modeller's interpretation that I know of. Nobody is 100% certain that the wings were a standard camouflage pattern or the same as the fuselage pale green. I went with I believed would be the most interesting scheme.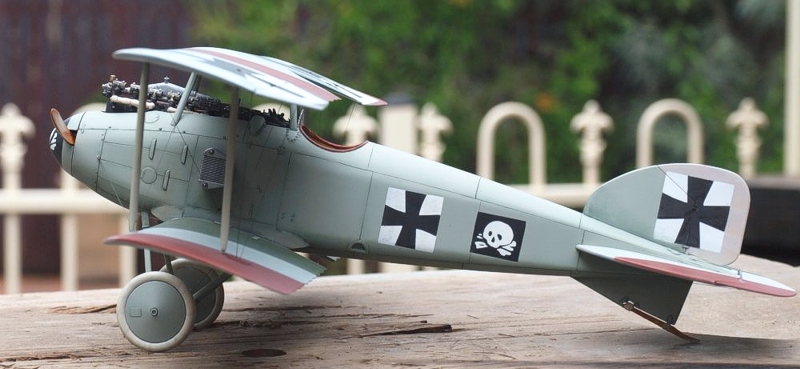 The model was painted with SMS and MRP lacquers and with small amounts of Tamiya acrylics where needed. Most details were painted with either AK Model color or Citadel aqueous acrylics.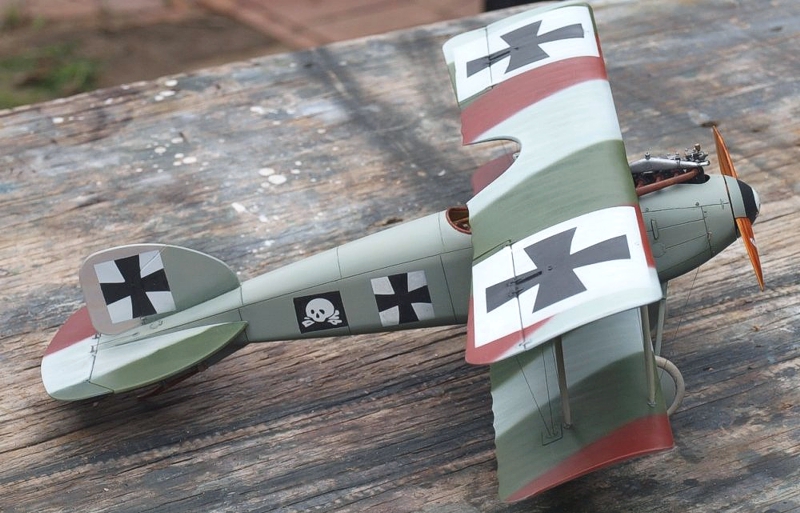 I stiffened vertical wing struts and LG struts with .5mm brass pin to give rigidity as well as enabling it to be pinned to the larger parts. I used Part Photo-etch for many finer details and some resin from an old Roden build which had fallen apart. I also used HGW Fabric belts because they are so much nicer to work with than etch belts.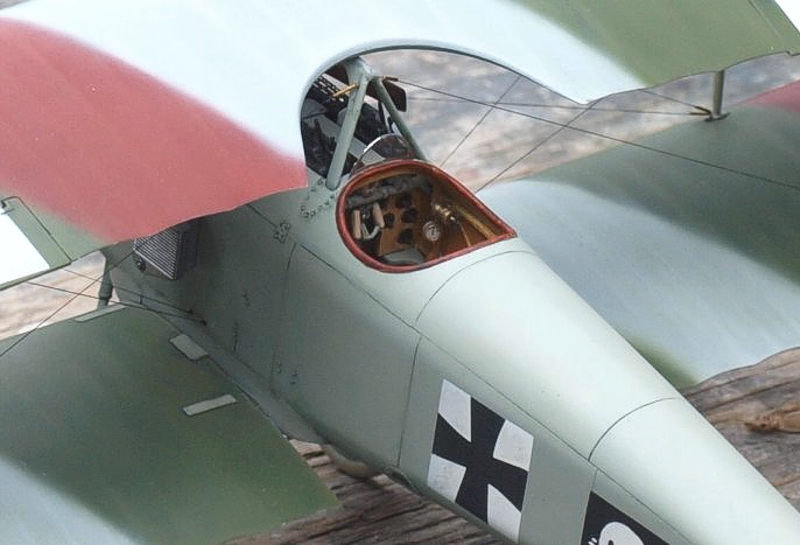 All of the markings were cut with my Silhouette Portrait. The rigging is elastic line coupled with Bob's Buckles.
I hope you like it.
---
© Gary Shively 2021
This article was published on Friday, August 27 2021; Last modified on Sunday, August 29 2021