Lukgraph 1/32 Nimrod
By Glijn Van Driessche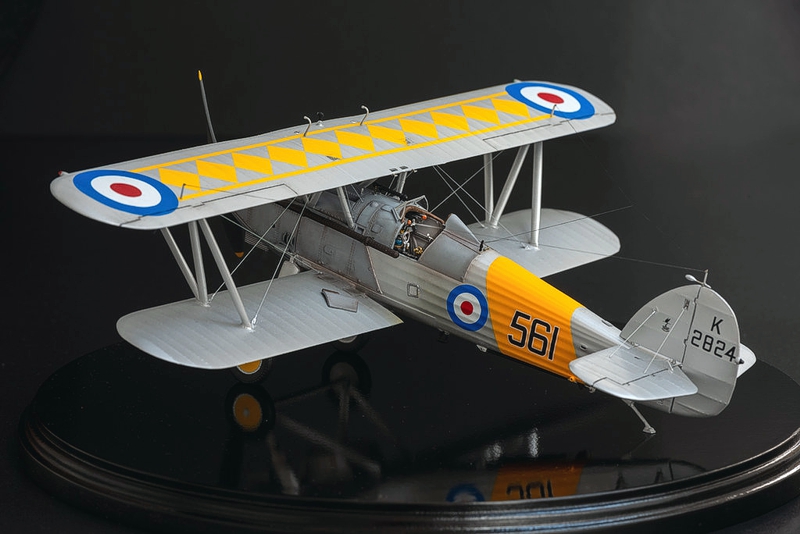 I finally was able to finish the Lukgraph Hawker Nimrod MK I. And what a job it was… I dropped it halfway through; I learned the hard way that 3D printed parts do not flex, they are hard but brittle so either they break or become unstuck. Oh, and good as they are, 3D printed parts have ridges, so even if it does not show directly, under paint and especially metal paint it will show! So, take your time in cleaning them up.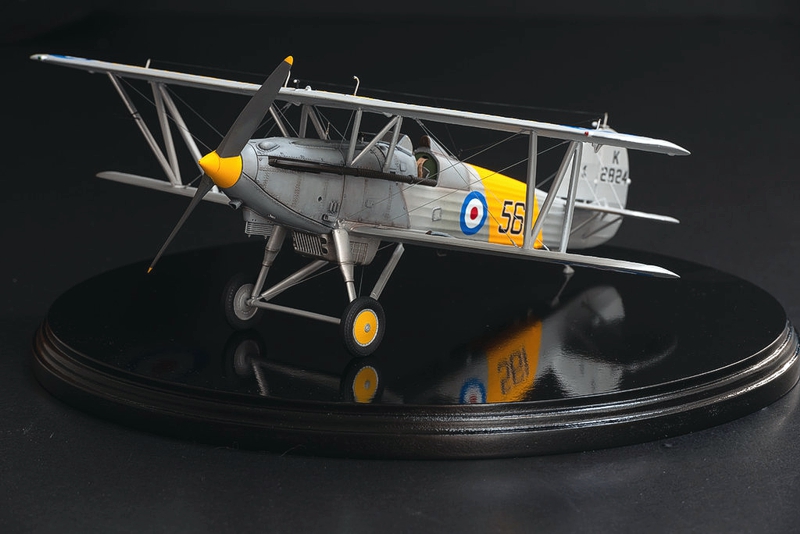 I like to dabble in scratch building the small parts, especially replacing PE parts and 3D printed parts, and stepping up to 1/32 scale made that even more possible. So, I did my best, but remember this was my first 1/32 scale kit in decades and a resin biplane at that - what was I thinking? The Vallejo metal paint gave a nice finish but even by looking at it, it scratched… I could not get MRP when I needed it so tried the Vallejo but I like MRP a lot more. And it is a wonder I even was able to make the photographs, yesterday evening I dropped a bottle of Tamiya black lacquer paint. It covered everything, tweezers, brushes my worktable and splashed under and around the model but no drop on the model itself. Sometimes you need a bit of luck. Euh, cleaning everything up was not fun…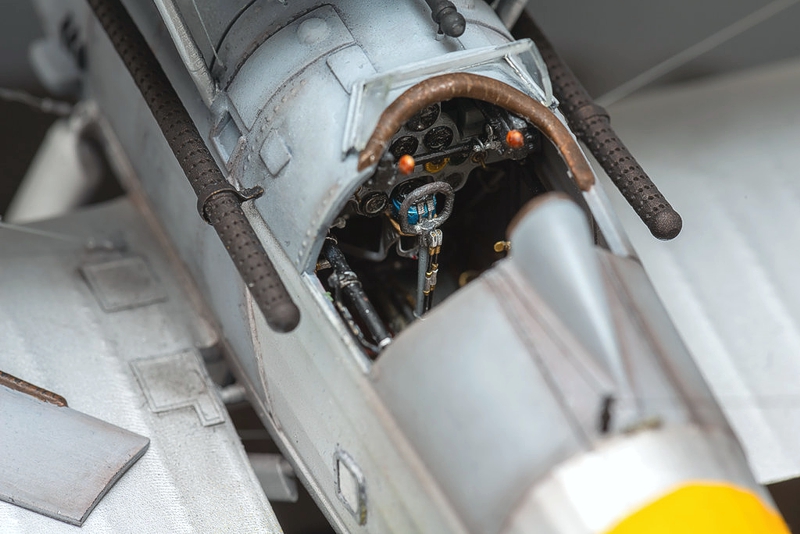 It is a great model but complex, so it takes time to build but I thoroughly enjoyed it.
So here it is, I hope you like it.
---
© Glijn Van Driessche 2021
This article was published on Friday, August 20 2021; Last modified on Saturday, August 21 2021