Trumpeter 1/32 Su-27 Flanker
By Pete Bland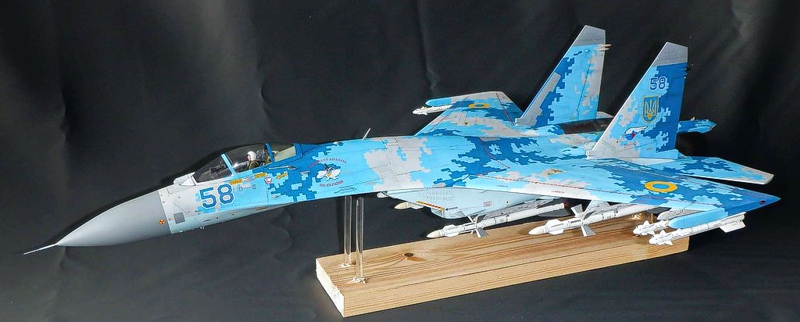 May I present to you, my big Sukhoi Flanker.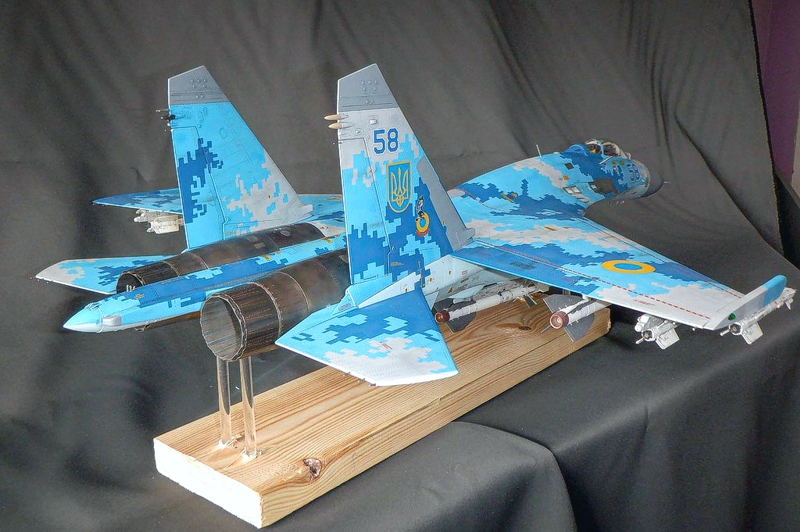 I acquired this monster kit sometime last year. It came with pretty much all the aftermarket bits and bobs available from Zactoman, Aires, some Reskit exhausts, to which I also added Foxbot Decals and digital camouflage painting masks for the finish.

We all know the kits shortcomings, and we all know how exquisite the resin 'fixes' are. I've done nothing more than add the resin parts to the build, with no modifications other than is necessary to make them all fit neatly. I've built this with it being attractive, as opposed to it being totally accurate.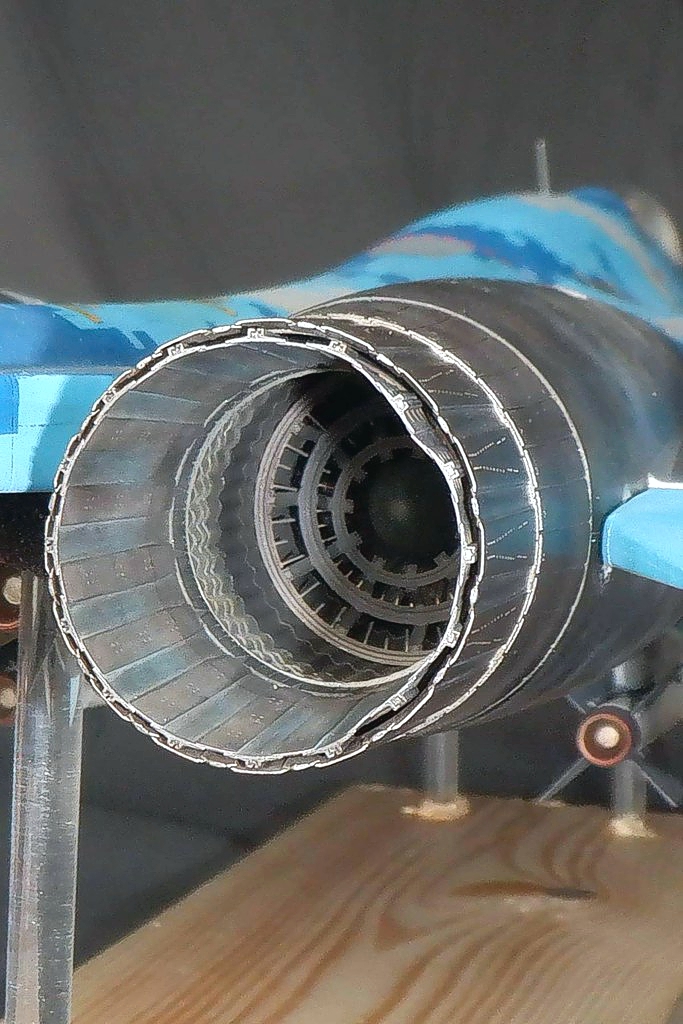 The build was pretty straightforward but following my own order of construction to save me work later down the line. Many hours of sanding and dry fitting gave me a relatively tidy seam finish all round. Painting has been exclusively done with MRP paints. Weathering done with a mix of oil paint washes of various colours, some very light panel lightening and dirtying up in random places. Metallic areas are all MRP metallic paints, with a bunch of pastels used randomly inside the exhausts.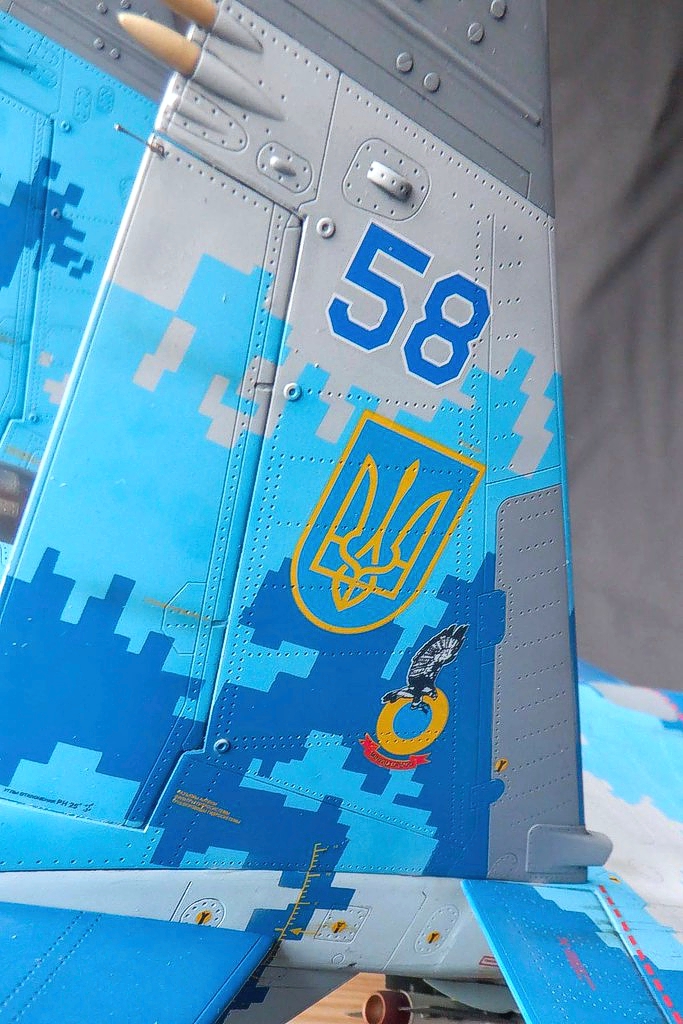 I can't recommend the Foxbot masks and their decals highly enough. But lots of care and time must be taken with them, they're extremely delicate and things can go wrong very quickly if one rushes. I had many a test piece of old kits to try out all the things I wanted to do with the final finish, just to make sure it all worked without a hitch.
Enjoy!
---
© Pete Bland 2021
This article was published on Sunday, August 08 2021; Last modified on Sunday, August 08 2021