Trumpeter 1/32 F6F-3
By Luc Janssen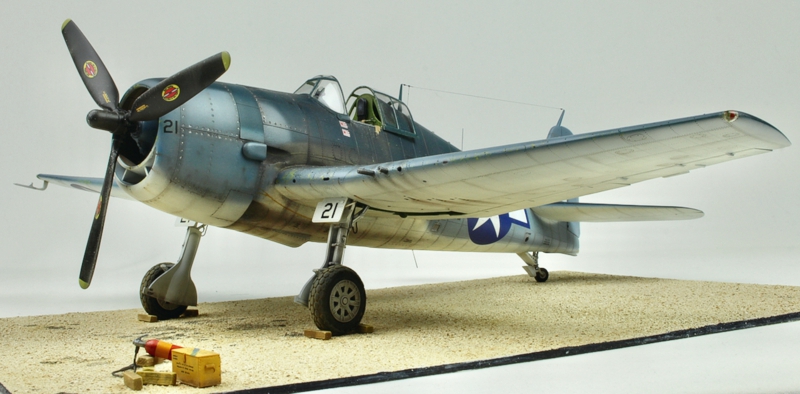 Introduction
This simple diorama represents a F6F-3 Hellcat based at Barakoma, Vella Lavella in September 1943. The fighter is painted in the early US Navy 3-tone camouflage and has been operational some time, resulting in healthy weathering.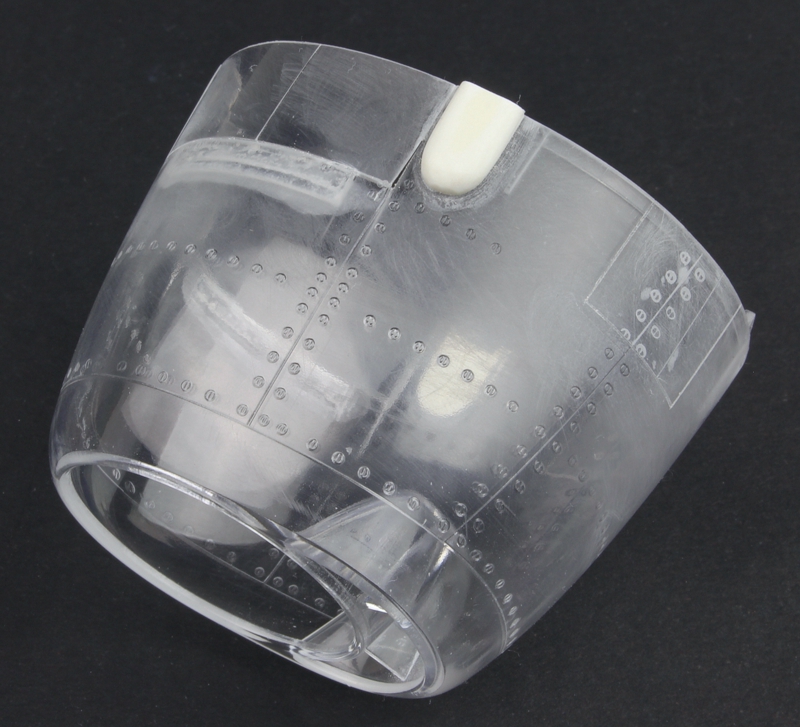 This Trumpeter product is an adaptation of the F6F-5 kit but does not properly deliver the F6F-3 details: the lower cowl flaps and the little bulges above the lower exhausts are not provided, the glazed parts behind the cockpit are wrongly shaped and the cockpit interior represents the standard F6F-5 configuration, which is different from the F6F-3.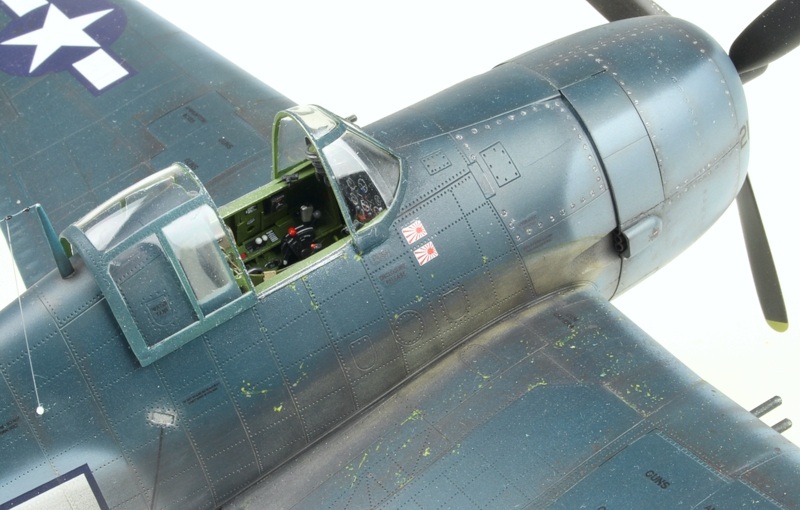 ---
Briefly, I rebuilt the cockpit interior partly from scratch, made some new glazed parts behind the cockpit, corrected the propeller blades, created the lower cowl flaps and the little bulge above the exhausts and detailed the main and tail landing gear. The Pratt & Whitney radial engine came from Quickboost and was given an ignition harness and some wiring. The safety belts on the seat were made with lead and the buckles came from RB Productions. The tires for the main landing gear were built from scratch by my good friend and college-model builder Luc Van den Ende.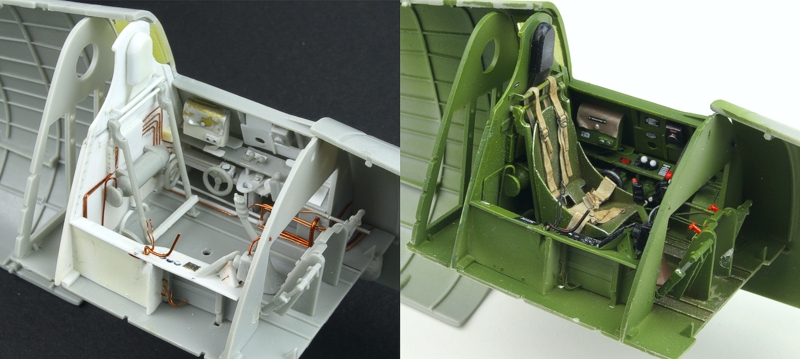 ---
After Markets Sets
Quickboost: Pratt & Whitney radial engine.
RB Productions: US NAVY seat buckles.
---
Paints
I used paints from Vallejo, ModelMaster, MRP and Humbrol.
Decals
The decals are partly from the kit and partly from my spare decals.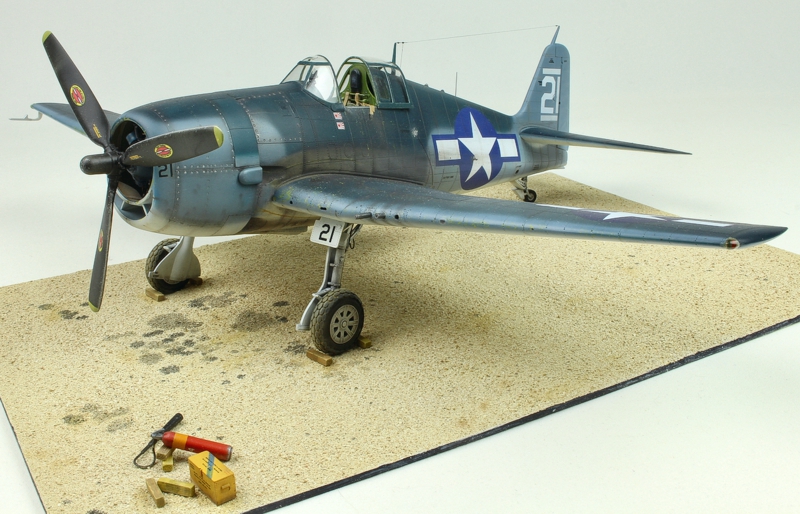 ---
Weathering
Weathering was done with colour pencils, pastel powders and Vallejo wash.
References
Squadron/signal publications: Walk Around number 9
Squadron/signal publication: Aircraft no 36 - F6F Hellcat in action
Naval fighters 92 – Grumman F6F Hellcat
Aero Journal hors-serie: Dans la Guerre du Pacifique 1941-1945
The Maru Mechanic no 40
Famous Airplanes of the World no. 11 - F4F/F6F
The internet
For questions or remarks, go to: lucjanssen32nd.com
© Luc Janssen 2021
This article was published on Wednesday, August 04 2021; Last modified on Saturday, August 07 2021