Trumpeter 1/32 P-40N
By Boyd Waechter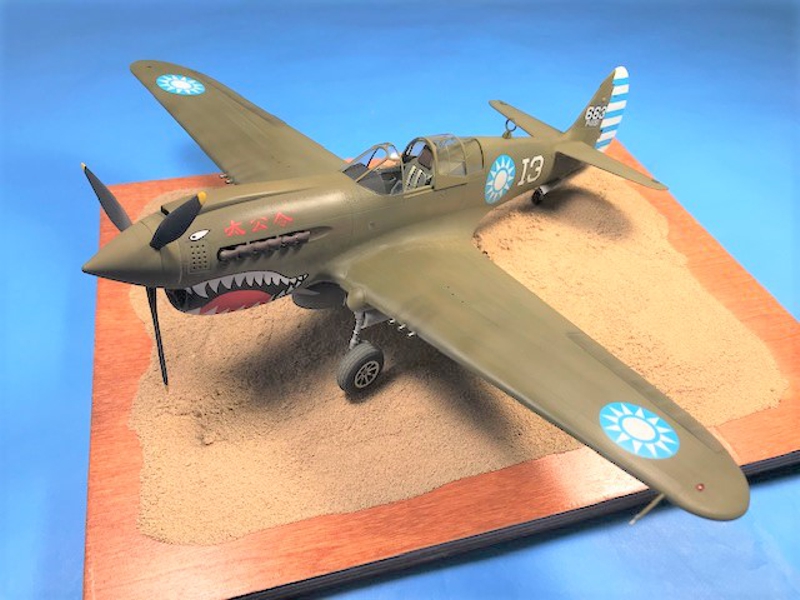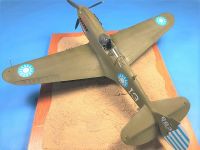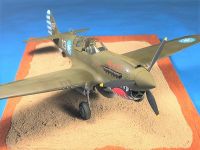 ---
The Hasegawa 1/32nd P-40N Warhawk gets all kinds of praise, and rightly so, but the Trumpeter P-40N (at half the price) should not be overlooked. I was wanting to build a P-40N, but the $150+ price tags for the Hasegawa or Eduard boxed P-40N's were out of my price range and almost impossible to find. However, when Trumpeter released their late model N variant in 2019, I bought one based on a review I saw on LSP. It is far less complex than the Hasegawa kit with about half the number of parts. Early on I decided to stick to building the kit as much out of the box as possible, though I did end up using Eduard's P-40N wheel set, Eduard's LOOK P-40N instrument panel and seat belt set, and an Eduard P-40N mask set which had masks for both the inside and outside panels of the clear parts. The cockpit was well detailed and its assembly and getting the fuselage together went quickly, in just a weekend. One of the complaints in this area is that the floor is flat rather than curved since it is the upper wing center section on the actual aircraft. But, once you kit the seat, control stick, rudder pedals, instrument panel, etc. installed, you can barely see the floor, so this was not a game changer for me.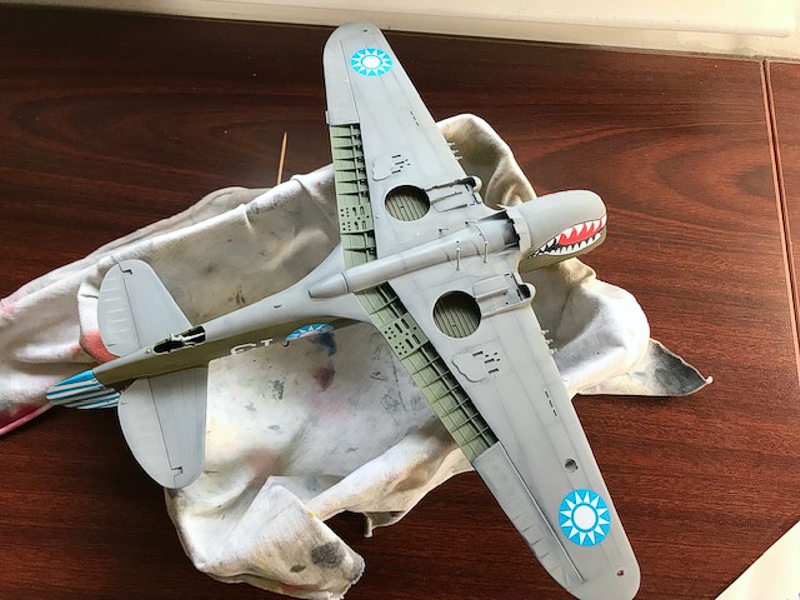 One of the highlights of the kit is the PE interior flap details which literally snapped into place. I can tell you that Trumpeter's A-Team must have designed and engineered this kit. I had no issues with the kit's assembly and did not use filler of any type during the entire build. The fit of the parts was just excellent. The decal sheet has markings for four aircraft, three of which have large shark's mouths and a fourth with a large white skull that covers the entire front of the fuselage. I just felt you couldn't build a P-40 of any type without a shark's mouth, so I picked the P-40N-5 flown by Captain Want Kuang Fu of the Nationalist Chinese Air Force in January 1945. The decals in this kit are just superb, very thin and went down over the panel lines and rivet details with no problems and just a small amount of Micro Sol undercoated with a liberal amount of Micro Set. I pre-shaded the model with flat black and then finished it with Model Master olive drab and neutral gray enamel paints over-coated with several layers of faded OD and Tamiya Smoke. I painted the rudder gloss white before applying the white/blue striping decal which fit perfectly, though I did have a couple of spots that needed touching up with some Sky Blue I had in my paint drawer.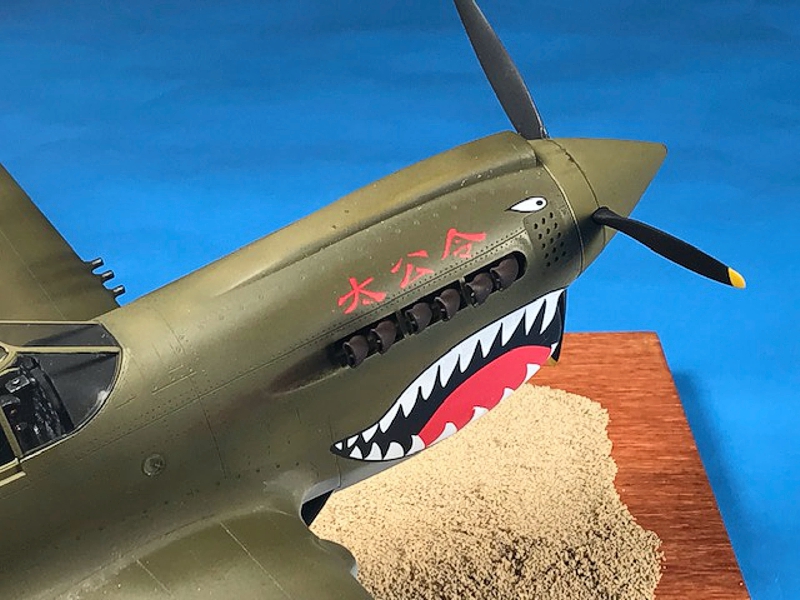 I really can't recommend this kit enough for the weekend modeler, and I would also not hesitate on getting their P-40E and/or Trumpeter's P-40F kits if they are as nice. I built and finished the model in just over a month. I definitely recommend this kit for a simple, straight-forward 1/32nd scale build.
© Boyd Waechter 2021
This article was published on Saturday, July 24 2021; Last modified on Saturday, July 24 2021