Tamiya 1/32 P-51D Mustang
By Jeff Thomsen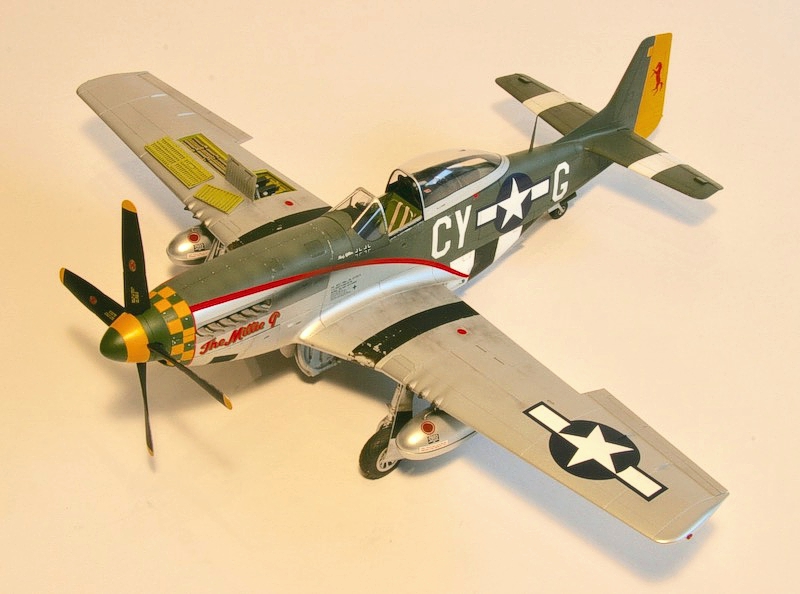 Yes...another Mustang.
I picked up one of Tamiya's 1/32 P-51Ds when it first debuted but just recently built it and had a wonderful time. I do not usually do WW2 subjects but having gotten a ride in a Mustang as a teenager and then seeing this amazing kit, I became an innocent victim of my own impulsiveness.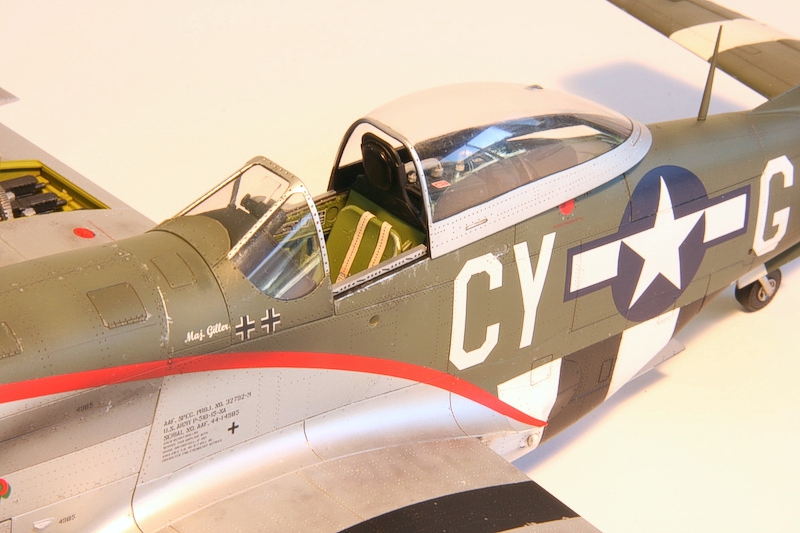 I used the excellent BarracudaCals decal sheet for Giller's invasion striped "Millie G" and added detail with their BarracudaCast cockpit resin bits and decals. Their resin wheels replaced the kit's vinyl ones. Also used was a G-factor brass tail wheel strut (the kit's is pretty flimsy) and an Eduard LOOK instrument panel (because I'm lazy). As Barracuda's decal instructions explain, there were two P-51D-15 "Millies" in this scheme, and it took a bit of detective work and some educated(?) guessing to decide which of the many kit part options to go with.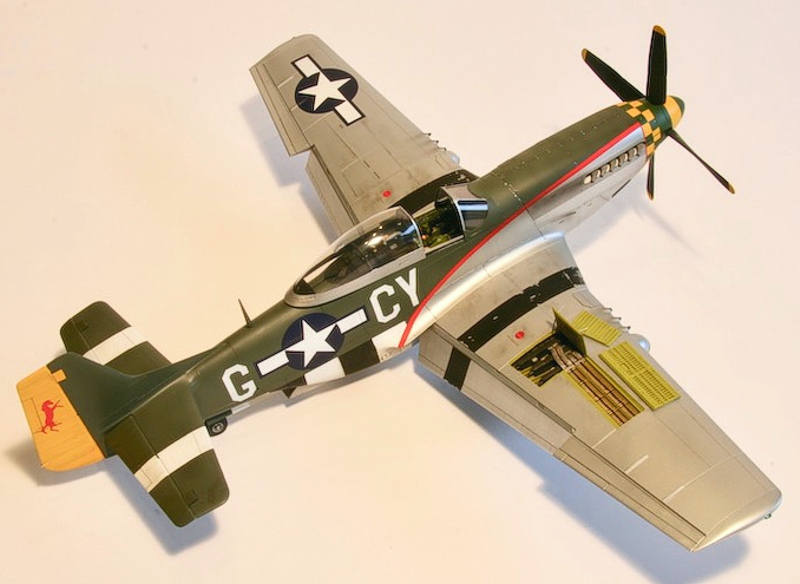 Paints for the exterior were mostly Mr. Color #309 (lightened slightly to simulate RAF green) and Alclad Aluminum, with the wings in Tamiya lacquer TS-17 aluminum mixed with a slight bit of gray. The checkerboard decals didn't fit for me, so they ended up being painted on. Panel lines were highlighted with Flory's dark dirt wash.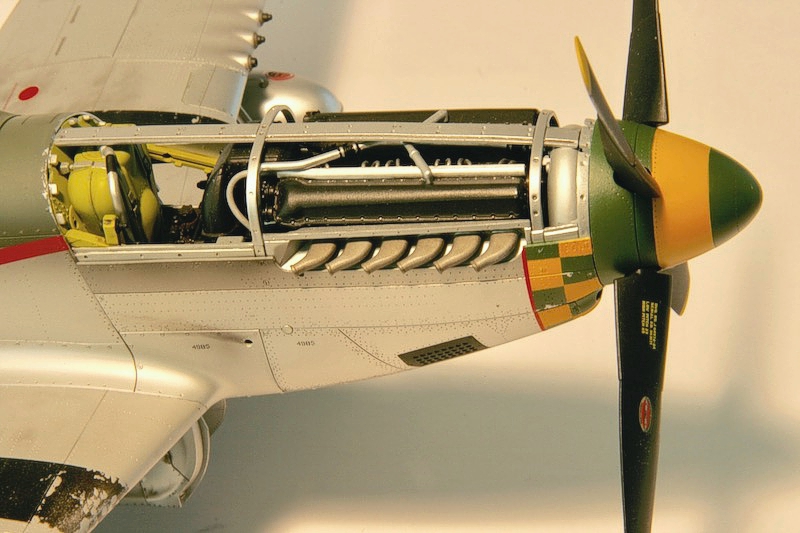 Some ignition wiring detail was added with aluminum tube and solder, but I wish I had done a little more with that space behind the engine.
The kit has removable parts for changing from gear up to gear down, but I made my model permanently "down and locked". I also glued the ailerons into place so they would not end up in inappropriate positions when displayed. The nicely fitting removable cowl panels with their tabs and magnets are especially appreciated - it would be a shame not to display that beautifully cast Merlin.
Thanks for looking!
---
© Jeff Thomsen 2021
This article was published on Saturday, February 20 2021; Last modified on Sunday, February 21 2021