Italeri 1/32 Mirage III, Converted to a Cheetah C
By Alain Personeni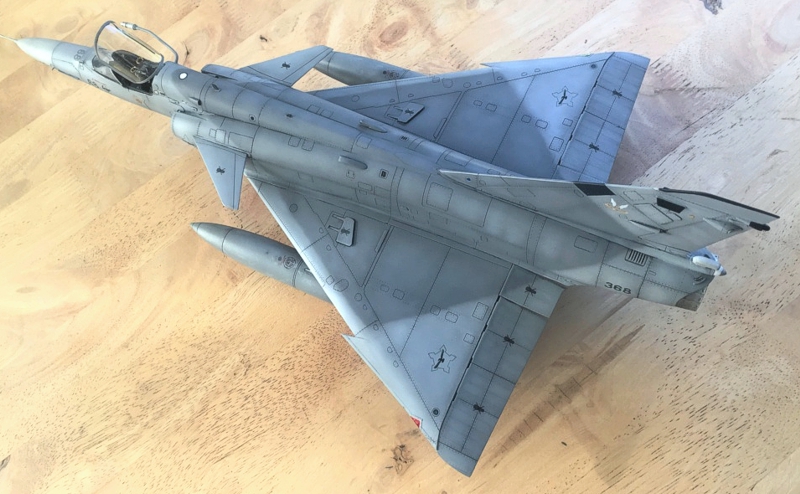 This is the Italeri Mirage III converted to the Cheetah C version.
It has been a long-time project. A difficult conversion with many questions, hesitations, etc. In fact, I think that the cut and the extension of the fuselage scared me.
You know me, I am a fan of the Mirage, I have already built 6 of them in different versions, but this one is very special with her "long neck." It may be the most "elegant" version.
Thank you for watching; enjoy my Work in Progress thread for more info.
And a special thank you to Nick for your help.
---
© Alain Personeni 2021
This article was published on Saturday, January 30 2021; Last modified on Saturday, January 30 2021