Tamiya 1/32 F-15C
By Chuck Sawyer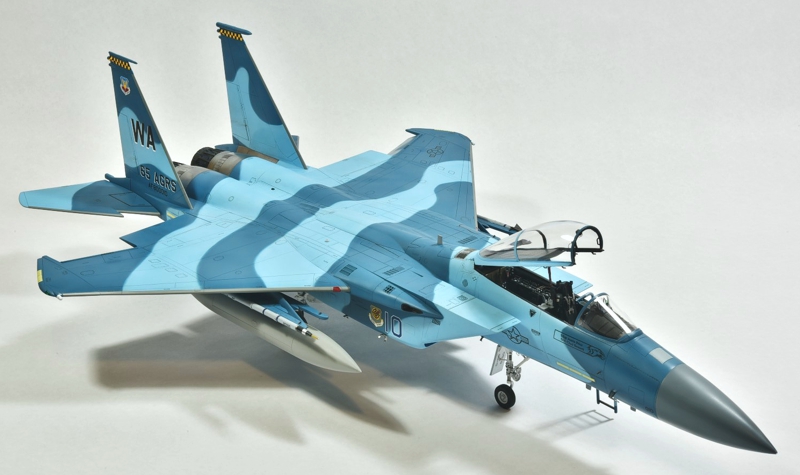 At long last, after twenty-two and a half months of work, I have finally finished this monster project and I would like to share some pics of the final results. Although this kit fought me a few times, it was a fairly straightforward build and I have a long Work In Progress thread here at LSP if you want more details.
My only three comments to go with the pics are:
I took several photos of this exact Eagle at Nellis AFB during 3 different air shows and it was always spotless - even the tires were shiny. As a result, the weathering is minimal to match the real deal, other than a little staining on flaps and rudders that are common to all F-15s.
The main landing gear on F-15Cs toe out quite a bit, so this is normal.
"Bay 5", behind the cockpit, is usually green, but F-15s built from 1980 on are white. As a result, this one (80-0010) is also white.
Enjoy!
---
© Chuck Sawyer 2020
This article was published on Wednesday, June 03 2020; Last modified on Friday, June 05 2020