Fly Arado 1/32 Ar 234B-2
By Henrik Redin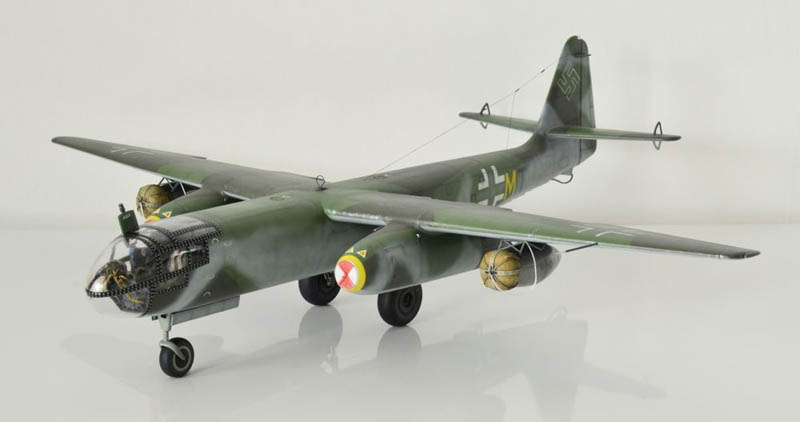 This one of my favorite type of aircrafts. Jet and a very early one. It is mainly an out-of-box build besides some fabric belts and landing gears in white metal. Only modification are dropped flaps, brake lines and instrument wiring. This is my second Fly build. My first was the Hurricane Mk II. The Arado 234 is a better model in my opinion and it was a fun build with joy. I airbrushed all the insignias and markings. So Here it is, my interpretation of F1 MT with the careless overspray of RLM 76 on the fuselage.
Model Factoid:
Fly Arado 234 B2 1/32
Fabric Belts from HGW
Spray masks from Montex
Landing gear from Scale Aircraft Conversions
Scratch made F.O.D Covers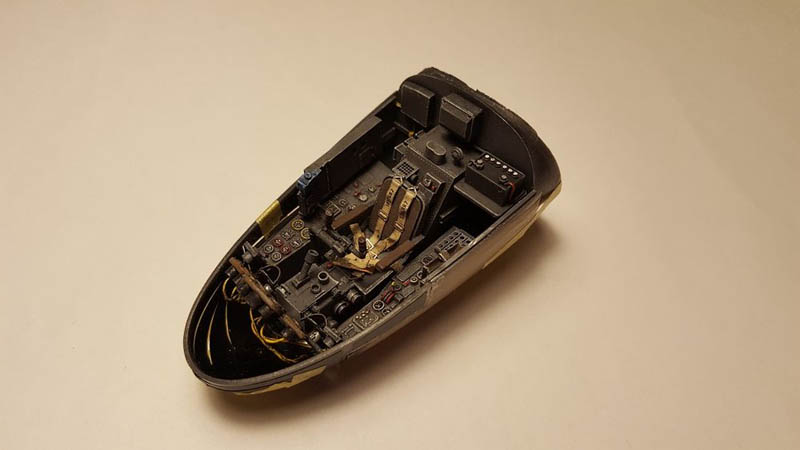 I painted the model with Gunze RLM, Alclad II and several watercolor pencils.
---
© Henrik Redin 2017
This article was published on Monday, August 28 2017; Last modified on Monday, August 28 2017