Tamiya 1/32 Desert Spitfire
By Anthony Galbraith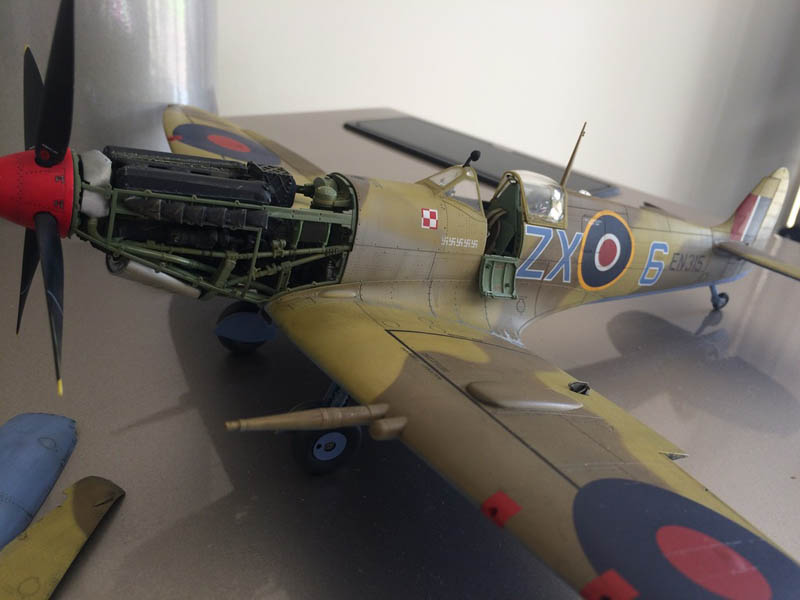 Well, my 14-year-old son Cameron and I finally, after 3 years, finished our model together.
Yes we bickered and argued, but we had loads of fun along the way. We know there are things not right or could be better etc. Decal disasters and weathering disagreements. But at the end of the day it was about having fun, and we did. Cameron probably did 70-80% himself, I just steered the ship a little and helped with the final topcoat by spraying the Dark Earth and exhaust stain. He painted the rest including the panel washes.
We used mostly Mr Color paint and Vallejo wash, silver paint for chipping as the Prisma Color pencil was not giving enough silver contrast for the wing root wear. Topcoat was Mr Color Flat Clear.
---
© Anthony Galbraith 2017
This article was published on Thursday, June 08 2017; Last modified on Thursday, June 08 2017