Roden 1/32 Fokker Dr.I Green Red Baron
By Chris Nicoll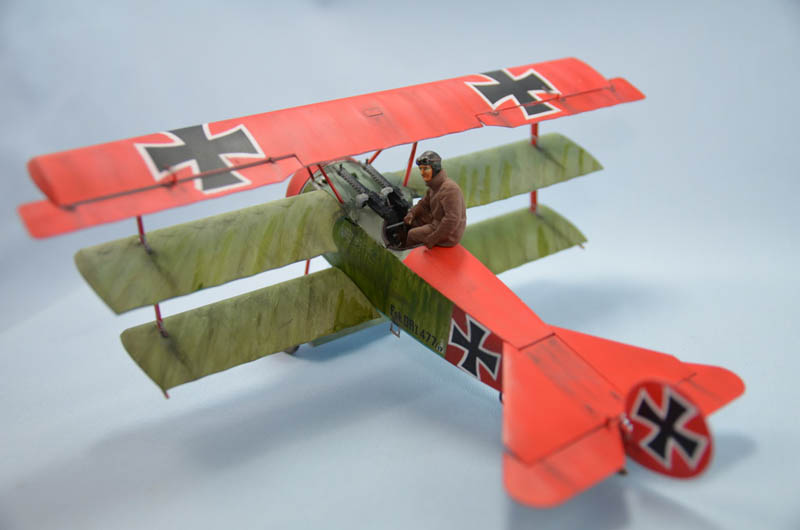 I built this for one of our club members who supplied the pilot figure you see in the pictures. My first Roden kit, and only my fourth WWI kit. The idea was to build a dirty, worn aircraft, so I've added some mud and some battle damage and overall wear.
This is the Roden kit, out of the box with Eagle Cal markings for the most part, Vallejo Model Air acrylics over the White primer. The green/olive was done with acrylic water colors, olive green and titanium white and a tiny spot of burnt umber. The engine was done with the Vallejo metallic acrylics and black and brown washes.
Propeller is Vallejo wood applied over a coarse scratched propeller to simulate the wood grain, followed by a wash of burnt umber that was allowed to sit for a minute, then wiped off with dry paper towel. That left just a little bit of the dark color in the grooves from the coarse sanding.
---
© Chris Nicoll 2017
This article was published on Wednesday, April 05 2017; Last modified on Wednesday, April 05 2017