Trumpeter 1/32 MiG-21MF "Djibouti Air Force"
By Alain Personeni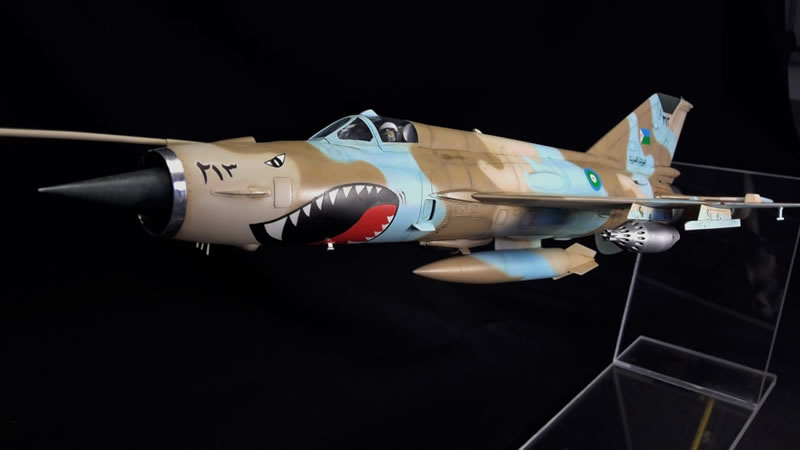 Well first, a little bit of history:
In April 16 2008, the small Republic of Djibouti accused his "rumbustious" neighbour (Eritrea) of having installed fortifications along the common border , and of having edited maps including a part of his territory, namely the cape of Doumera (already in 1996, Djibouti had the same "troubles" with Eritrea). Djibouti lodged a complaint with the UN, will follow sporadic skirmishes from 10 till 13 of June (source Wikipedia). Now, here is the part of my little story: following these events, the government decided to purchase with an ex "East block power, an handful of old MiG-21 , to face the MigG-29, and especially the powerful Su-27. Once overhauled, and freshly repainted, mechanics decided to paint an aggressive crooked smile, maybe a tribute to the French F-100 based here during the seventies. From time to time, MiGs flown by "instructors" make high speed very low level flight just to be heard...in case of... So, what if, or why not?
---
© Alain Personeni 2016
This article was published on Saturday, June 11 2016; Last modified on Sunday, October 02 2016