Trumpeter 1/32 scale A7-D Corsair
By Garry L. Pritchett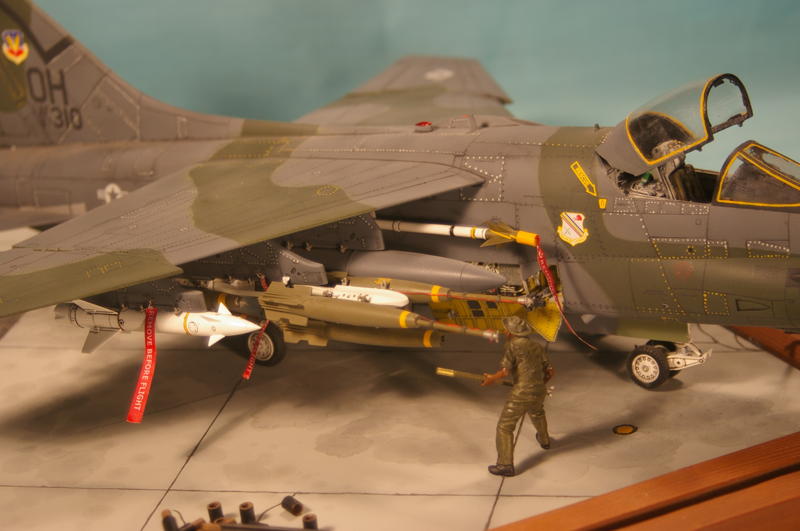 I have been an avid fan of Large Scale Planes since I was introduced to it years ago. I have been modeling for 40+ years but have not had the confidence to show them.
I mostly model US military AFV and figures but I also enjoy modeling some sci-fi vehicles and figures. I started to participate in local IPMS model shows in my area and have been fortunate enough to win some awards. I am submitting pictures of some of my most recent works hoping they will be acceptable for you to post.
I want to get the opinion of the great modelers whose models I have seeing on your site.
Trumpeter 1/32 scale A7-D Corsair. BB cockpit and electronics bays. Painted with MM paints. Airfix 1/32 scale multi-pose figures modified and painted with oils an MM paints.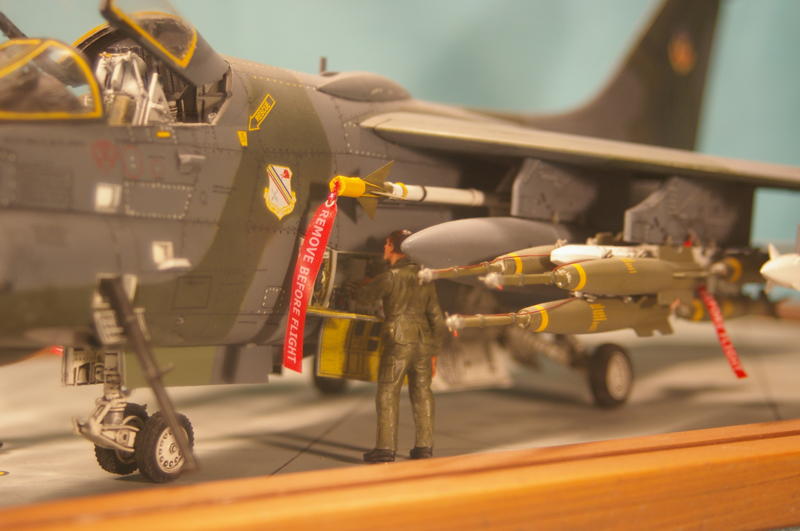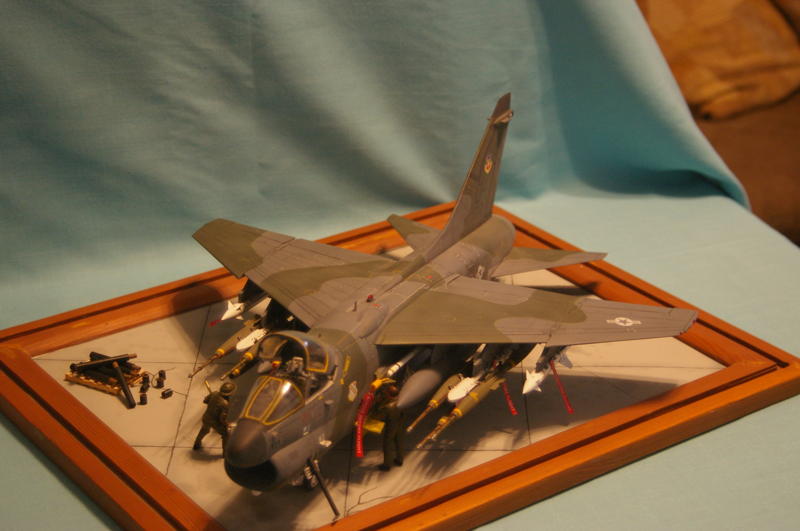 © Garry L. Pritchett
This article was published on Wednesday, July 20 2011; Last modified on Saturday, May 14 2016