1/32 Twin P-38 with Drone
By Ron Denning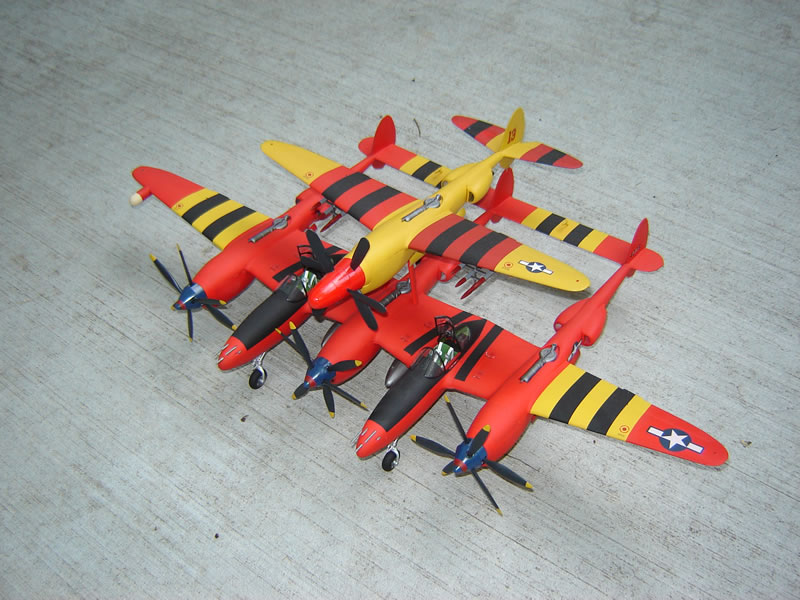 With all the un-manned drones that are now in our arsenal, I thought it would be an interesting project to create my own version of a WWII parasite drone and mother ship.
I started with three of my old Revell 1/32 scale P-38 kits. I married two pilot pods and three engine nacelles together to create the basic airframe. Since the P-38 had contra-rotating propellers, why not use that design feature on the three engine pods. Even though the two wheel main gears in reality would not fold up into the engine nacelles, it gave the model a "beefy" look. The starboard wing radar done was from a 1/48 scale Corsair kit.
The left over parts from the three kits made up the drone aircraft. The propellers are again contra-rotating, but from a Lindberg "Pogo" kit. I added horizontal stabilizers from a P-47 kit. You can't see them but I also added "jato" packs to the under-side of the drone fuselage. The under-wing rocket packs were from the P-38 kit.
I wanted to create a bright paint scheme, so bright red for the Twin P-38 and bright Yellow for the drone. Colorful version of invasion stripes were then applied.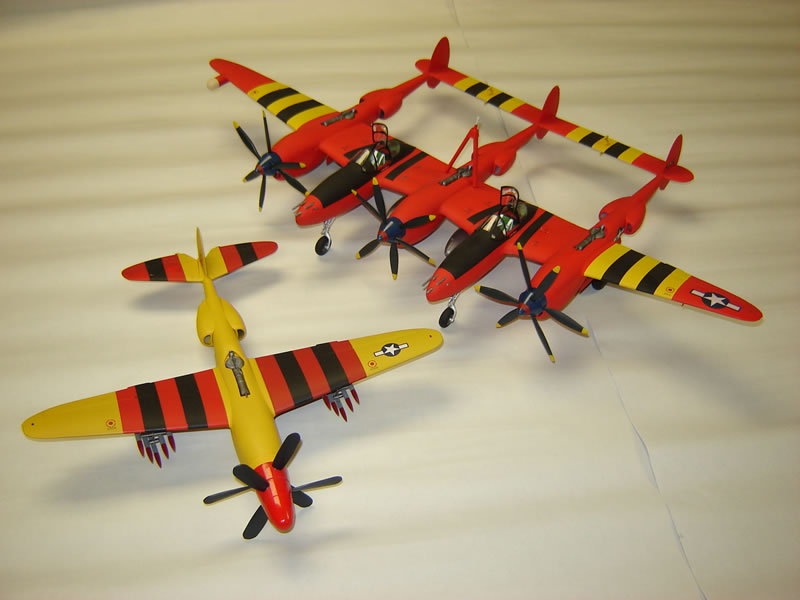 A fun "what if" build.
© Ron Denning 2014
This article was published on Friday, June 13 2014; Last modified on Sunday, April 10 2016