Scratchbuilt 1/35 Scale L-5 Stinson
By Jindrich Kulhavy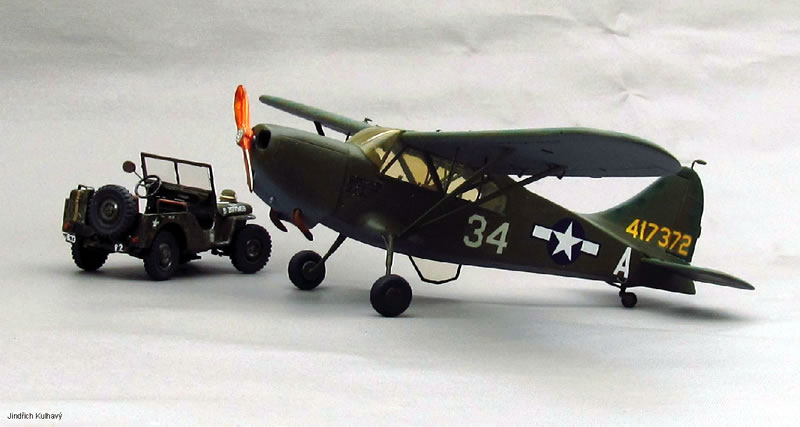 Here are some photos of the model that I built in 2003. Model I built because I saw the album of photos shot by James W. Hill in 1945 during the liberation of our country. James W. Hill dedicated the album to the city of Cheb in 1999 as a commemoration of the end of the bad days of our country. James W. Hill was a soldier U.S. Army reconnaissance units, participated in the liberation of our country, I do not know if he still lives today, but lived in Texas in Forth Worth. I think we should not forget the people who brought us freedom and some have put it essential and most precious, your life.
The album contains many photos of our country after the war, I also built a few models under these photos. Sometime in the next days Send photos of models.
The model I built as Scratchbuilt in 1:35 scale, Stinson L-5 Sentinel.
---
© Jindrich Kulhavy 2014
This article was published on Friday, May 09 2014; Last modified on Friday, May 09 2014