Airfix 1/24 Hawker Hurricane Mk I
By Jindrich Kulhavy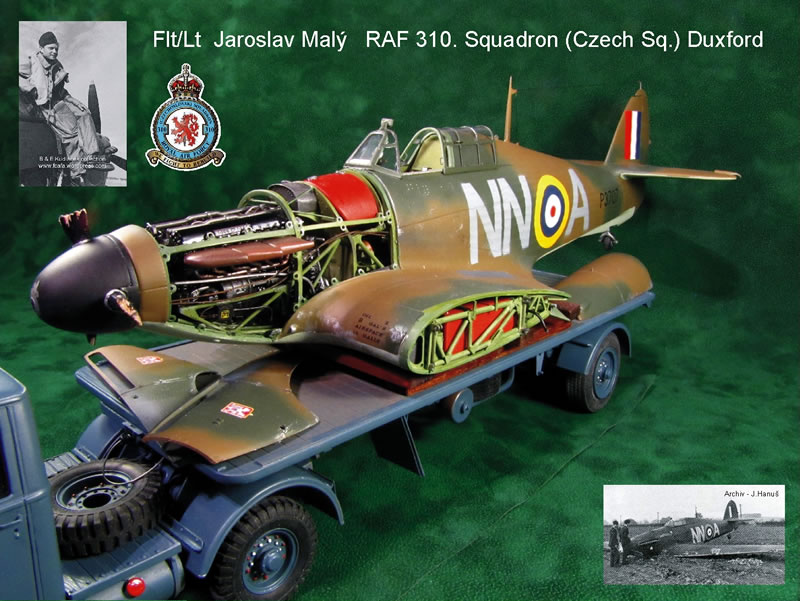 This is a model that I built in 2012. Tractor and trailer I built a whole new (Scratch Built), plane is the Airfix 1:24 Hurricane Mk I. I wanted built something unusual and whilst reading a book I found interesting images to repair a crashed aircraft.
Tractor and trailer I took pictures while visiting in England and made plans at 1:24 and could start building the model.
After I started making tractor units build Hurricane.
The aircraft is in the colors of RAF 310. Czechoslovak Squadron at Duxford. This aircraft collided with Hurricane P3889 over Duxford at 15.10 hours on 29/10/40 It made forced landing and the pilot Flt/Lt Josef Maly (s) survived the crash, but was to die in June 1941 as a result of the injuries received. The aircraft was repaired and later returned to service.
---
© Jindrich Kulhavy 2014
This article was published on Friday, March 07 2014; Last modified on Tuesday, April 12 2016