Hasegawa 1/32 Fw 190D-9, JV 44, "Red 1"
By Mike Offutt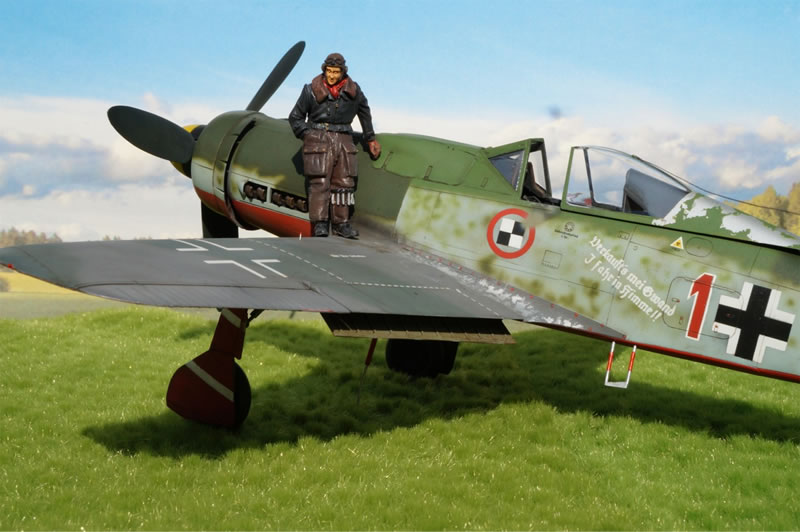 This is the 1/32 Hasegawa kit with following upgrades:
EagleParts cowl cover
EagleParts cowl ring
Quickboost guns
Quickboost exhausts
Eduard instrument panel
Finemolds seat belts
Paint is Mr. Color (what is else there?) The RLM 74/75 on the wings and horizontal stabs is based on the info in Jerry C.'s (fantastic) Vol. 2 on the D-9.
Markings are a combination of Montex masks and the kit decals (stencils). The mask for the slogan ("Verkaaft's mei Gwand I foahr in Himmel!") didn't work out so I had to use the kit decal which didn't get the spelling quite right. Hopefully Heino will forgive me! Not much to say about the kit, it goes together beautifully, really a trouble free build. Pilot figure is Z-M.
---
© Mike Offutt 2014
This article was published on Saturday, February 08 2014; Last modified on Friday, June 02 2017