HobbyBoss 1/32 Iliouchine Il-2m Stormovik
By Olivier Barles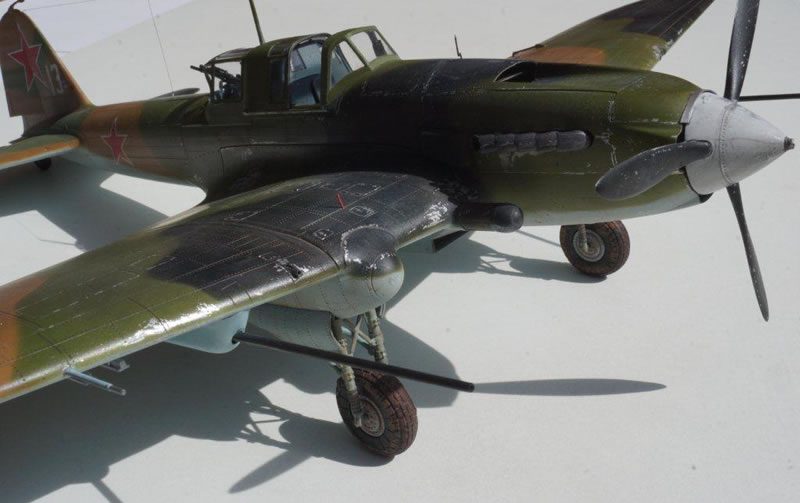 Here are a few pictures of my newly built 1/32 scale Iliouchine Il-2m Stormovik, from HobbyBoss.
Mostly an OOB build, with the usual improvements consisting in thinning the air intakes edges, adding brake pipes on the wheels and moderately using some putty - for a reasonably correct fit otherwise.
I also scratch-built the sighting devices, one fixed behind the windscreen and a very basic one on the upper cowling...
Then, main task was to age and weather "the Beast", working on used paintings, dust, mud and stains of all sorts...
My objective was trying to make of it "the flying tank" that plane was...
---
© Olivier Barles 2013
This article was published on Tuesday, October 01 2013; Last modified on Thursday, August 18 2016