Hasegawa 1/32 Junkers Ju 87G-2 Stuka "Kannonvogel"
By Doug Borregaard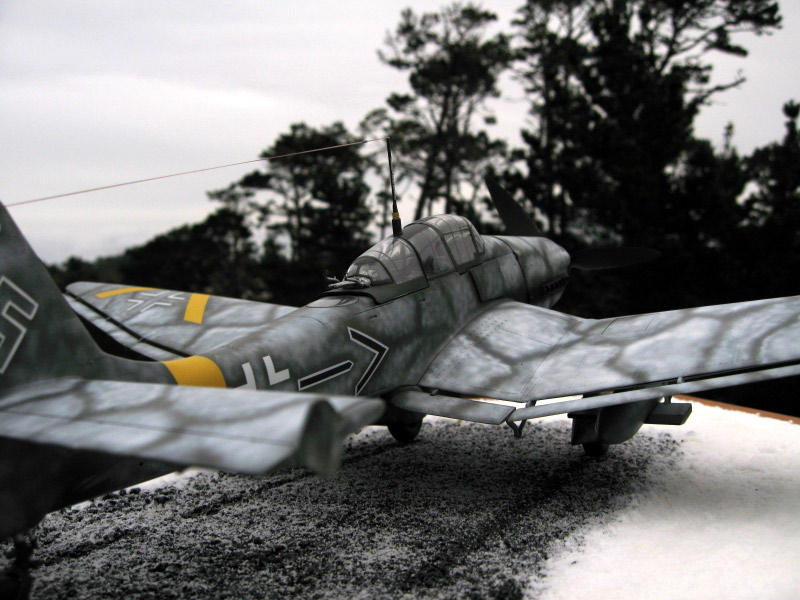 This is my Hasegawa 1/32 Ju 87 G-2. It is Kommodore Oberstleutnant Hans Ulrich Rudel's last Stuka. Circa winter 1945, Eastern Front.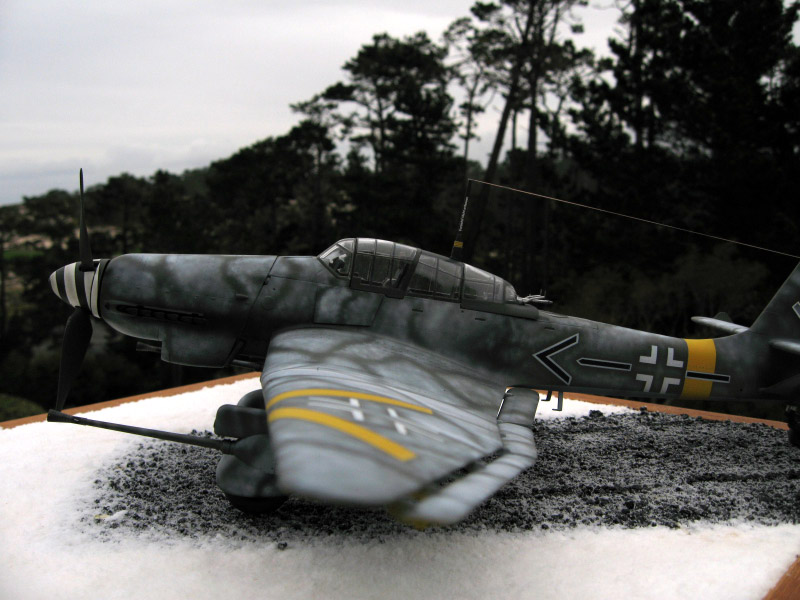 Standard splinter camo was painted with Vallejo paints then winterized with Tamiya flat white thinned with isopropyl alcohol and applied in short bursts with a Iwata Micron SB. Mostly built out of the box but 37mm cannon barrels were replaced with Schatton barrels. I replaced rear gun barrels with those from Adlers Nest. I did not use any decals but instead used Montex masks for national markings.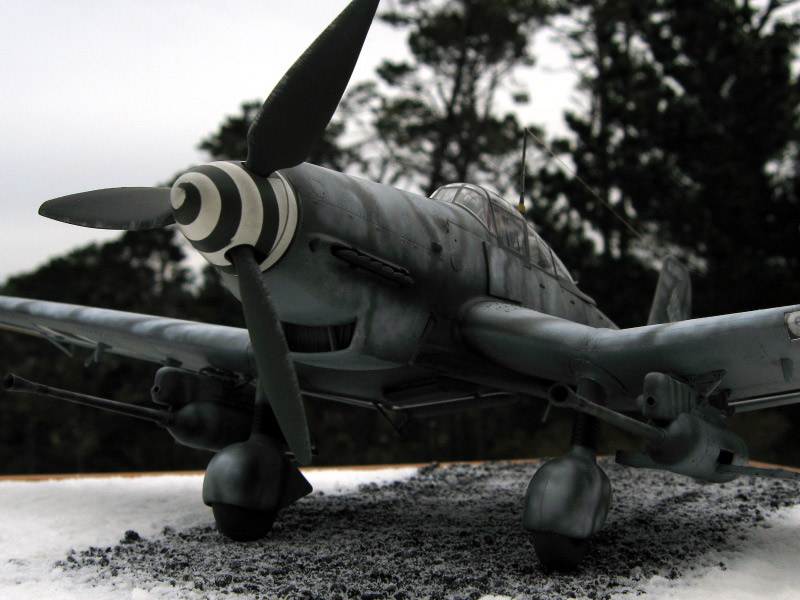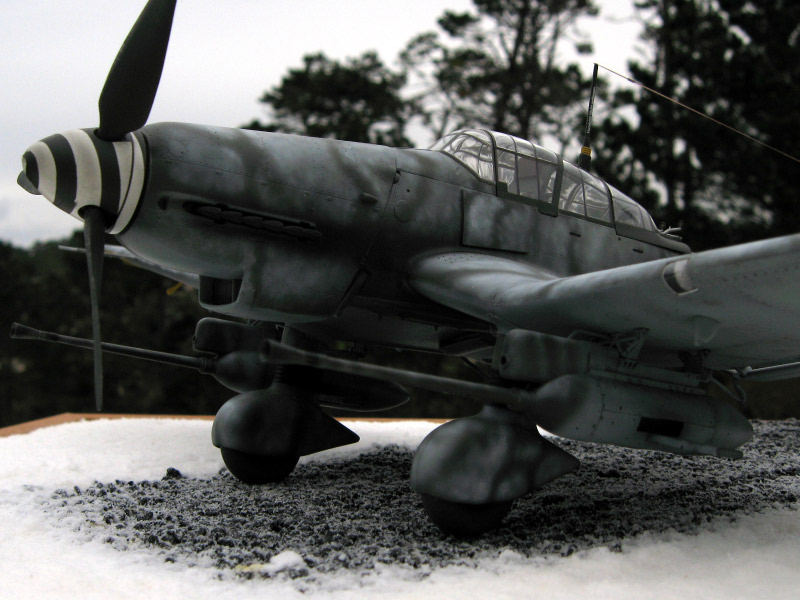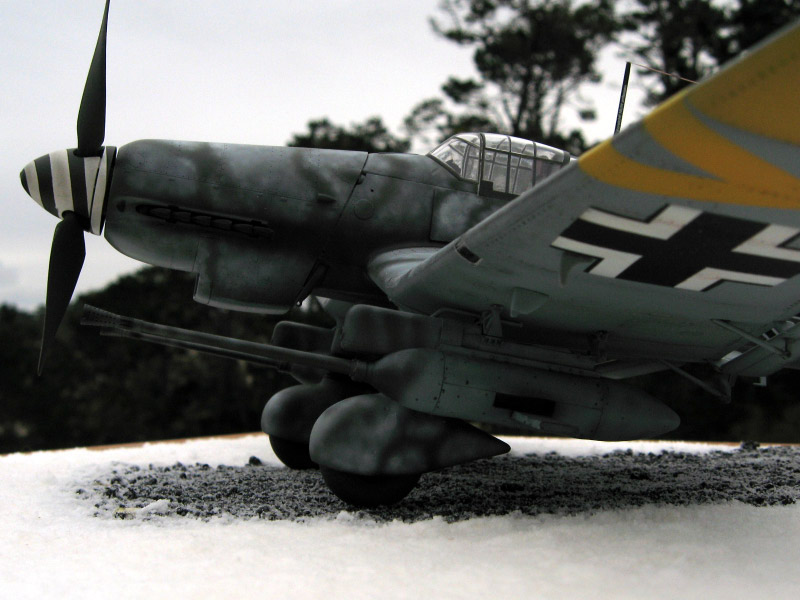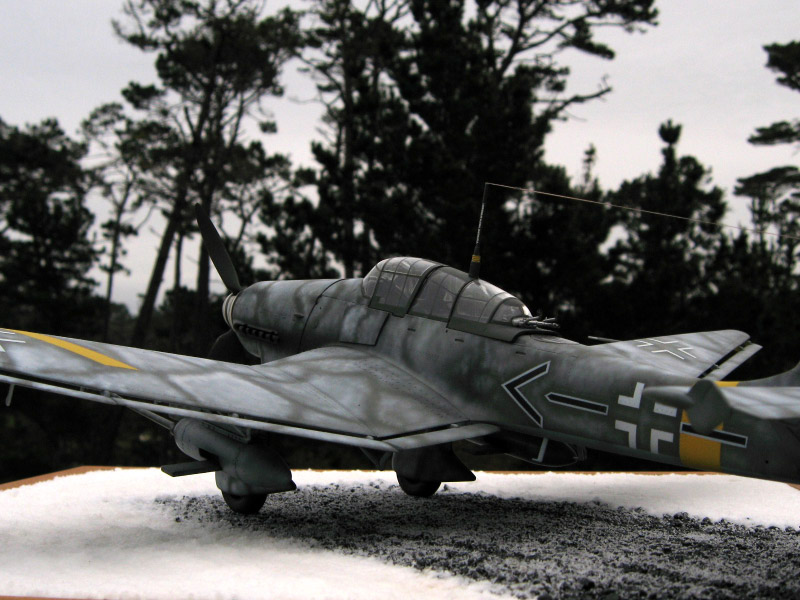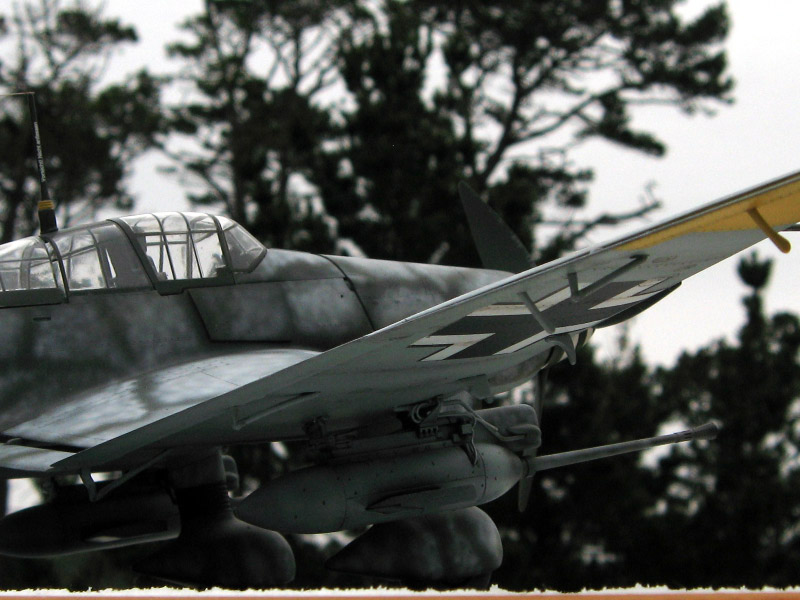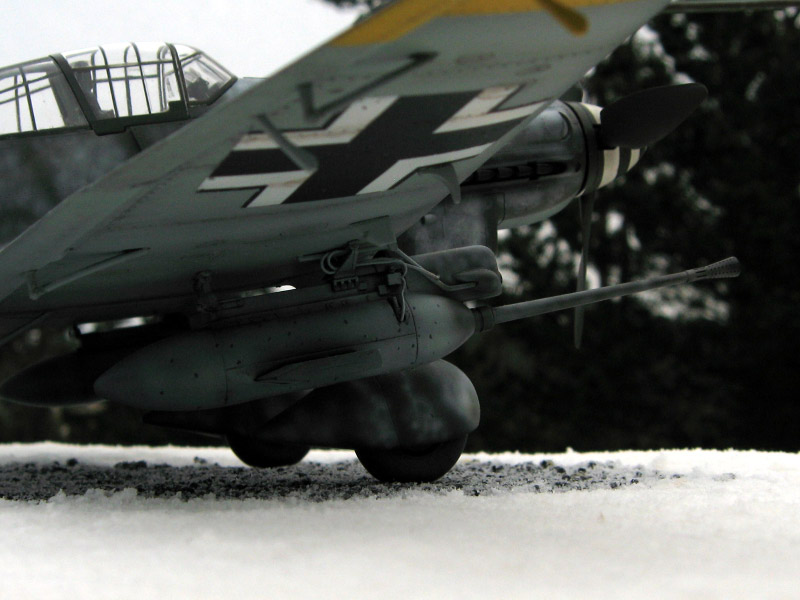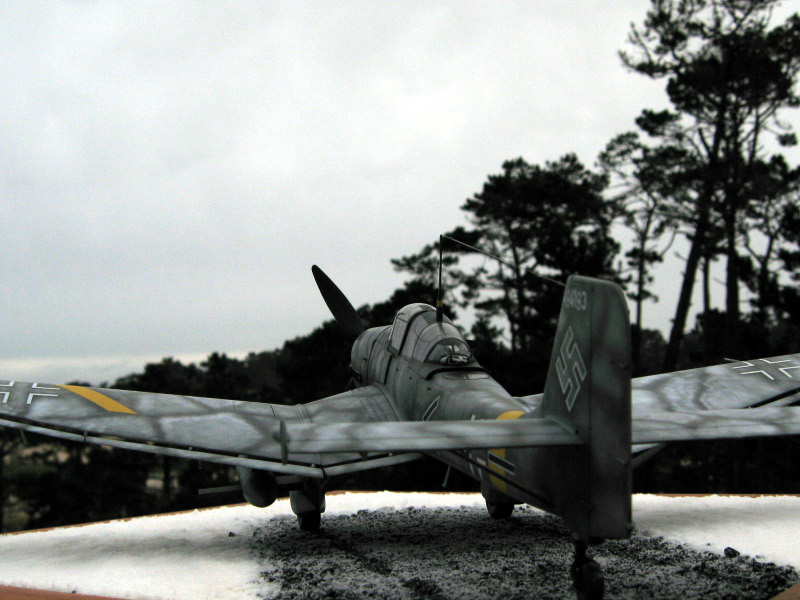 © Doug Borregaard 2008
This article was published on Friday, September 27 2013; Last modified on Saturday, June 03 2017