Hanging Planes - Mirage III S & Hasegawa F-5E Tiger II
By Peter Mueller
I live in Switzerland, building German Tanks in 1/32 and Swiss Aircraft in 1/32 (when not at the real work).
My first interest are German Tanks, history and modelling - I detail them to my personal limits (and beyond).
Between the tanks I'm building the model planes of Swiss fighters just for fun, in a scale where I'm used to know my limits, quick and not too dirty, for hanging them in the staircase. In flying position I'll have to close wheel wells, cockpits and have to find or build or modify men sitting in them... I take care not to extend my detailing to the same level as with the Tanks.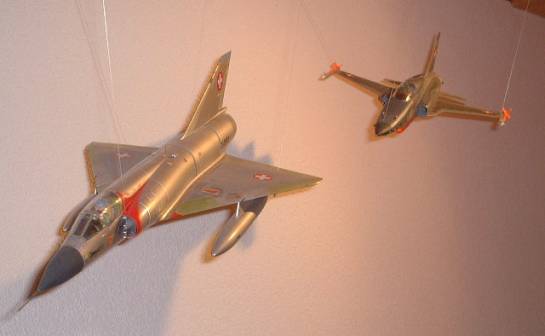 Dassault Mirage III S (flown in Switzerland 1966 to 1999, shown with the first markings).
Built out of the box, a very basic, old Revell Kit. Small air-intakes improved a bit, engine end detailed just for better looking. Some metal shades airbrushed, a quiet tricky job, the green alu is a bit too green.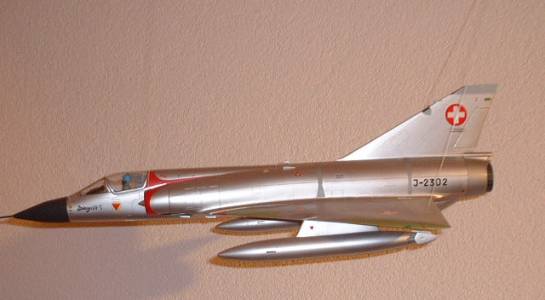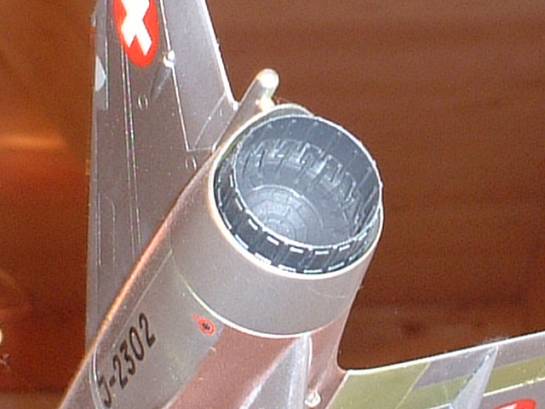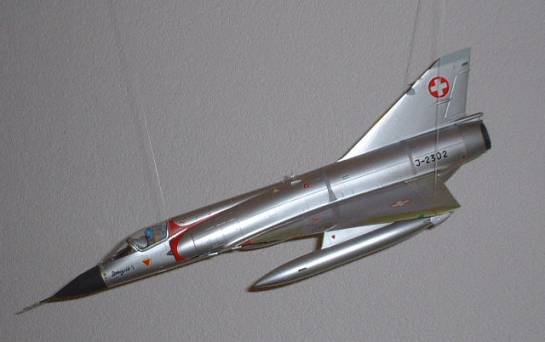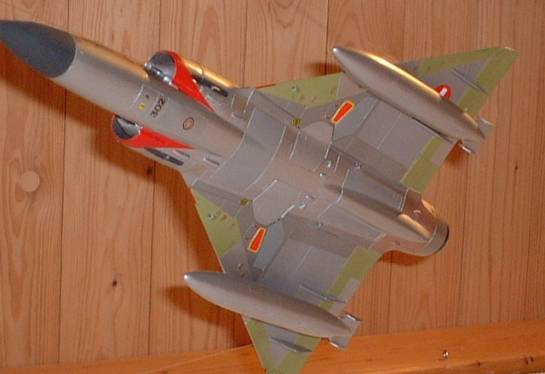 Northrop F-5E Tiger-II (flown in Switzerland 1980 to date).
Built out of the box, Hasegawa Kit. Swiss improvement (double flare dispenser under the fuselage) added scratch, by cutting out those items from the Hunter Kit, where I'll not need it and building up the shape from styrene. Painting a bit too dark, decals of awful quality - every single decal broke in several peaces.(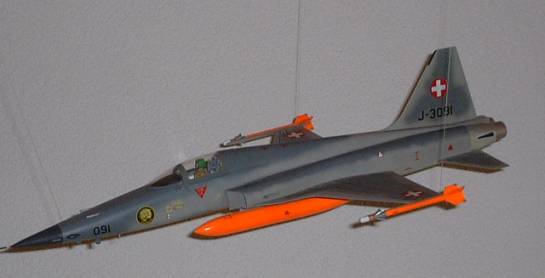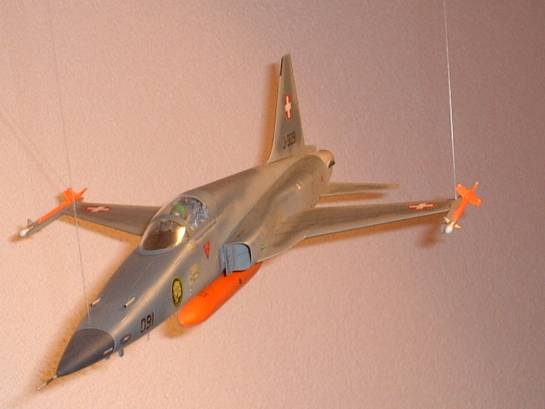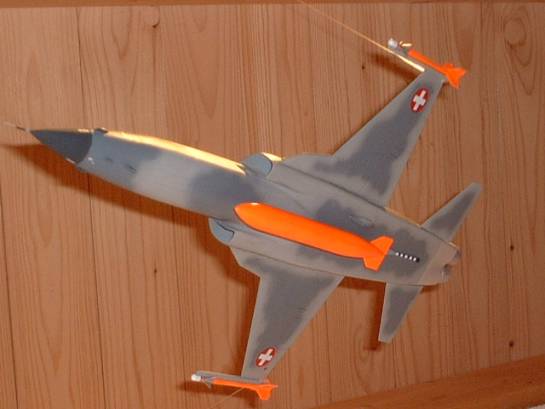 This article was published on Friday, September 27 2013; Last modified on Thursday, June 14 2018