Scratch-Built 1/32 XP-82 Twin Mustang
By Ken Friend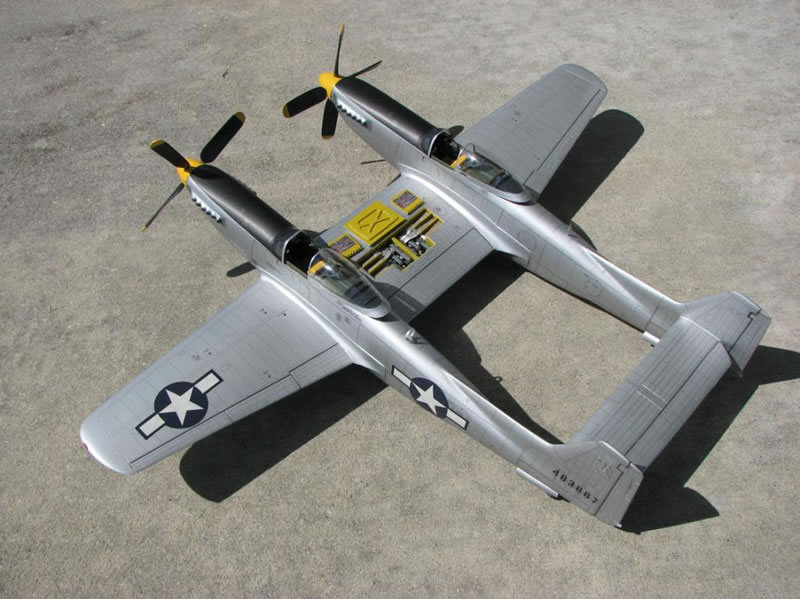 Don't pass out, but this is NOT a foiled model! I tried something I have always wanted to do; add realistic rivets and panels lines. This is a replica of Tom Reilly's XP-82 that is being restored in Douglas, Georgia. Some of the Investors have asked me to build models for them as keepsakes of the restoration. The first one was a "flying" model with no landing gear, cockpit, or gun bay detail. That one was foiled. This one has detail in all those areas, but is painted and overlaid with rivet and panel line detail.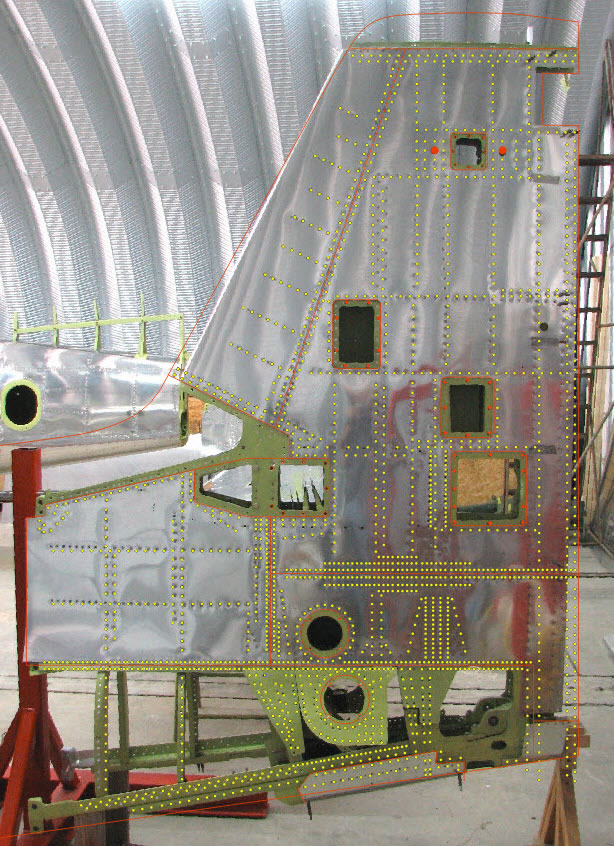 To recreate the rivet pattern and panel lines images of the actual restoration were brought into CorelDraw, re-scaled, and overlaid with 0.009" diameter circles. Where images were not available, the original NAA drawings were used for the patterns. The patterns were first printed on clear overhead projector film, checked for fit and alignment, adjusted, them printed on clear decal film. These were over-sprayed with Krylon satin Krystal Clear.
Before anyone starts counting, there are 48,650 rivets in all...
---
© Ken Friend 2013
This article was published on Wednesday, May 08 2013; Last modified on Tuesday, May 14 2013