Dragon Early P-51D
By Martin Smith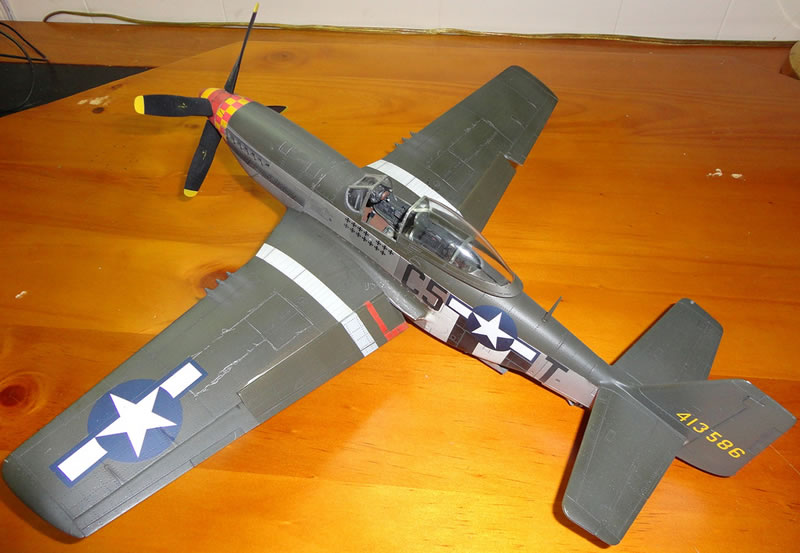 A couple of piccies of my finished Dragon P-51D.
Have to say that for a new tool this kit is terrible, nothing fits & there are huge gaps where to be honest, for a new kit there shouldn't be any gaps & the undercarriage is a complete weak waste of time...if you are building this kit get some white metal UC legs.
It's almost as if the kit was way over engineered to the point of spoiling its "buildability" fun.
Anyway I persevered & finished it but am not mightily impressed with the end result.
---
© Martin Smith 2013
This article was published on Wednesday, April 24 2013; Last modified on Tuesday, May 14 2013