Tamiya 1/32 Spitfire Mk IXc Free French Air Force
By Olivier Barles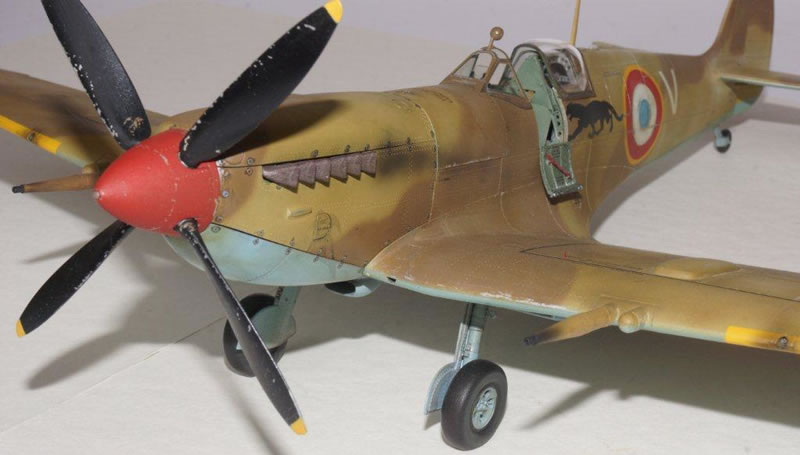 Considering the exceptional quality of this kit, there was no real need to do some extra-work but for a couple of "little things"...
Firstly, Tamiya (amazingly) chose to mould the crash bar on the cockpit door instead of moulding it separately like most of the other tiny parts of the model.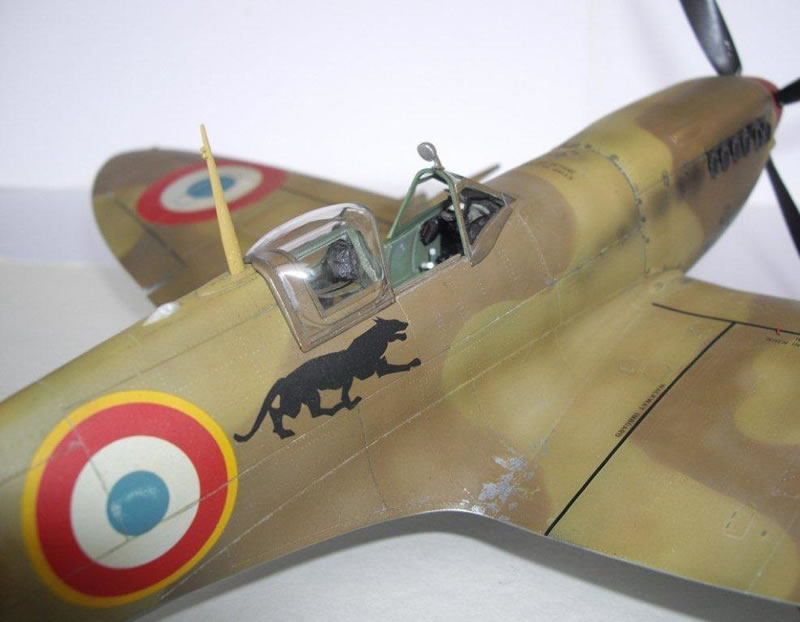 To me it did not fit with the high level of details offered by this model. So I removed it and made a new one that I fixed instead, in order to get a more realistic look.
Then, I drilled complete small holes on the cockpit frames as they were simply partially hollowed.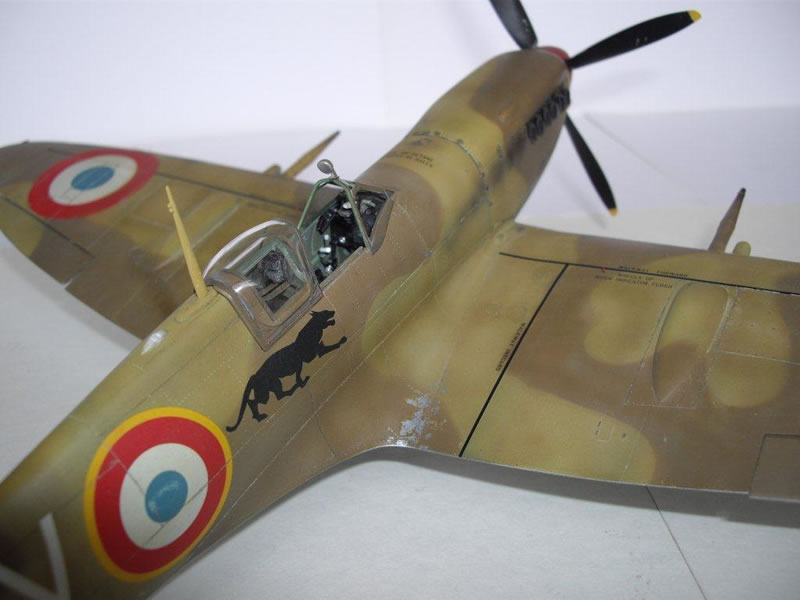 For the rest, it has been a simple OOB build...
Then, to do something else than the regular green and grey continental camouflage, I chose to paint her in tropical sand and brown colours under the markings of the Free French Air Force "GC II/7" Fighter Group, based in Corsica in Summer 1944.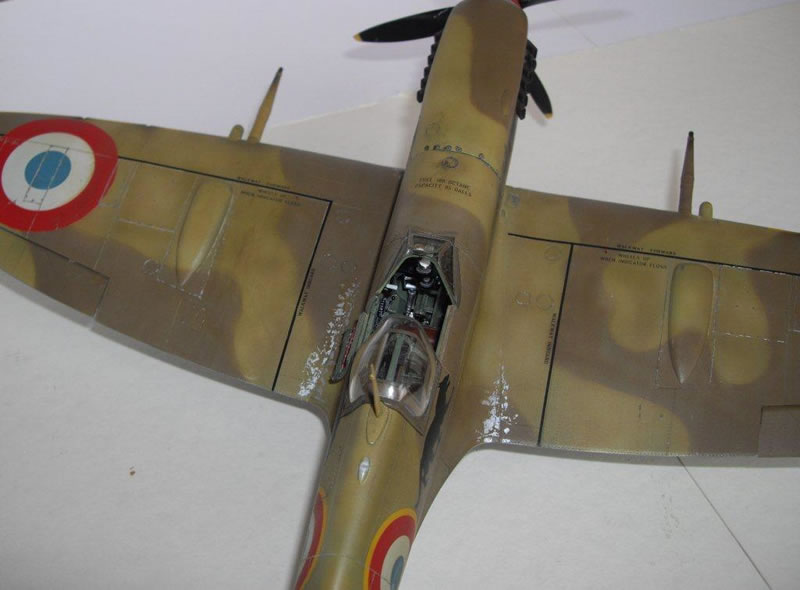 A good opportunity to have an original decoration and to do some interesting weathering.
---
© Olivier Barles 2013
This article was published on Tuesday, April 09 2013; Last modified on Sunday, January 08 2017