1/24 scale Airfix Gyrocopter "Lil' Nell"
By Garry L. Pritchett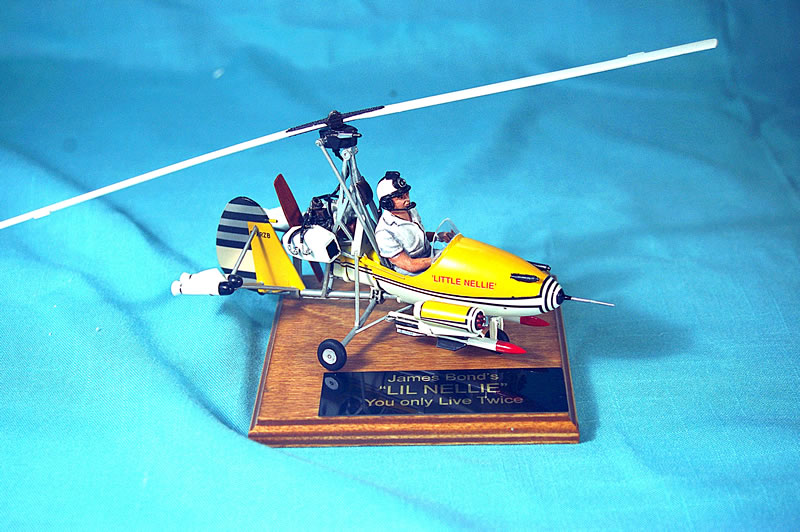 This is the 1/24 scale Airfix model of Lil' Nell from the James Bond movie, "You Only Live Twice," that I built in 2012. I actually purchased the model in the late 1980s or early 1990s so it sat on the shelf for at least 10 years. Lil' Nell was a modified version of a British prototype gyrocopter that was tested in 1973, I think. The prototype crashed during a test flight and the program was cancelled. I built the model pretty much out of the box but I did add some additional wiring for the helmet mounted camera worn by 007 and a couple of tubes on the air scoop housings. I also scratch built the multiple rocket pods on each side of the machine. It was fun little model to build and paint. The decals were applied without any difficulty for a model so old. I used Model Master paints on the gyrocopter and oil paints for the pilot figure.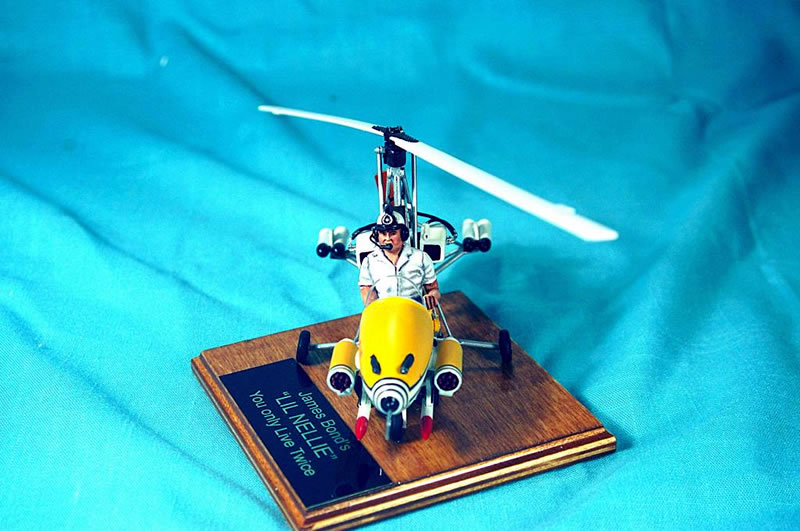 © Garry Pritchett 2013
This article was published on Thursday, March 21 2013; Last modified on Wednesday, May 15 2013