A 1/24th Scale Sea Hurricane Mk Ib
By Tony O'Toole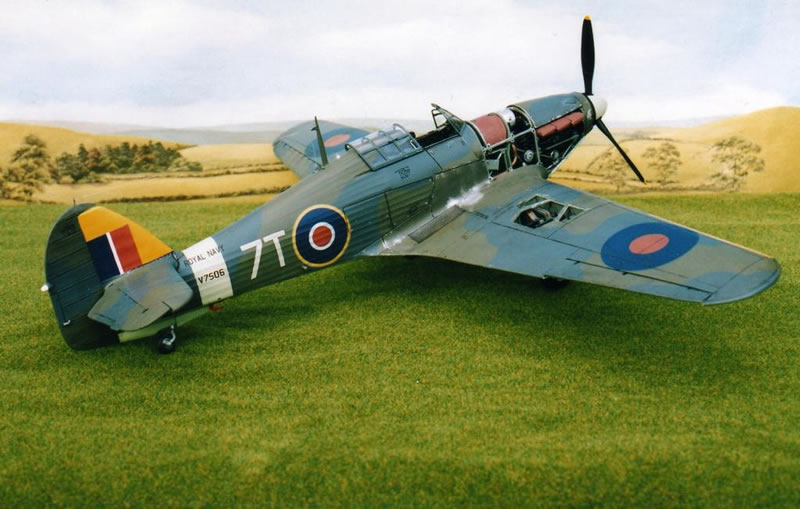 Here is another big Hurricane from my collection which I`m quite proud of, especially as it won the Airfix Trophy at Telford (the only thing that I`ve ever won!), this is the Airfix 1/24th scale kit converted into a Sea Hurricane Mk Ib.
The Airfix kit is a joy to build, the DH propeller came from an Airfix Spitfire Vb kit, the catapult spools were made from 1/72nd scale Mosquito wheel hubs from the spares box mounted onto scratch built brackets for the under wing attachments while the rear attachment was made from a wooden cocktail stick pushed through the rear fuselage, the head rest was scratch built and the hook was made up from brass rod with laminations of scrap plastic forming the hook itself.
I made this model a while ago and have a Trumpeter Hurricane Mk IIc lined up to repeat the same job again, minus the head rest and catapult spools which were not fitted to this later variant.
---
© Tony O'Toole 2013
This article was published on Thursday, March 14 2013; Last modified on Tuesday, April 12 2016