Czech Model 1/32 T-33A
By Derek Olson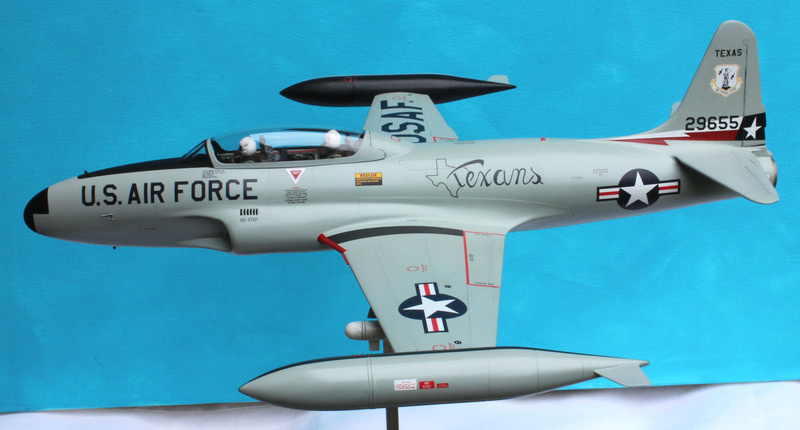 This kit fought me at every step of the build, perhaps the worst fitting model kit I've ever attempted/finished as I know some others have stated here! Even the canopy didn't fit in the closed position very well despite all my grinding and sanding. I really need a break with a something a bit easier now.
I was glad to add the wonderful Fox 3 resin stuff to correct the items that Czech Model forgot or ignored. About the last thing I added to the kit was the fuel dump "saber drain" on the rear of the right side of the fuselage. It's not included in the kit either of course. I think the excellent AMS Resin under wing stores and Master Details pilot figures add a lot of interest to the build.
All in all, I'm happy to add this to my collection as my first completed 1/32 kit. I won't be my last! I have the KH F-86D and Revell (Q)F-4G in the stash now.
---
© Derek Olson 2016
This article was published on Wednesday, August 31 2016; Last modified on Wednesday, August 31 2016